For centuries, street vending was a long-standing urban tradition in China. That is, until it became marginalised in the late 19th century and underwent nearly two decades of harsh bans as China prioritised urban development across the country. Now, with an accommodating push from the government coupled with the youth's rising interest in small-scale entrepreneurship, the trend is slowly seeing a comeback with a modern twist.
Currently, the trend is gaining traction among Chinese Gen Z, especially on social media. In fact, on Xiaohongshu, the topic "setting up a street stand" has over 378 million views with selling food and drinks being the first choice for many users. Another highly popular choice is to sell daily essentials such as socks and accessories.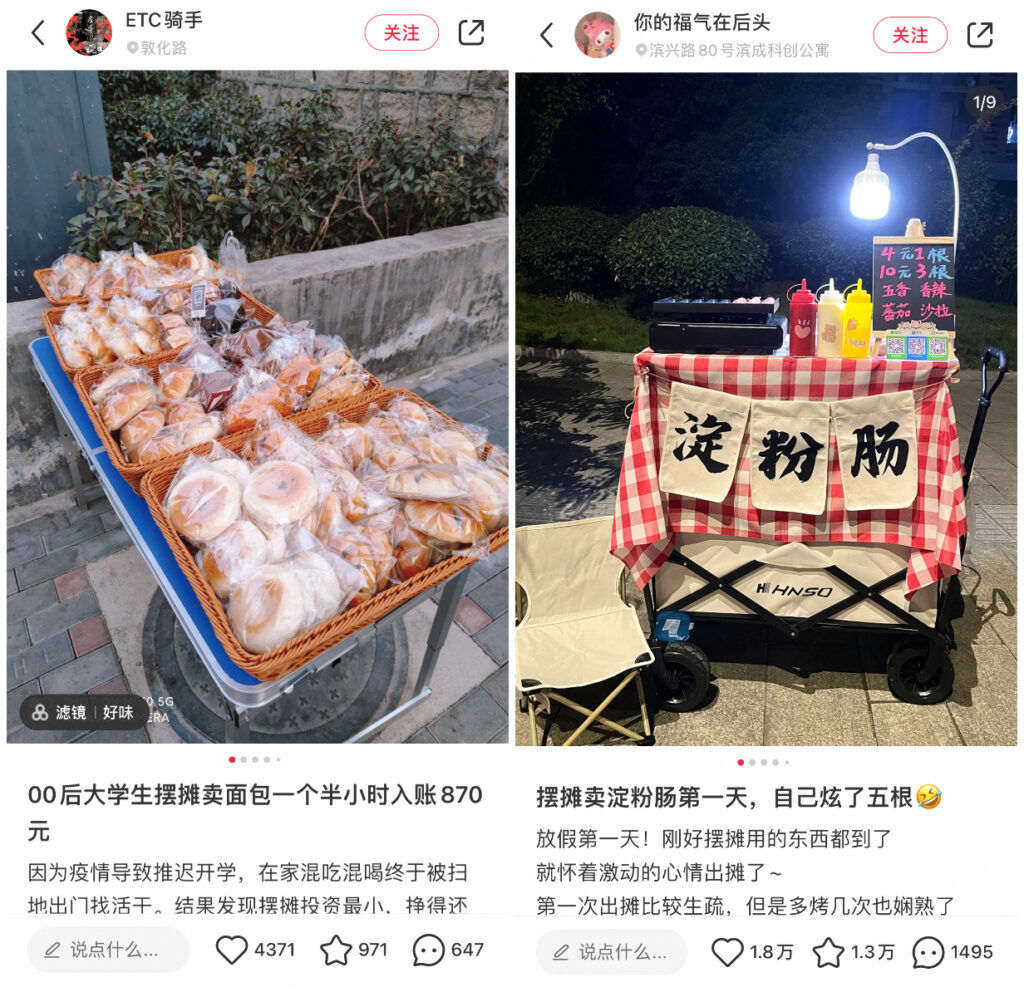 Beyond the products themselves, what is catching social media users on Xiaohongshu are tips on how to design an eye-catching booth. At present, the most common type of stand is the "car boot stall", decorated with everyday items from coffee to flowers and cakes. Xiaohongshu users also share tips and tricks on how to transform the most basic mobile cart or even tricycle into a stylish mobile coffee cart that makes it convenient to ride on the streets and stop to brew coffee at any time.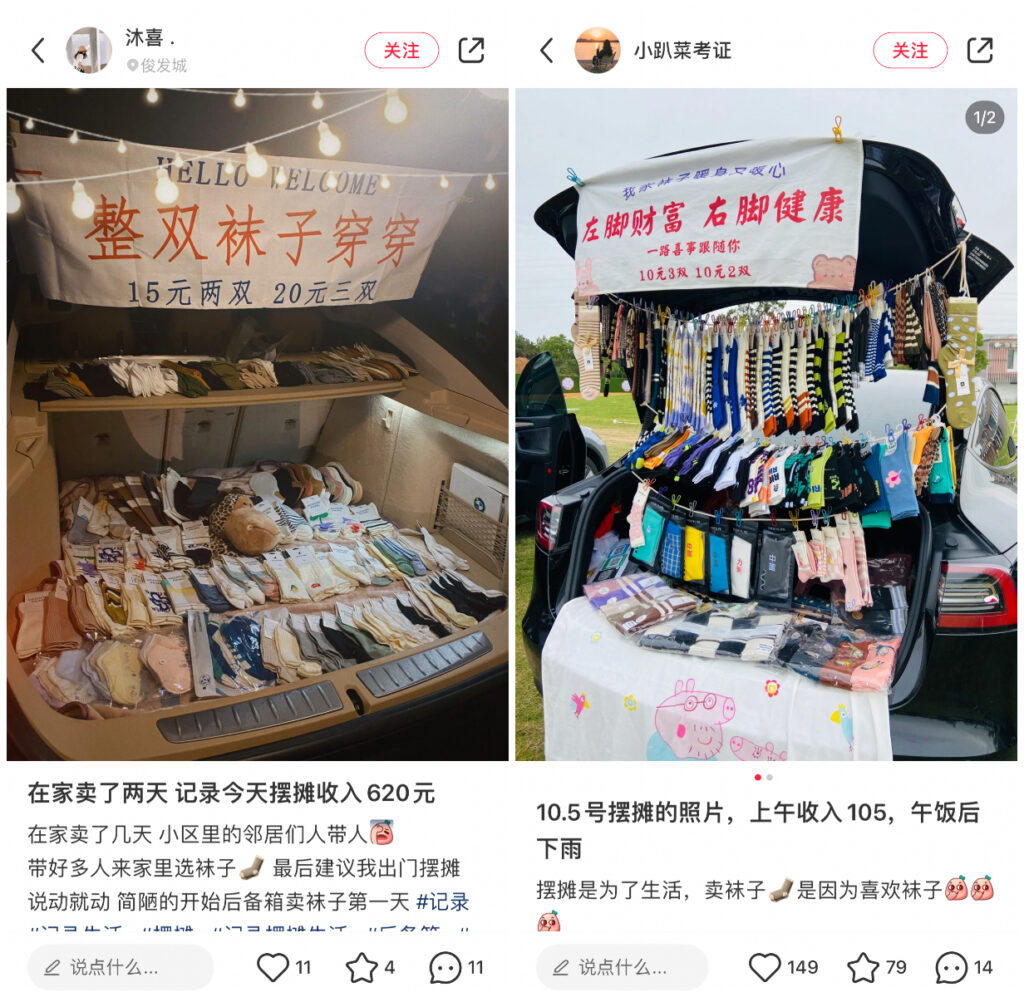 The rising vending trend coincides well with the new wave of outdoor allure seen in China, from glamping to RV travel. With no fixed rental for a storefront, setting up a street stand is highly flexible for Chinese youth to sell what they want, when they want. Moreover, street vendors stimulate the Chinese economy and make people willing to go out for small consumption, therefore boosting consumer confidence.
Overall, as Chinese Gen Z sink their teeth into this new trend, brands from various industries can tap into the trend with a twist of their own.
Join our newsletter