The popular Chinese lifestyle brand MINISO has opened its first national flagship store in the Sichuanese capital Chengdu. The brand is well-known in China and beyond for its Japanese-infused branding and eclectic range of products, including stationary, crockery, electronics, skincare and more – often featuring adorable cartoon-style characters.
The new flagship store, located in Chunxi Road shopping district in central Chengdu, saw its grand opening on February 5th. The three-storey outlet kept customers busy with a whole host of new in-store experiences, including interactive checkpoints based on the Chengdu map, a 'fragrance museum' in line with the domestic boom in perfume consumption, and 'IP zones' whose products feature characters from a wide range of franchises and appeal to younger shoppers. A four-meter-tall art installation depicting MINISO's mascot, Dundun the chicken, was also there to greet fans as they arrived at the entryway.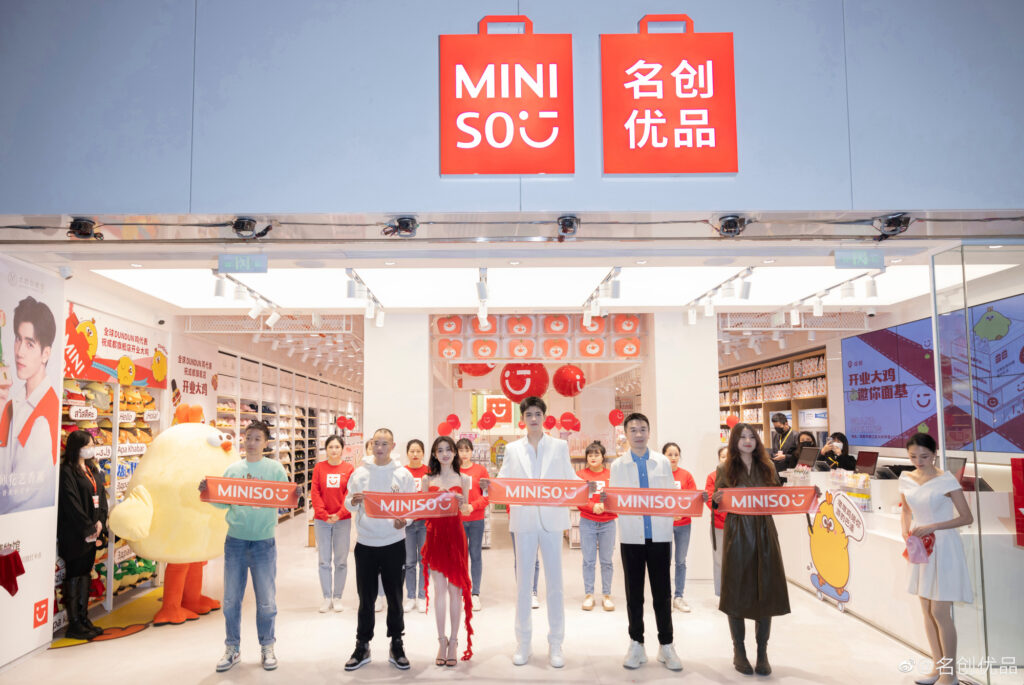 Celebrity brand ambassadors Chen Feiyu and Zhang Zifeng, both young actors with huge followings, made appearances at the grand opening, fanning the flames of excitement online. A hashtag on Weibo, China's microblogging site, called "MINISO's first national flagship store opens" has garnered 18 million views, and Chen Feiyu's post featuring photos from the opening was the most popular of all related posts, with 80,000 shares and almost 70,000 comments.
As of 2022, MINISO has 5,300 stores across 105 countries and has plans to expand even further. Speaking on the choice of Sichuan's capital as the store's location, MINISO's CEO Ye Guofu said, "Chengdu is a fashionable and vibrant city that has always been at the forefront of trendy consumption". Ye also called Chengdu a "high-potential city" and added that the opening of the new store signals "the beginning of MINISO's global brand strategy upgrade".
Join our newsletter