L'Oréal China has become the first company in mainland China to obtain an "on-site personalized service" cosmetics production license. Issued by the Shanghai Municipal Drug Administration, the license allows L'Oréal to provide personalised services to customers through its brand SkinCeuticals, which has already completed the registration of core formulas and is set to launch its Custom D.O.S.E personalized skin care service in mid-May.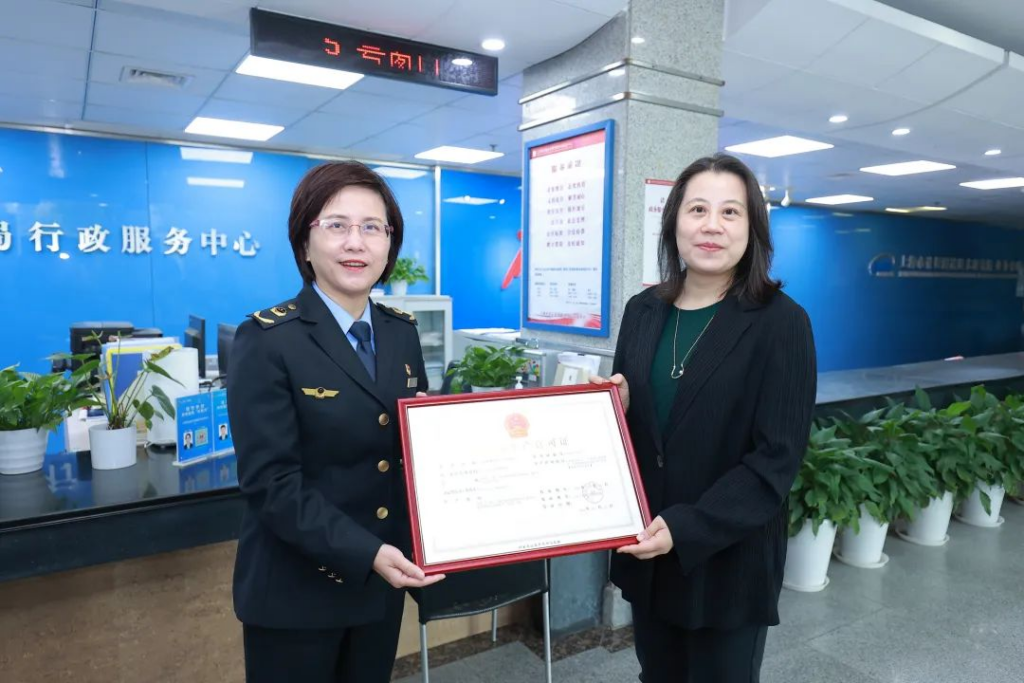 Located in the Shanghai Pudong International Financial Center, the new SkinCeuticals store will offer appointment-only services during Shanghai's "May 5th Shopping Festival". This marks a significant milestone for cosmetics on-site personalized services in mainland China, as consumers will be able to formulate their exclusive SkinCeuticals Essence products in just 10 minutes based on their personal skin conditions.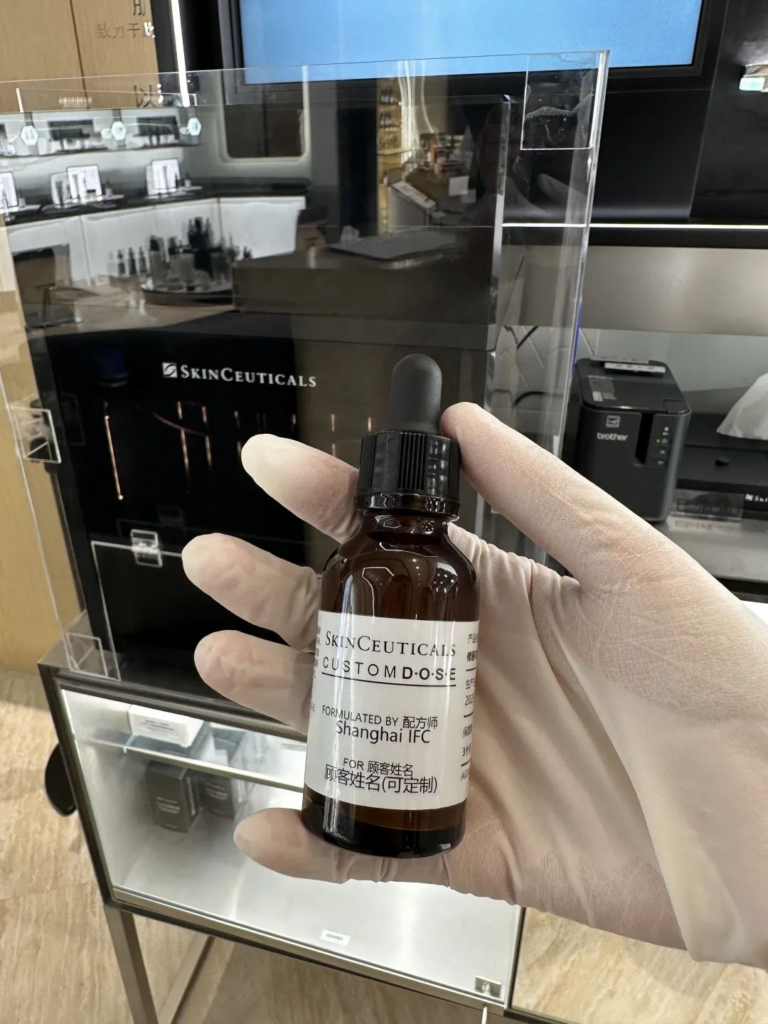 Custom D.O.S.E is a mini-production platform for personalized skin care products that combines laboratory formulation and factory production in one instrument. The system allows for professional recommendations, precise proportioning, formulation, and individualisation within a 10-minute, four-step packaging process to provide consumers with customized essences for their skin conditions, complete with specially printed formulas and names.
Using a patented algorithm, the formula metre can evaluate up to 250 skin types, and then add and mix eight different pre-made formulas on the spot to form various formula combinations. In addition, the blending instrument has a traceability system that records the blending service information of each bottle of essence. SkinCeuticals stores will conduct full safety assessments of each personalised formula to ensure high quality and safety.
Shanghai has been at the forefront of formulating and exploring laws and regulations related to customized cosmetics. In August 2022, the "Several Regulations on the Innovation and Development of the Cosmetics Industry in Pudong New Area" was implemented, encouraging cosmetics companies to explore small-batch, multi-variety, and highly flexible production models. In November 2022, the State Food and Drug Administration issued the "Notice on Carrying out the Pilot Work of Personalized Cosmetics Services", allowing personalised services for cosmetics to enter the "fast lane" in China.
All in all, the "on-site personalized service" cosmetics production license issued to L'Oréal China is a significant milestone for the cosmetics industry in mainland China. Moreover, the Custom D.O.S.E personalized skin care service by SkinCeuticals is set to revolutionise the cosmetics industry by providing a unique experience for customers. The pilot project is the result of the government's and L'Oreal's joint efforts to meet the latest consumer demands and achieve breakthroughs through innovative services.
Join our newsletter