China's newest must-try tea, called "Bamboo Pipe Milk Tea", is packaged within an eye-catching real bamboo cup and topped with whipped cream.
It has become a must for Xiaohongshu users to check out tea stores offering the product, and as a result the hashtag #Bamboo pipe milk tea has climbed to an impressive 25.6 million views on the platform.
But Xiaohongshu users are now posting scathing reviews in droves after realising that the bamboo cups are re-used. Multiple users shared that they had seen people directly pick up discarded bamboo cups from public bins.
Others posted pictures of mould growing inside the cups, highlighting that the mouldy bottom had directly touched the tea. Influencers urged their followers not to buy the Bamboo milk tea due to food safety concerns and underwhelming flavour.
Bamboo-themed products appeal to Chinese consumers' desire for branding that elevates Chinese cultural heritage – a long-lasting trend known as guochao. Innovating bamboo-flavoured products is a tactic used by some tea brands, such as Baifen Tea, which launched a bamboo flavour oolong tea paired with orange slices and longan fruit last year.
Shanghai tea brand Hechi Peach is seeing an explosion in popularity after launching its own take on the Bamboo Pipe Milk Tea. To ensure the safety of the product, Hechi Peach used a thin plastic tube with a bamboo-imitation cover to house its Bamboo Milk Tea.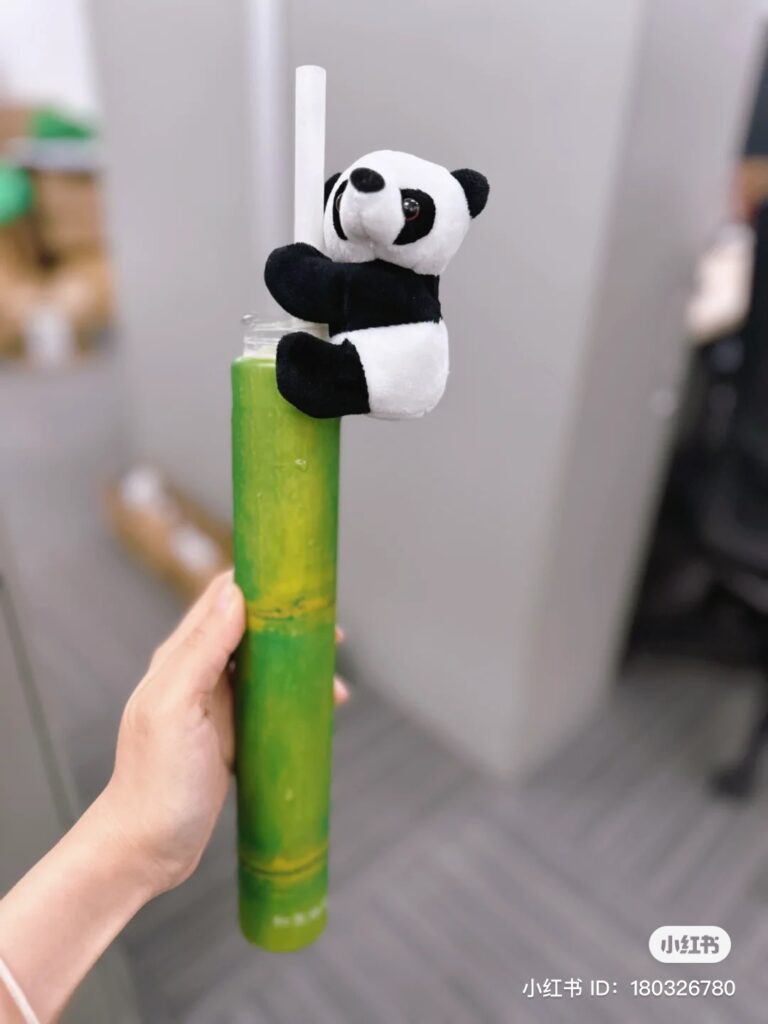 Complete with a plushy panda, the product has stolen the hearts of trend-oriented consumers, with outlets selling up to 600 cups a day. Hechi Peach has launched the tea in 350 stores across China to take advantage of May Day tourism.
Join our newsletter