On 9 January, French cosmetics company L'Oréal partnered with the China Aerospace Science and Technology Corporation, documenting the launch project of Long March 7 in Wenchang, Hainan.
The Long March 7 rocket is a Chinese, liquid-fuelled launch vehicle and represents the country's first lift off in 2023. To provide visitors with a better viewing experience of the jaw-dropping, live rocket launch despite the rain, L'Oréal built an observation site in Wenchang's open coastal launch base.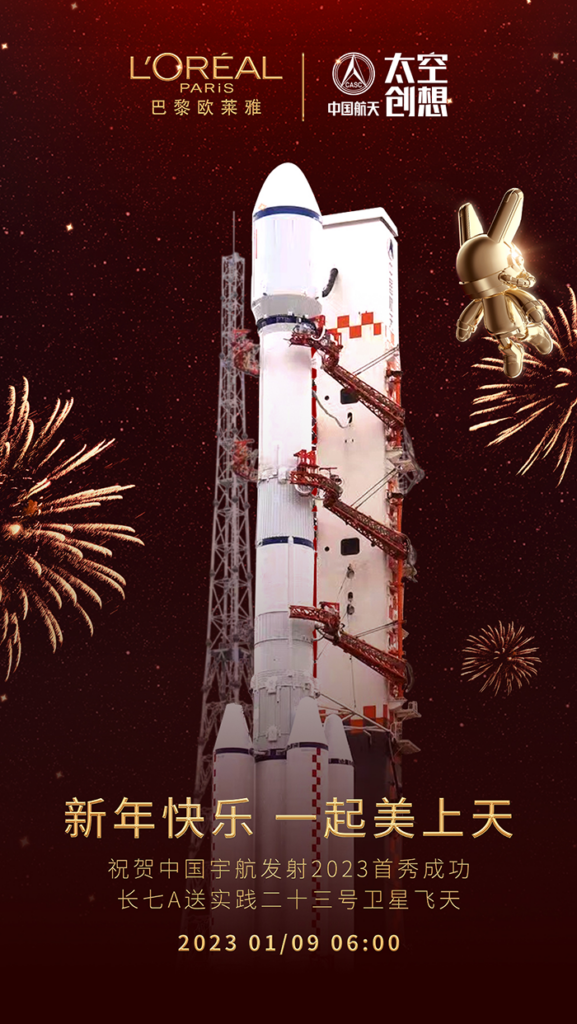 This imaginative crossover collaboration with a Chinese aerospace company comes as no surprise from the French beauty player. Prior to this, government-owned spacecraft institutes teamed up with commercial brands a couple of times to deliver relevant knowledge on the aerospace sphere to a broader audience. The stellar reputation of Chinese rocket science enables L'Oréal to approach new demographics as well as strengthen the brand's connection to cosmetics innovation.
As part of this campaign, L'Oréal specifically rolled out limited-edition gift sets, infusing its renowned beauty pieces with a touch of classic red and rabbit zodiac elements. Furthermore, the label also invited three of its local ambassadors to jointly convey good wishes to consumers.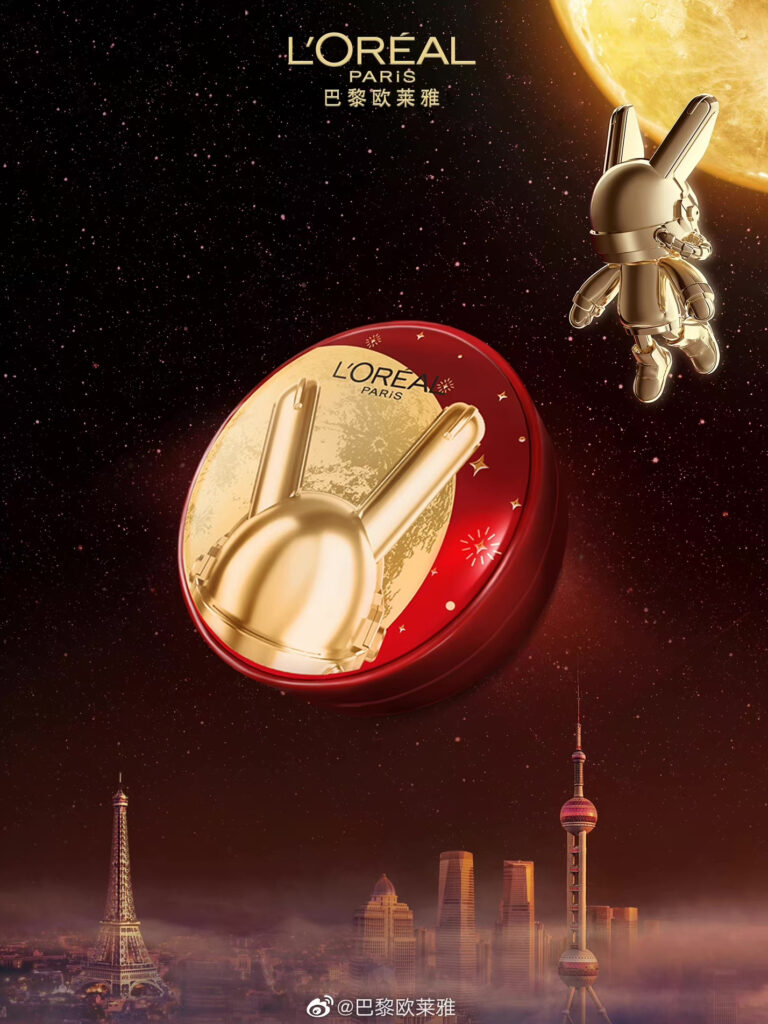 According to a spokesperson of the state-owned aerospace company, "it's pleasing to see a brand like L'Oréal paying close attention to Chinese aerospace, and more cross-brand partnerships are on the horizon so as to provide widespread spacecraft knowledge."
L'Oréal has long worked hard on its product creation with modern science to offer its worldwide consumers effective cosmetics at different milestones of their life stages. Upon this unique marketing move, domestic makeup brand Yuesai which was acquired by L'Oréal, live-streamed the whole process of Tianwen-1, an interplanetary mission, blasting into space in 2020 with a group of Chinese KOLs onboard promoting consumer awareness.
The Chinese space program has accumulated impressive achievements with years of endless endeavour, successfully becoming the third country in the world to be capable of conducting independent human spaceflight, after the United States and Russia.
By overlapping with the increasing heat of aerospace programs at home, L'Oréal can not only see an uptick in product sales and new relevance gained by wowing consumers but also further build up the brand's image by propelling the future of beauty products with advanced science innovation. For both the French beauty giant and the state-owned spacecraft institutes, this marketing move can be considered a win-win strategy.
Join our newsletter