Consumer technology heavyweight Huawei has partnered with MANNER, one of China's homegrown coffee chains, to promote the new nova 11 Ultra smartphone.
In honour of the new release, MANNER and Huawei created a limited edition Iced Mint Latte, available at selected MANNER stores from April 26 until May 7.
The mint flavour matches the nova 11 Ultra's embossed leather cover, which comes in a striking green colourway. Playing on the nova 11 Ultra "dare to stand out" theme, the collaboration also features a "stand out cup" complete with co-branded green sleeve to match the embossed phone cover.
The campaign's eye-catching visuals made it irresistible to social media influencers, who quickly hopped on the invitation to "step out in green this summer".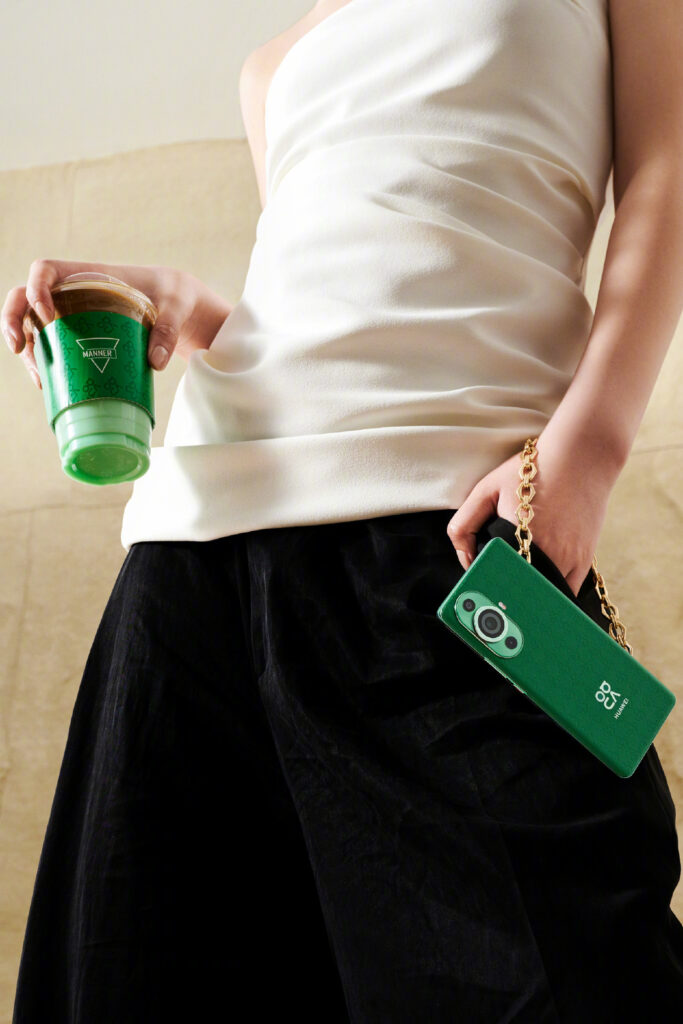 The official promotional photos Huawei posted on microblogging site Weibo contrasted the vivid green cup and phone against white clothing to create a manicured, preppy look. Influencers who either had cash to spare or were sponsored by Huawei then re-created the aesthetic for their own followers.
The campaign hashtag "Huawei nova collab with MANNER coffee" clocked up over 50 million views on Weibo. Meanwhile the pre-existing trend "step out in green" on Xiaohongshu now has over 10 million interactions, with the top trending posts all from influencers posing with their matching green MANNER cup and Huawei phone.
Join our newsletter