Chinese snack brand Want Want has unveiled its vision for an exciting amusement park experience in Changsha, just as the nation's theme park industry stands on the brink of remarkable expansion.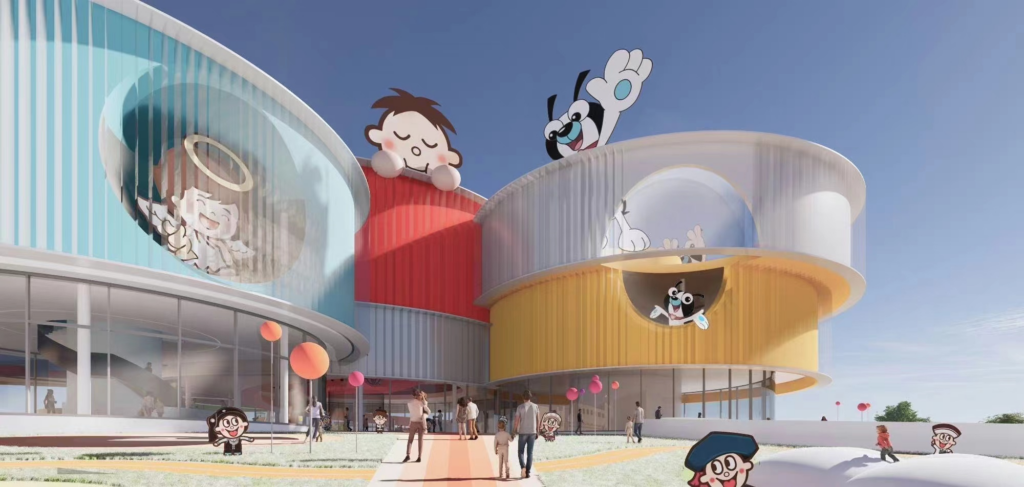 According to the proposed timeline, the project is projected for completion by 2024, with doors opening to the public in 2025. The much-anticipated Want Want Amusement Park is strategically positioned adjacent to the Wangzai Milk Factory in Wangcheng District, Changsha, Hunan. This expansive venture will span approximately 10,000 square metres, making it the world's pioneer in the domain of brand experience flagship halls – labelled as the Want Want Special Experience Hall.
Want Want's recent venture highlights the rising trend of local Chinese brands extending their influence into diverse IP domains. Recent notable examples include Pop Mart's mobile game venture as well as Mixue Bingcheng's venture into animation. Echoing this trend, Want Want's legacy of cultivating an IP culture is well-established. Preceding the Want Want Amusement Park are other initiatives such as Want Want Hospital, San Want Hotel, and Want Want Creative Home.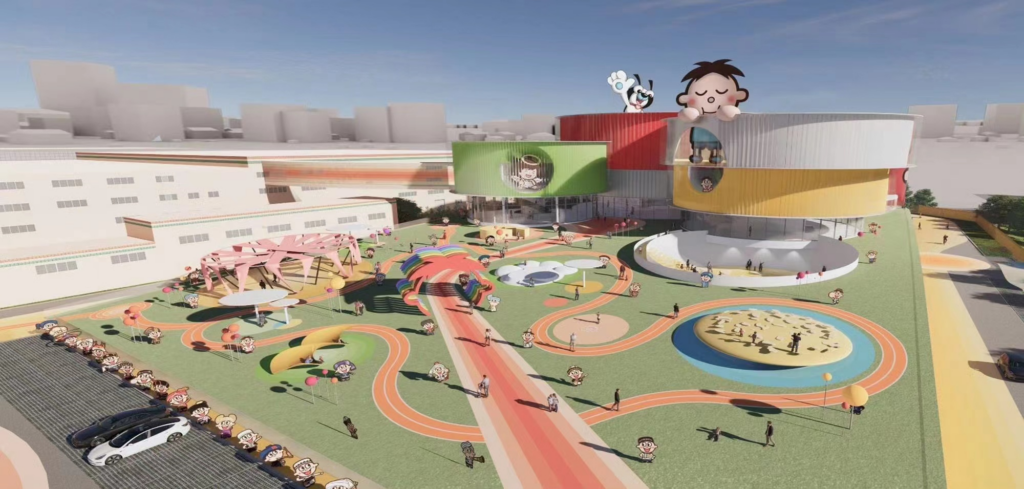 Driven by strong consumer enthusiasm, China's theme park industry has transformed considerably over the past few decades, with hundreds of local players tapping into a rapidly growing market. International brands with strong intellectual property (IP) have upped the game to compete for visitors, and by the end of 2021, three new international theme parks had opened in China including Disneyland Shanghai and Hong Kong, and Universal Studios Beijing.
According to insights from McKinsey, the potential for China's theme park market remains vast and untapped. In fact, comprehensive analysis indicates that a mere 27% of China's population has experienced the joy of a theme park visit, a figure significantly lower than the 68% average observed in developed markets.
Additionally, McKinsey's estimations project the market's dimensions to undergo a remarkable expansion. From its 40 billion RMB (5.48 billion USD) valuation in 2019, the sector is poised to ascend to over 90 billion RMB (12.33 billion USD) by the culmination of 2025. This anticipated surge signifies more than a doubling of the market size, reflecting both the present potential and the future prospects that lie within China's burgeoning theme park landscape.
All in all, Want Want's latest venture stands as a strategic move that leverages its IP prowess to tap into China's growing theme park market.
Join our newsletter