This month Ele.me, one of China's top food delivery companies, teamed up with Changsha's local authorities to boost the city's night economy amid another blistering summer.
In partnership with the Changsha Municipal Bureau of Commerce, Ele.me launched its "digital night market" campaign on August 14, encouraging hungry netizens to head to the app to snatch up red envelopes worth up to 88 RMB to spend on midnight snacks. Local night stall vendors also collaborated in the campaign, offering deals on online orders so users could enjoy the feel of a night market from their own home.
Ele.me also set up an offline event at Changsha's famous Yangfan Night Market, a beloved institution of the city's night economy with over 30 million views on Xiaohongshu, where viral videos showing local food experiences often pop up.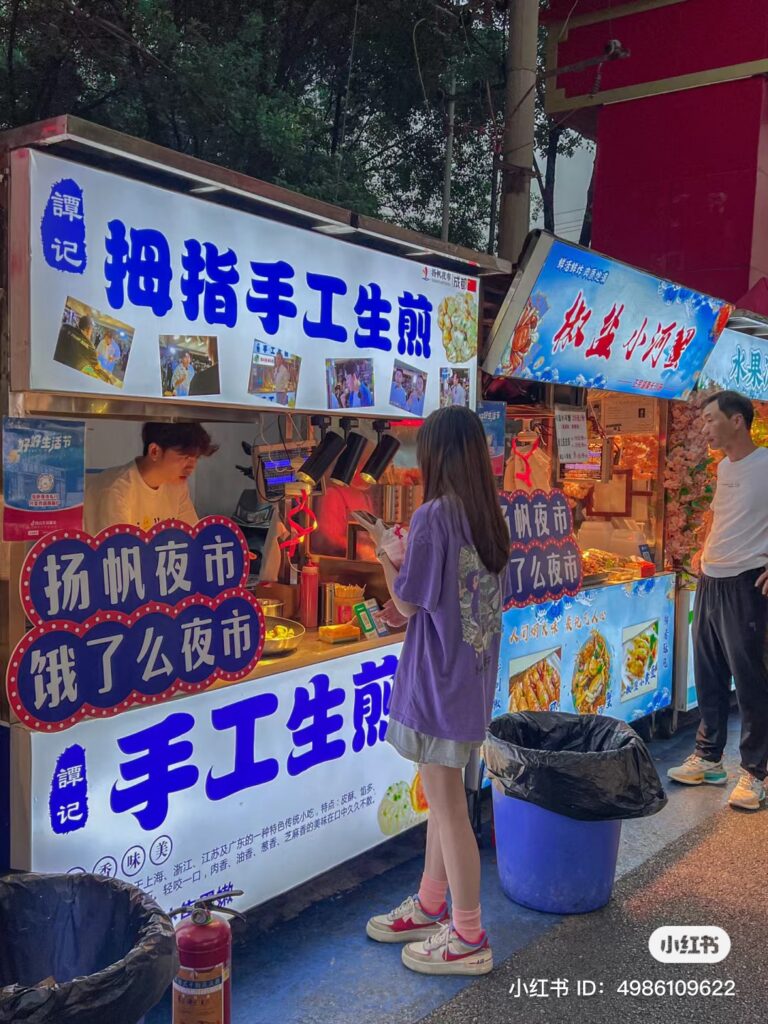 The Yangfan market was given a makeover courtesy of the food delivery giant, the main avenue lined with co-branded banners bearing slogans like "Afraid of the heat? Just go on Ele.me", planting the idea of ordering food via the app next time market visitors are hungry but don't dare to venture outside.
The branding for the event also featured Pepe the Frog, an internet meme known in China as "sad frog", with many Xiaohongshu users snapping pictures of a life-sized Pepe mascot posing next to food stalls.
The Ele.me night market is part of a series of 100 municipal government-backed events aimed at boosting consumption in Changsha this year, with the food delivery giant reportedly investing tens of millions RMB into customer incentives. The campaign covers business, trade, culture, tourism, and more with highlights including the Liuyang International Fireworks Show and the 3rd China-Africa Economic and Trade Expo.
Join our newsletter