On August 13, Chinese ice cream and tea franchise Mixue Bingcheng made an official announcement regarding an upcoming online release of its "The Snow King is Coming" animated movie, set for August 25.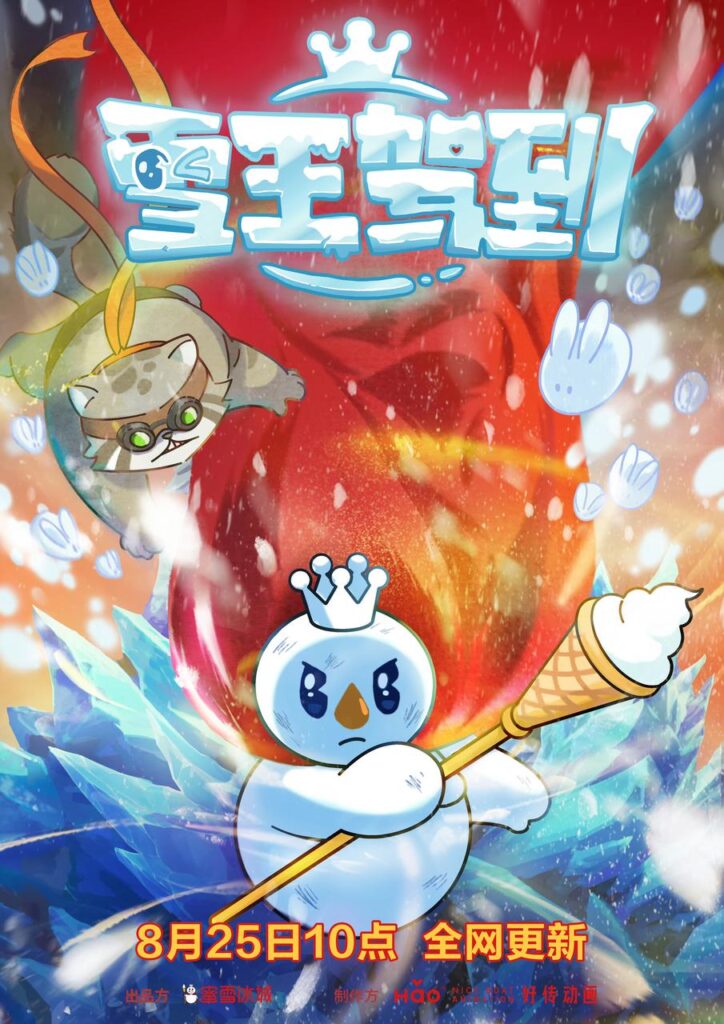 The film, featuring the iconic Snow King character, has generated considerable anticipation among enthusiasts online. On Weibo, the hashtags "The Snow King is Coming anime" and "The Snow King is Coming" have garnered 13.44 million and 12.73 million views respectively.
Lasting just under two minutes, the brief trailer showcases Mixue Bingcheng's iconic Snow King in a red robe amidst a blizzard, highlighting moments of action, collaboration, and camaraderie as he faces his adversaries.
Within online circles, discussions have surged regarding the potential antagonist in the film. In fact, some netizens linked the villain character to Luckin Coffee, a competitor of Mixue Bingcheng, and mused over the involvement of the emblematic blue deer logo.
The movie also explores the Snow King's partnership with People's Post, sparking conversations about character dynamics and connections. On Weibo, People's Post contributed a congratulatory message, prompting discussions among fans about the on-screen relationship between the two characters.
As the release date approaches, questions persist about the extent to which the cinematic portrayal of the Snow King will live up to viewers' expectations. The audience's reception will undoubtedly play a pivotal role in shaping the trajectory of Mixue Bingcheng's online IP marketing endeavours.
Join our newsletter