Likened to China's Silicon Valley, the southeastern city of Shenzhen, more often than not, is synonymous with technology. In leveraging its technological advances, the city has shown more of its potential in facilitating the growth of other industries. From pioneering the country's sustainability as discussed in an earlier article from Dao Insights to the fashion and luxury sectors that will be at the centre of today's conversation.
To paint the most up-to-date picture of Shenzhen, Qing Na spoke to Dr. Grace Yuehan Wang, who will walk us through the city's transition and re-examine its role in bringing out a synergy between technology and fashion, as well as in accelerating luxury brands' penetration in the lucrative market.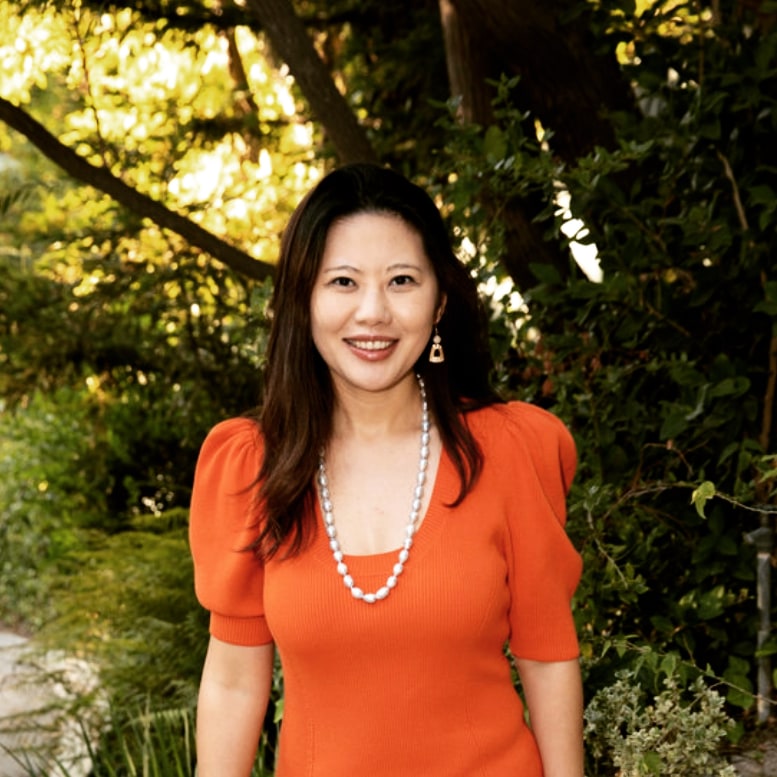 Dr. Wang is an academic entrepreneur. She is a visiting fellow of the Department of Media and Communication at the London School of Economics and Political Science. She is also the founder of Network Media, a media and consulting platform focusing on emerging markets in the Global South.
Her current book manuscript examines how Shenzhen, China's first Special Economic Zone, has evolved from a fishing village to a leading global innovation centre. In addition to her work in the English-speaking world, Dr. Wang also writes and publishes in Mandarin Chinese. Her work: From Silicon Valley to Silicon Delta: Case study of Shenzhen as an informational city was published in the 2020 China Bluebook of Culture and Technology and Tencent: games, finance. Dr. Wang has expertise in analysing market trends and providing insights based on her grounded theoretical knowledge and industrial observation. You can find her on LinkedIn: Grace Yuehan Wang.
What are your observations of Shenzhen's integration of fashion into its technology sector over the past few years?
Shenzhen's current transition is not surprising to me at all. When I started to conduct my fieldwork eight years ago, every time I was back in Shenzhen, my interviewees and local guides loved to take me to local museums and galleries. This included Shenzhen's OCT (Overseas Chinese Town) in the city's high-tech area, the Nanshan district.
The OCT-loft art district is full of edgy galleries and the surrounding art scene extends further to Hua Art Museum (华 *美术馆, huá * měi shù guǎn) – a graphic design gallery in a renovated warehouse – and Hexiangning Art Museum (何香凝美术馆, hé xiāng níng měi shù guǎn) – home to more traditional Chinese art. There are also many cool bars, coffee shops, independent bookstores, and band music performances in the OCT area. At that time, my instinct told me that Shenzhen would invest a lot in developing its creative and cultural industry in addition to its tech sector. Fashion being one of them.
In my academic research journal publication on talent migration, I documented and analysed the lack of high-end cultural facilities in Shenzhen as well as its impact on the city's initiatives to attract overseas talent. Shenzhen local government officials have been fully aware of this disadvantage, and they know Shenzhen needs to play a "fine-art taste" catch-up game with the more widely known international metropolitan cities such as Beijing and Shanghai in China. However, they have started taking initiatives, for instance, the 2022 Shenzhen International Youth Design Week.
How would you describe the latest developments in Shenzhen's fashion landscape?
First and foremost, similar to Shenzhen's technological innovation success in the past four decades, Shenzhen's current fashion landscape is partially supported by the local government. As I argued in my academic work, it doesn't matter if people on the international stage are willing to accept the fact or not, industrial policy and planning play a critical role in Shenzhen's urban and industrial development, which ultimately is the role of the state in development.
In January 2023, the Shenzhen Bureau of Industry and Information Technology issued an official government document named: Implementation Plan for Digital Transformation of Modern Fashion Industry Clusters in Shenzhen. This plan was formulated to accelerate the digital transformation of the modern fashion industry and promote high-end, digital, and brand development with the goal of creating more Shenzhen brands on the international stage.
Take Tencent and Burberry for example. In July 2020, Shenzhen Bay MixC was opened. It is Burberry's first social retail store in China's tech hub, Shenzhen, where Tencent's headquarters is. This store was viewed as a space for exploration, to inspire and entertain customers who shop luxury brands, with the hope of bringing social media communities customised experiences and exclusive luxury content altogether.
Secondly, Shenzhen's fashion landscape is closely integrated into the tech sector, as part of China's push for a digital economy. It is important to keep in mind that economy is the keyword here, fashion and technology are just various means of achieving a greater economy.
How can you realise a better economy through the fashion industry? I think it is time for China to create its own fashion brands, in this context, high-end luxury fashion brands, which is also mentioned in this Shenzhen government document. Located in Guangdong province, Shenzhen is close to many garment manufacturing cities such as Dongguan. Therefore, there is no better place to leverage these regional advantages and unleash the synergy between the tech and fashion sectors to cultivate more homegrown fashion brands.
What are your observations on changes in the city's consumer demographics and its relation to luxury consumption?
Since 2016, according to the Hurun Global Rich List, the number of Chinese billion-dollar enterprises in China has surpassed the sum of America, the United Kingdom, and India. Among all the Chinese cities, Beijing is home to 144 of the world's billionaires, followed by Shanghai with 121. There are 113 billionaires in Shenzhen, the top one being in China's Greater Bay Area (updated in 2022), compared with 110 in New York, while London came in fifth with 101. This provides a clear image of how much Shenzhen has grown from being a fishing village next to Hong Kong to a global city with more billionaires than that of Hong Kong. This is how Shenzhen's demographics have changed in the last four decades.
In terms of luxury consumer insights, I remember a documentary I watched where a middle-aged Chinese woman, the wife of a first-generation rich Chinese businessman, went to a Versace store to go shopping. She selected all the items and asked the lady at the reception desk: if she can get a discount for the number of items she bought. You might be surprised to see someone at that level of wealth bargaining at a luxury store.
However, I found it fascinating because it accurately demonstrates that a cultural consumption habit has nothing to do with the amount of money someone actually has, but a mindset – always thinking to spend less while getting a lot. That is the elder Chinese generation. They maintain a kind of consumption habit even when they accumulate tremendous wealth. I will discuss what the young Chinese want in your question below.
Can you make some comparisons between Shenzhen, the emerging luxury hub in China and a traditional go-to for luxury brands such as Beijing and Shanghai?
To answer this question, I think it is necessary to define what "traditional go-to luxury brand cities" means. Beijing and Shanghai are usually the two cities that spring to the minds of foreigners when they think of China, and gradually this perception has been reinforced because of foreign media narratives.
The same situation applies to luxury brands that entered or wish to enter the Chinese market, especially many years ago. Shenzhen has gained international recognition in recent years due to its rise in technology companies, its critical role in the global supply chain and its prominence in the manufacturing sector.
Shenzhen's fashion and luxury sector is lagging behind Beijing and Shanghai in terms of international attention; however, it is growing very fast. I believe the growth potential is far more important in this context.
Secondly, high-end luxury fashion targets a very particular group of people, which includes not only customers but also designers and garment manufacturers. The latter category is often neglected in many analyses and reports. In terms of customers, they usually have high spending power and pursue a certain kind of lifestyle. Some of them are overseas returnees or the so-called 'Rich Second Generation'. You can find further information in my publication about Shenzhen ranking No.1 in the Youth Population Attractiveness Index in the 2019 China Urban Vitality Research Report.
Shenzhen's fashion and luxury sector is lagging behind Beijing and Shanghai in terms of international attention; however, it is growing very fast.

Dr. Grace Wang
The youth population in Shenzhen is not equivalent to high consumption power. However, this offers luxury brands opportunities to cultivate a certain group of people in terms of taste, brand loyalty, consumption habits, and so on. In terms of designers and garment manufacturers, Shenzhen is increasingly integrating design, manufacturing, and trade into one core sector. Luxury brands, for instance, could take advantage of this kind of industrial physical proximity to reduce their production and promotion costs. This is Shenzhen's unique advantage compared to Beijing or Shanghai.
Thirdly, I want to emphasise the local government support again. In 2023's Shenzhen Fashion Week initiated by the local government, domestic and international design talent and luxury brands were invited. The goal was to create Shenzhen which pioneers in art, design, and fashion. From this, we can easily see the potential of the fashion and luxury market in Shenzhen, and how the city is using its industrial and technological advantages to attract international companies and designers.
What kind of synergy do you think Shenzhen can bring out with its technology innovation advantages and new fashion appeal?
To answer this question, it's important to look at the characteristics of Gen Z in Shenzhen or China, which include 1) they care about communal influence. For instance, Tencent-Burberry took advantage of WeChat's communal influence and WeChat's mini program to try to create an exclusive Burberry consumer community. 2) they care about ownership, but they also treat luxury fashion as a service.
We sometimes read stories on WeChat about consumers, especially women, renting luxury bags or clothing for certain occasions. I think such an occurrence signals the rising opportunity in providing this kind of service, which can be viewed as sustainable fashion. The city's digital ecosystem can easily turn those services into reality and create luxury rental businesses, which would facilitate global luxury labels' sustainability efforts and enhance their appeal to the shrewd generation of consumers who are also more environmentally conscious.
How do you think Shenzhen can leverage its technological advances to help the overall recovery and further growth of the luxury industry in China?
High-end luxury fashion brand designers should realise that they are no longer in an era where adding a zodiac animal image to their new release during Lunar New Year appeals to their target audience in China. I do not think it works very well with the young Chinese generation through my interaction and conversations with them. For instance, one time, a friend of mine jokingly said, under this kind of economic uncertainty, maybe purchasing a Hermès handbag is a better investment than buying some stocks.
This shows that the young Chinese nowadays may think of luxury fashion as an investment. When you view something as an investment, you will care about the return on investment. So, the global luxury fashion industry will probably need to rethink its strategies in China. The recovery and growth of China's luxury and fashion industry depend not only on Chinese customers' spending capacity and tendency but also on fashion designers' tailored cultural creativity, luxury companies' regional strategies, etc.
Creating a technology-enabled luxury and fashion ecosystem is possible. Shenzhen could be an experimental city on the global stage. Like blockchain, wouldn't it be fascinating to trace every step of your customised Dior dress at your fingertips? I would love to discuss this with fashion and technology enthusiasts (laugh)!