Chinese fruit tea drink maker Nayuki has installed its first immersive and experiential lifestyle space, Nayuki Life in Coastal City, a shopping complex in Nanshan district in China's fourth populous city of Shenzhen.
A floor space of approximately 1,000 square metres accommodates Nayuki and 15 partner brands specialising in food and drink as well as household services and products, including coffee maker AOKKA, Monster Burger, Chinese floriculture brand Zhi Ya and the popular Internet bookshop Fang Suo. The launch of Nayuki Life on 31 August also marks the first physical opening of 10 tenant brands.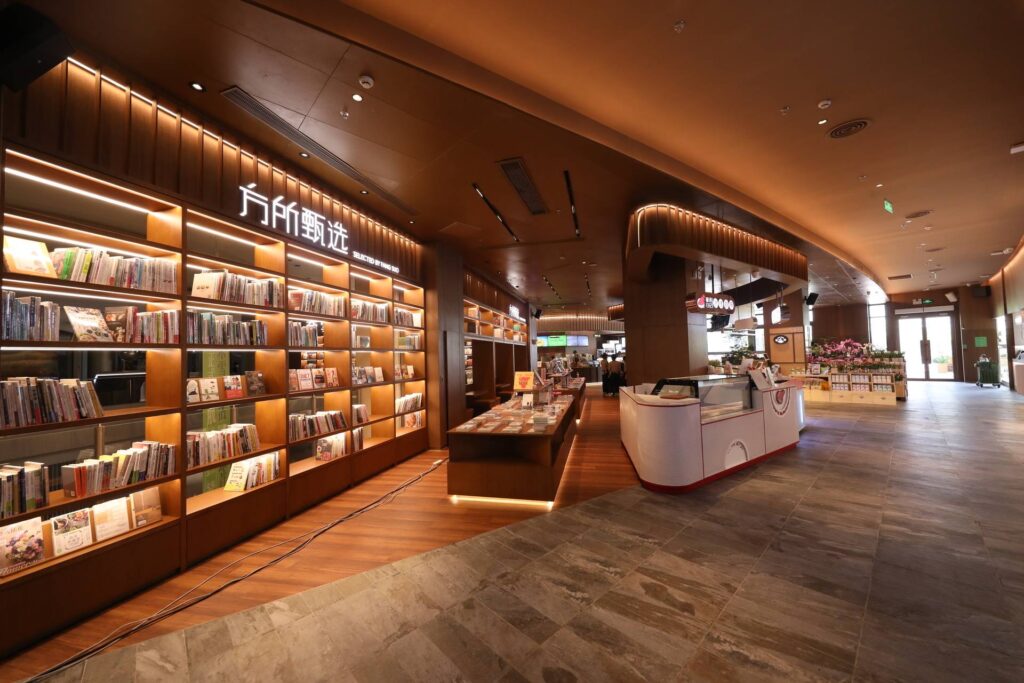 The overall theme of the store is a woody hue peppered with greenery, a nod to Nayuki's signature tea drinks, and the space has been designed to create a refined and elegant ambiance which provides a "mental shelter" in the metropolitan area so young city dwellers "can enjoy life and its aesthetics".
While the co-created space enables a muti-dimensioned experience for consumers, it also allows closer collaboration amongst brands to maintain and improve the home ambiance through shared resources including staff members and facilities on top of the store space.
As the initiator, Nayuki will offer promotion support for its brand partners, through marketing practices such as collaborative products and pop-up events. Meanwhile, participants will benefit from the integration of existing private traffic that each brand brings, therefore, not only boosting offline store footfall but also pulling up their user growth online.
In fact, Nayuki Life is regarded as an upgraded version of the Nayuki Dream Factory which is believed to be "the world's largest flagship store" that was unveiled this May. It was built with the goal of functioning as a "Super Products Test Field". Nayuki Life has also shown an ambition beyond tea drinks and the new brand is reported to have applied for trademarks covering everything from catering, and hospitality to apparel, ready to penetrate every aspect of China's Gen Z's lives.
Join our newsletter