China's economy has ushered in a new era with the emergence of e-commerce that has dramatically changed the landscape of the Chinese market, with the digital economy contributing to more than a third of the country's GDP in 2019 ($14.28 trillion). China's e-commerce sales have surpassed the combined total of Europe and the United States, with the world's largest population of digital buyers amounting to over 710 million, as according to Statista.
Enabling the fast growth of this industry are China's two biggest e-commerce platforms: Taobao and Tmall – both being products of the tech giant Alibaba. While Taobao shares a total of 15% of the global e-commerce market, its sister platform Tmall owns 14%, meaning in total Alibaba owns 29% of this market.
Alibaba's two largest domestic rivals, JD.com and Pinduoduo, holds 9% and 4% respectively, following the international peer Amazon (13%). With these numbers, we can see clearly just how much Alibaba dominates the e-commerce landscape, not just in China, but globally.
While Taobao is reportedly home to more than 300 million daily active users as of 2019, Tmall is no stranger to media headlines for record-breaking GMV (gross merchandise volume), especially during China's annual shopping extravaganza Double 11. The momentum seen at Taobao and Tmall has drawn curious eyes to look inside the businesses and how they are able to achieve such levels of revenue.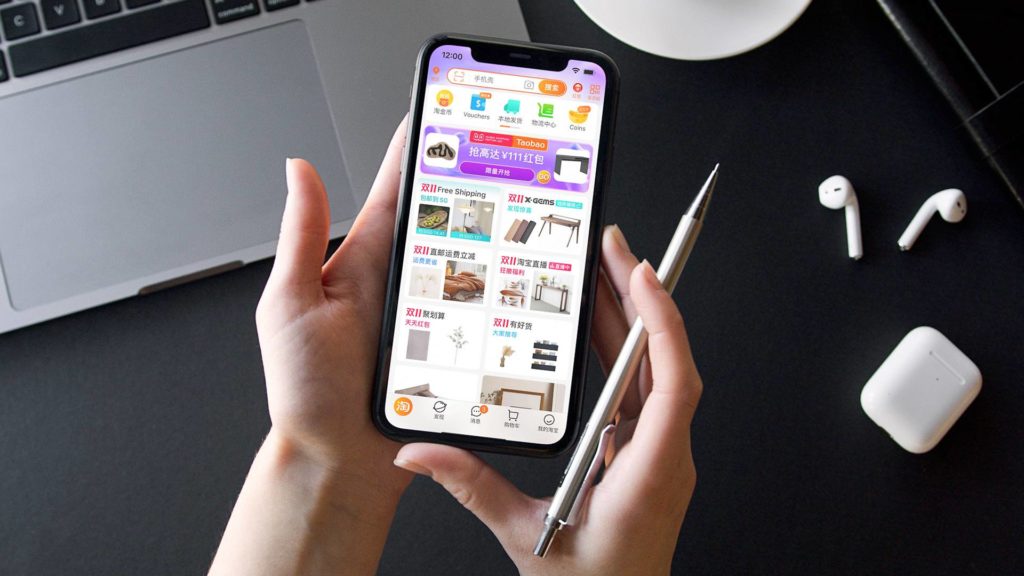 Many have particularly wondered how the two platforms have turned their traffic resources into their own financial gains, given that Taobao charges no transactions fees to either its merchants or buyers and Tmall's GMV is just money temporarily circulating on the platform and will ultimately go to merchants. On the face of it, it is very unclear what financial gain the two platforms have, and therefore what strategy they have adopted that has seen such success.
The way Taobao makes money is straightforward, by charging sellers for SEO-like advertising, which accounts for approximately 80% of Taobao's total revenue. As a result of its fee-free business model, it is not necessarily in Taobao's interest to drive more sales. Rather, the platform's objective is to attract as many merchants as possible to make the online market more competitive, pushing retailers to pay for SEO optimisation in order to gain larger online exposure.
We can see how well this strategy has worked, with merchants continually flocking to the platform and constantly trying to devise successful marketing campaigns to lead sales on Taobao.
As part of the effort, the consumer-to-consumer (C2C) retail marketplace is also free for small businesses and individual entrepreneurs to enter. It is understood that by the year 2019, there had been over 8 million storefronts launched on Taobao with more than 1 billion products on offer. The number of merchant users on Taobao is believed to have reached 10 million by early 2021, with a significant increase during the pandemic when physical stores were hit hard, and online shopping has been gaining ground.
Whereas Tmall, the business-to-consumer (B2C) platform spun off from Taobao in 2008, has more diverse sources of revenue, thanks to premium brand users. Unlike Taobao's small retailers selling no-name products, Tmall provides consumers with a more upscale online shopping environment where high-end products are sold by registered brands through their official flagship stores.
These bigger market players are more likely to pay in exchange for a superior marketplace that would appeal to consumers who seek quality products, and thus, potentially with higher spending power. As such Tmall is able to corner one of the most lucrative markets.
For those who apply to open a flagship store on Tmall Global, a cross-border marketplace under Tmall for foreign brands to sell to Chinese consumers, Tmall requires a one-off basic deposit of 150,000 RMB ($23,527). The exact amount might vary subject to different industries that brands belong to. There is also an annual fee of between 30,000 and 60,000 RMB ($4,705 to $9,411).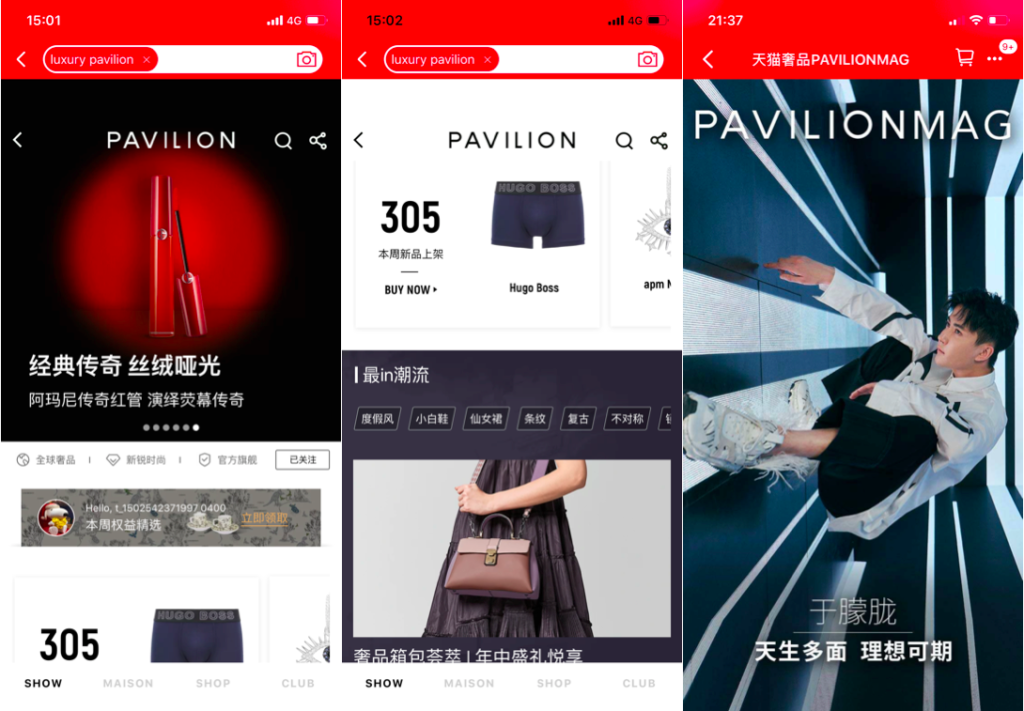 On top of that, the platform also charges a service fee (technology support) ranging from 0.5% to 5% of a brand's GMV. We can see this is the polar opposite to Taobao's strategy, and this difference is what allows the two Alibaba companies to earn so well with one another, rather than competing for the same revenue streams.
Although Taobao is seemingly short of the avenue of income, it plays an important part in directing its client base to Tmall. As the free entry on the platform would be more attractive to businesses compared to the high cost at the latter, let alone a more complicated review process required by Tmall. On the other hand, Tmall's revenue will eventually benefit Taobao, as the platform is partly financed by the Alibaba group, to which Tmall's earnings will be contributing.
This complementary mechanism has allowed the two platforms to utilise their own resources at maximum while ultimately benefiting the e-commerce ecosystem of both, with the continuous growth seen at Taobao and Tmall being proof of the success of this business model.
In the meantime, the two platforms have helped Alibaba optimise its customer segmentation with businesses of different sizes and consumers with different purchasing power separated on the two markets. This effective methodology dovetails together seamlessly and with the market only getting larger, it will be interesting to see just how much they can earn and in turn, how much Alibaba can dominate such an economy.
Read more: