On 1 June, the first day of the 618 shopping festival, 755 'new brands' (those that are participating in Tmall's 618 promotions for the first time) reached a turnover of more than 1 million RMB ($157,000) on Tmall.
Electronics manufacturer Tianke 添可 and Yunjing 云鲸, lingerie brand Ubras, and smartphone producer iQoo debuted on Tmall's 618, hitting a milestone of over 100 million RMB ($15.7 million) GMV on the first day of sales. 
A number of 'new brands' emerged with a one-day revenue of over 10 million RMB, including Kuadi 夸迪, Florasis 花西子, Zhuben 逐本, Colorkey, Perfect Diary 完美日记, Chicecream 钟薛高, and top livestreamer Li Ziqi's own brand 李子柒. 
Tmall is one of the most popular destinations for start-up brands and their success on the first day of 618 has led some to comment that a golden era for 'new brands' has arrived.
In total, 250,000 brands are participating in Tmall's 618 this year, an increase of 250% from last year. During the festival, 1.4 million new products will be launched on the platform.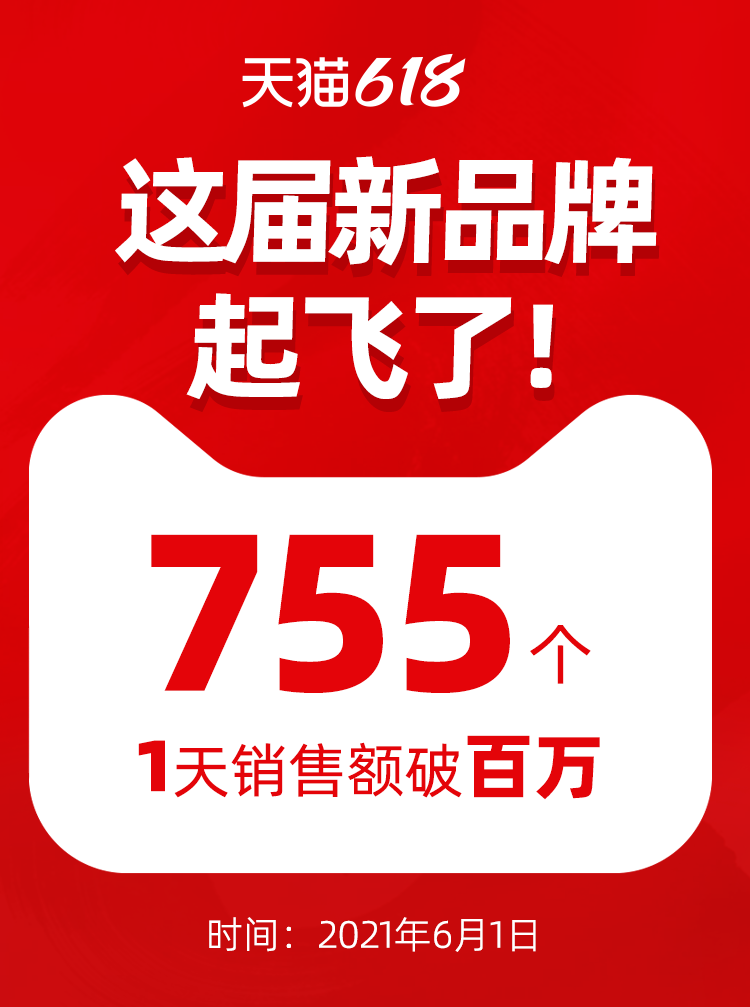 Read more:
Join our newsletter