Key takeaways:
The city of Shanghai vows to be a world-class city for sports by 2025, with all its 16 districts installed with at least one municipal-level sports centre within the coming five years.
However, the conflict between an increasing influx of population, and limited land, results in a lack of easily accessible physical exercise facilities for city dwellers.
The "Sports Corner", installed by Xiaohongshu in one of Shanghai's compact neighbourhoods, provides an answer to the dilemma. It shows, with efficient space design, that athletic pleasure would never be restrained.
---
Life in a squeezed zone
In a typical alley, in between "handshake buildings", in some rundown residential compounds within Shanghai's central business districts, exercising can be a real luxury. Due to the dense population and limited space, there can be room for only one person at a time.
As compact as Shanghai is, the demand for fitness activities from dwellers of all age groups has never been squeezed out, with children running through the alleyways chasing footballs, teens shooting a basketball against the wall at the corner, and elders leaning on road fences stretching arms. While the conflict over community space is due to urban development, the occurrence inspires people to discover the athletic potential in these neighbourhoods.
A competition between space and fitness
Xiaohongshu, known as Little Red Book in English, is a Chinese social media platform that focuses on lifestyle sharing. The brand has gained social value by building a "Sports Corner" in one of Shanghai's old-fashioned communities. In collaboration with four of the platform's users, who specialise in architecture and space-making, the project brought residents four main pieces of exercise facilities.
From a family seesaw to the boxing Rubik's Cube and a single-person Ping Pong table, these installations are designed to maximise the joy of exercise with minimum use of space, with it overall filling no more than 200 square meters. Unlike a pop-up event, the mini sports ground is now part of the community's permanent amenity since its opening at the end of August.
This new exercise space is a shrewd move by Xiaohongshu, gifting free space to the population, solving local issues whilst giving themselves social value and prestige.
An ambitious goal vs reality that challenges it
Interestingly, the metropolitan city has itself been gearing up to increase the space it offers to citizens to exercise with a pledge to become "a world-known sports city" by 2025.
Having included fitness facilities in its space planning, the local authority has promised that all 16 districts in Shanghai will be equipped with at least one sports centre of municipal-level standards in the following five years. With that effort, the per-capita sports area in the city is expected to reach 2.6 square meters, up from an estimated average of 2.2 in 2020.
Despite this ambition, challenges facing the local authority are disparities in supply, distribution, and management of these facilities. Existing physical exercise resources in five districts in Shanghai are far away from satisfying a planned permanent population in these areas, which are between 700,000 and 1.5 million, as according to a document published by the district-level authority in Songjiang.
"There is a lack of easily accessible fitness equipment in the surroundings," said the document, "the capacity of hosting sports events in these communities are relatively low due to insufficient municipal–level sports facilities."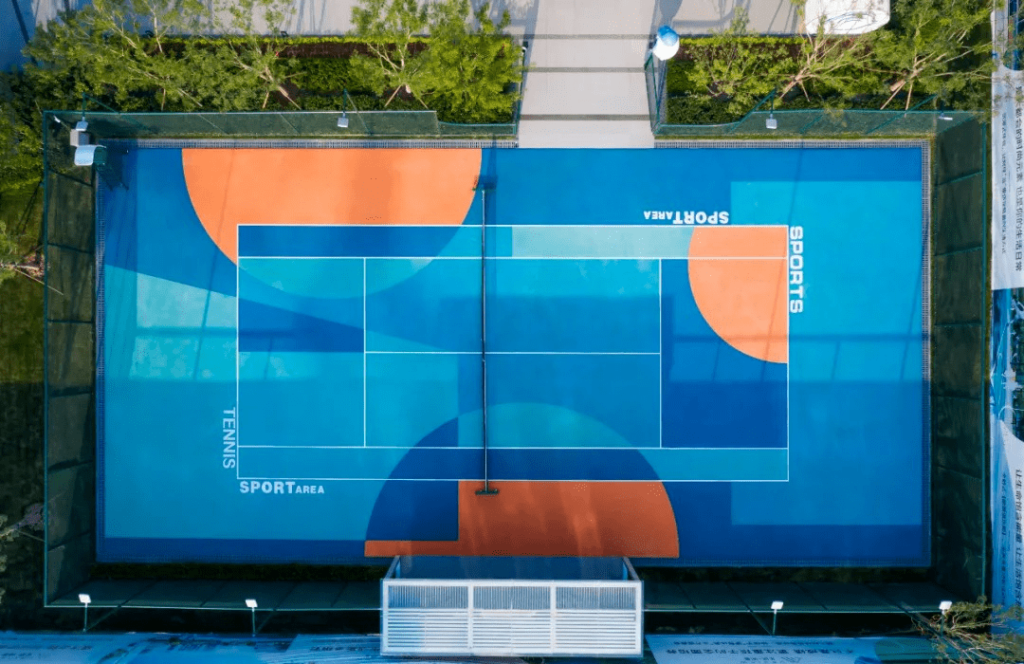 As home to 382,000, and expected to accommodate a 1.5 million registered resident population, the current per-capita sports venue in one of the five districts Lingang stands at 0.54 square meters.
There is clearly an issue of feasibility to Shanghai's long-term fitness goals from a government perspective, but with Xiaohongshu making these spaces available they have taken the media spotlight and value for themselves in a shrewd move that gives back to the country.
The ultimate inspiration is…life
Given that Shanghai is a city where an inch of land values an inch of gold, as a result of the growing influx of floating population, a system enabling complex land use is the rule of thumb in creating space for physical exercise in the overcrowded land.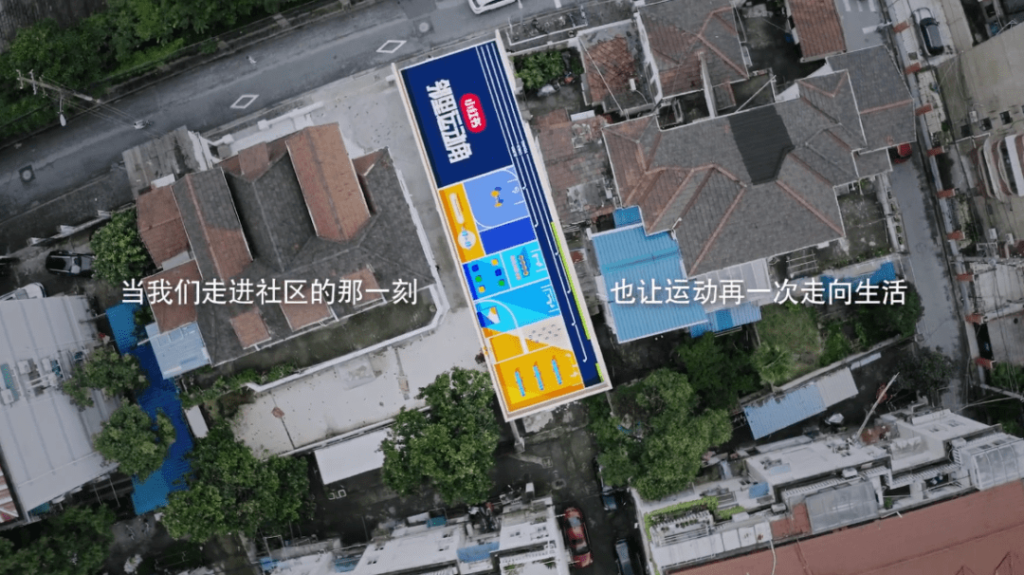 Xiaohongshu walks the walk, bringing the full potential of the community to its residents. The sandwiched sports corner sets an example of how much more a close-packed neighbourhood can offer. And the welcoming public response tells that the community sports spirits would never compromise a restricted space.
By identifying the nuanced compatibility of those sports facilities with the surrounding, the lifestyle sharing platform shows its delicate understanding of community life. Without altering or affecting present fixtures, the project is a demonstration that while "life lies in motion", motion comes from life.
Read more: