Key takeaways:
Eating meat is considered a sign of prosperity in China but there are also over 50 million vegetarians in the country.
Nestlé, a pioneer in China's plant-based meat market, is to introduce vegan seafood to the rapid-growing market.
China's market for meat is currently worth 740 billion RMB ($115.6 billion) and is projected to reach $130 billion by 2023.
---
Did you know vegetarian meat started in China?
Eating meat is an ingrained part of Chinese food culture, so much so, it is considered a sign of prosperity. This is not hard to understand if you know modern Chinese history, as in the 1960s the annual consumption of meat was less than 5 kg per person, in comparison to the number in the US which was around 118 kg.
Despite the increase and prosperity associated with meat, there is still a large presence of vegetarian options; China is the origin of seitan (a meat alternative), which can be traced back to the Tang Dynasty (618-907 AD). At that time, monks brought in a fashion of eating food made from tofu and embedded a vegetarian alternative within Chinese culture that has lasted even today.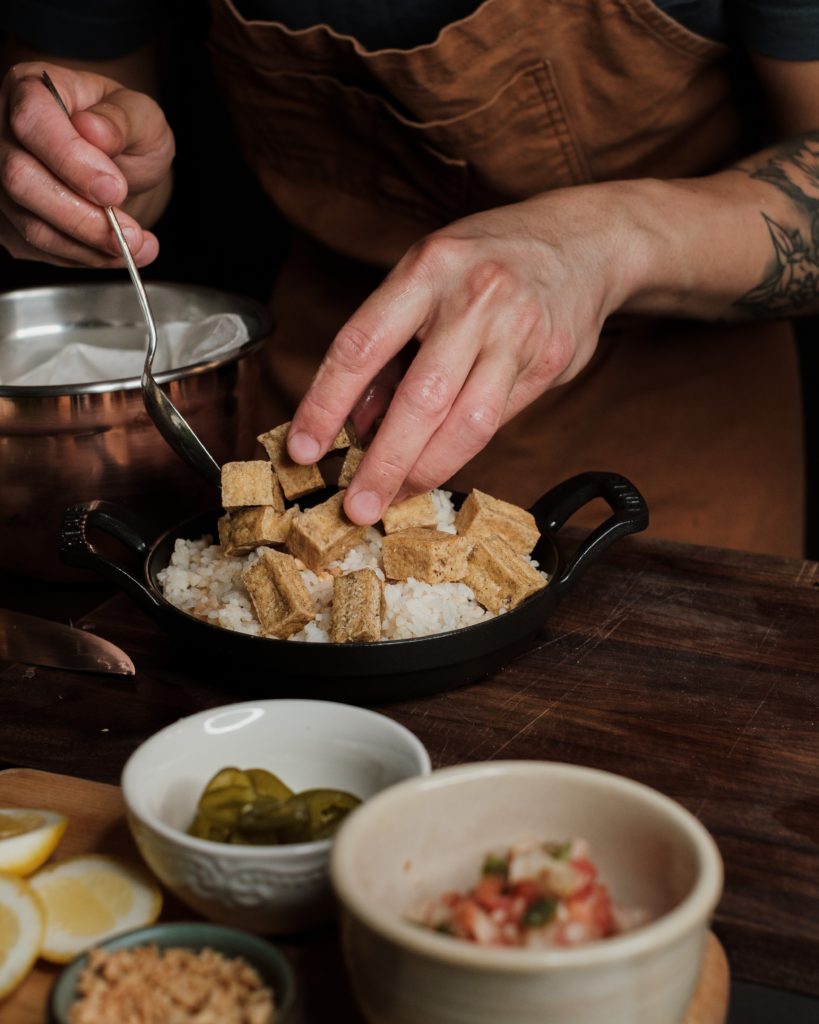 This trend extended to non-religious people too, who saw it as a way to get rid of bad karma, a belief somehow coincides with today's climate advocacy: change today to save the future. In modern times, vegetarian diets are regaining popularity in China, and the market has started to unleash its power in vegan meat.
The latest figures show that China has 50 million vegetarians, and the number is still growing. In Beijing alone, over 300 restaurants now offer vegetarian meat, a huge market estimated at over 740 billion RMB ($115.6 billion) last year. Such a big cake has attracted those who want to take the first bite in it, with Nestlé being one of them that has spotted the rapid potential within this industry in China.
Nestlé to take a bigger bite out of China's vegan meat market
Nestlé is to introduce its first vegan tuna into the Chinese market by the end of this year, which was initially launched in Switzerland last year, where plant-based meat products reached sales of around $218.7 million in 2019.
Its tuna alternative will become one of the first rolled out in China, the largest seafood market with Chinese consumers eating 65 million tons of seafood a year, accounting for 45% of the global volume. Nestlé believes this is a smart move to help China out of its high carbon footprint, with a push for carbon neutrality in China by 2060, whilst allowing them to capitalise on the largest seafood market globally.
Traditionally known for instant coffee and stock cubes, Nestlé wants to take a bigger bite out of China, by diversifying its product range and targeting a market full of potential. Last December, this food giant launched its first Asian plant-based production line in Tianjin (China) and established a new brand, Harvest Gourmet for the Chinese market, focusing on meat alternatives. This factory signals the extent to which Nestlé is pushing into this market, aiming to be a leader and profit heavily off this new opportunity.
The vegan version of Chinese cuisine is much less attractive to the consumers
It is not easy to win Chinese consumers' hearts, with Chinese cuisine established, and Nestlé has sought to understand this with their new products including Kung Pao Chicken and Pork Meatballs as vegetarian substitutes. Although those dishes are popular in China, healthier vegetarian versions don't really click with the market as of yet, but with the adoption of more vegetarian options increasing in China, there is increased potential over the coming years.
A food blogger (可靠的鱼子酱/Reliable Caviar) with 283,000 followers on Bilibili (China's YouTube) tried out Nestlé's plant-based products and left a rather critical remark, "although the texture is impressive, the rich tastes that feature those Chinese dishes are missing".
The three products tested on the video, Kung Pao Chicken, Pork Meatballs, and Braised Pork Belly, cost 107 RMB ($16.7). However, with the same amount of money, you can get the three dishes with authentic meat and taste in a fine dining restaurant. This is a concern, with financial issues becoming involved in the decision to adopt these meat alternatives over and above the taste questions surrounding them.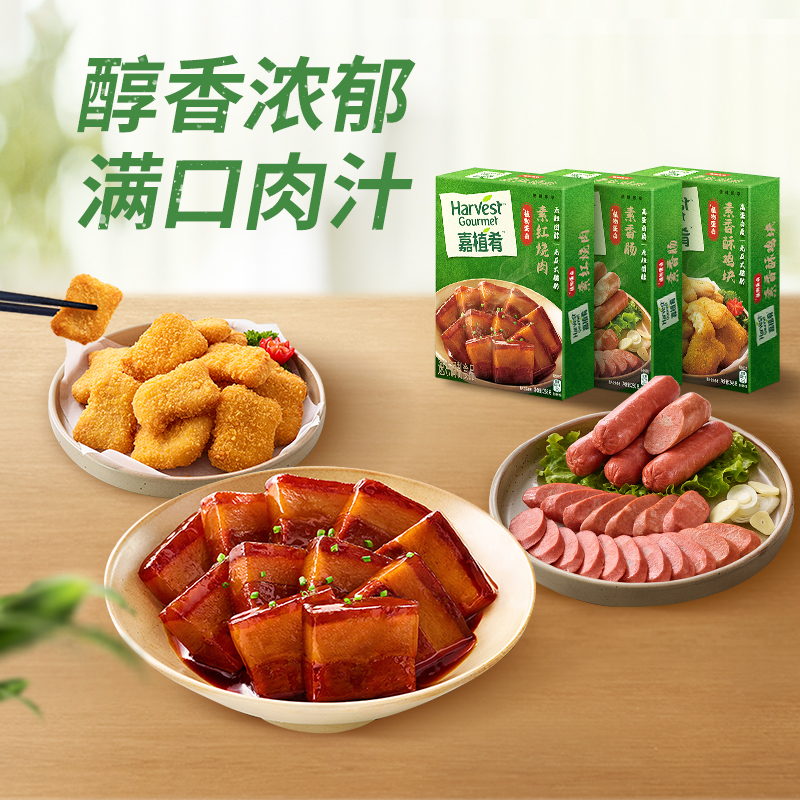 The company decided to leverage new technologies to improve those products, in the hope of gaining a foothold in China's vegan meat market and making their products more appealing globally.
Vegetarian meat vs Plant-based meat, how to win the Chinese foodies over
Nestlé is a pioneer in China's plant-based meat market with the concept of vegan meat being still relatively fresh in the market. In a research survey conducted amongst nearly 4000 Chinese consumers across China, only 39% of them had an accurate idea about what plant-based meat is made of and most of them mix it up with (素肉) vegetarian meat, something that has a long history in China.
Vegetarian meat, as mentioned above, first came into fashion over a thousand years ago in China. It refers to bean products that have a similar texture and taste to meat through special cooking techniques only, rather than the complex process of extruding or cell shearing required for the fashionable vegan meat.
That means vegetarians in China always have cheaper options that have been in their cuisine for a long time, making it harder for the emerging plant-based meat to win their hearts over. It is clear that the vegan meat options will need to be quality and great value for money to shift consumers' appetites.
That being said, China is still a lucrative market for vegan meat, worth 740 billion RMB ($115.6 billion) as compared with $1 billion in the US, and it is projected to reach $130 billion by 2023, according to Euromonitor. Reducing the carbon dioxide produced in the livestock sectors, and having low-fat diets, have pushed the demand for vegan meat up.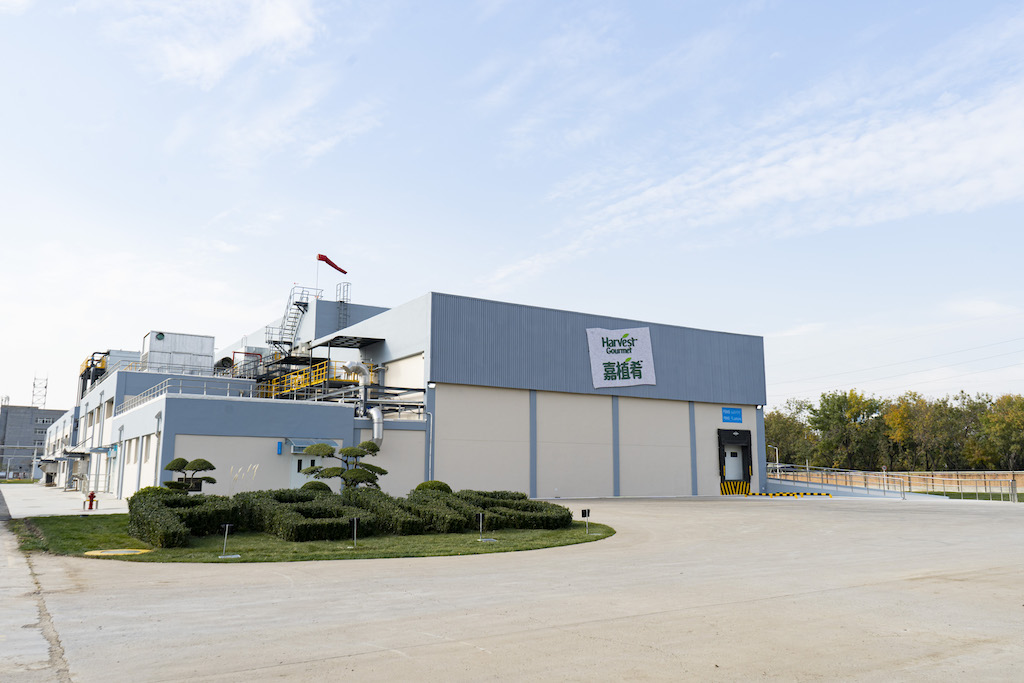 At the same time, only a few companies have invested in the market as of now, which will appeal to Nestlé who can get a foothold in the market before it booms fully.
As an emerging technology, the challenges of rolling out plant-based food in China remain to be ­the tastes and price, with Chinese cuisine well received around the world for its rich tastes. As people in China start to embrace a low-fat diet, they are more open to plant-based meat.
But if a higher price only buys them a poorly made Chinese dish, would Chinese people still fancy it? Particularly when other brands like Beyond Meat and Starfield offer exotic vegan burgers that are cheaper and more delicious. It remains to be seen how effective Nestlé will be in the market, but overall, it is an exciting time for the Chinese vegan meat market.
Read more: