Key takeaways:
China's largest untapped market opportunity for foreign brands is not its young, but its seniors
Projected to reach 500 million in the next couple of decades, China's elderly will redefine the world with their spending power
China Ping'An shines the spotlight on older people doing incredible things for their age – or could they be the new normal?
---
If China's population of over 60s were to band together and form their own country, they would be the fifth most populous country in the world – at 264 million, just behind Indonesia and not far behind the United States.
Yet, this pales in comparison to what will happen in 20 to 30 years. Experts are forecasting China's population of over 60s to increase to over 500 million. That is massive, and as of yet for foreign brands, sorely untapped, market opportunity.
China's old are traditionally depicted as affable folks dancing in squares, huddling around a chess table, or practicing tai chi in the park. But that is not the full picture.
Indeed, the elderly are not immune to the rise of individualism in China and the nationwide search for what being Chinese means: more and more are starting to pursue activities they had put on the back burner while they were busy working and raising kids.
Having access to savings, as well as sitting on valuable real estate acquired years before China's vertiginous rise in house prices, China's elderly population appears to be the one segment of the Chinese public that companies pay the least attention to – and the one with the most untapped potential.
But not all companies are blind to this societal shift.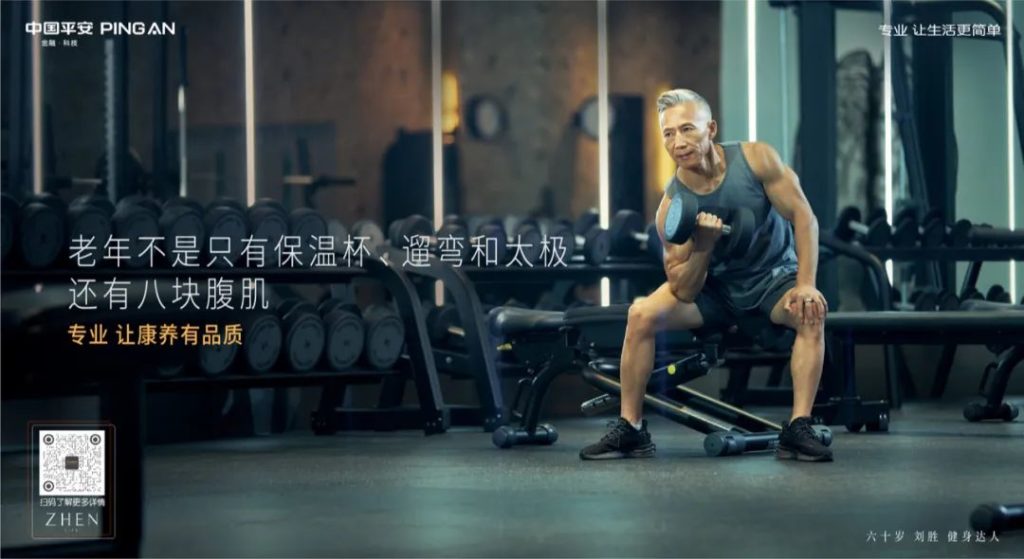 What is this campaign?
China Ping'An, one of the country's leading insurers, released a campaign that shines a spotlight on older people going against the grain and proving that age is just a word.
In the short film, we see a few 60 and 70-year-olds, who appear to lead normal lives – or rather, what society thinks normal life should look like for old people. As the film progresses, we are introduced to their real lives – whether that be playing jazz in a band, or dancing ballet, or flying airplanes.
In the end, we are asked to consider this question: at what age should we think about what a fulfilling life looks like? It turns out, it is never too late to start living one.
Why is it creative?
China's ads aimed at its aging population normally feature smiling elders surrounded by their families. We rarely, if ever, see ads or films where old people are shown as empowered and independent individuals.
Furthermore, in their daily lives, they are often beholden to their children and grandchildren, effectively in a sort of work-retirement mode where they take on household duties that overworked Chinese parents don't have time for.
Ping'An instead chose to showcase elderly people in a way that demonstrates their individuality and the fact that they are more than just a family add-on. The company wants us to see that they also have interests, passions, and skills, and thus, much to contribute to the world.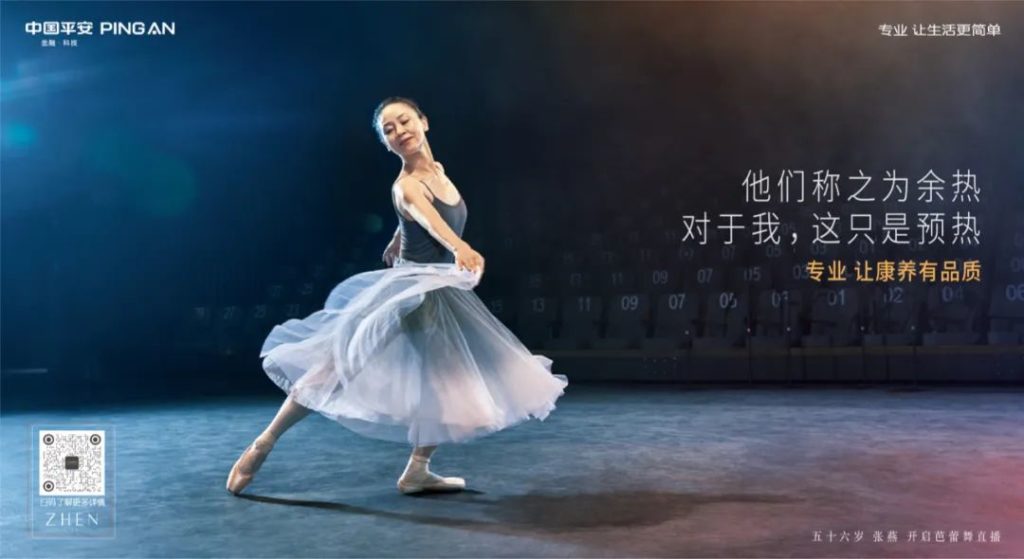 How does it connect to Chinese people and culture?
More and more Chinese adults are opting to live separately from their parents, who traditionally provided support with housework and childrearing. These elderly parents are thus faced with a simple question: what to do with this newly found free time?
Ping'An realised that the ways in which older people choose to spend their time are more varied than what we might be accustomed to thinking. From running marathons to attending university, China's elderly are truly making the most of their years. But there is also the feeling that this depiction isn't solely for the sake of selling more insurance: rather, it is a reflection of where China's population is inevitably heading.
As today's 30 and 40-year-olds start aging, exposed to world travel, luxury products, and wellness, they will want to bring what they have experienced in their younger years to their silver years. And after all, why wouldn't they?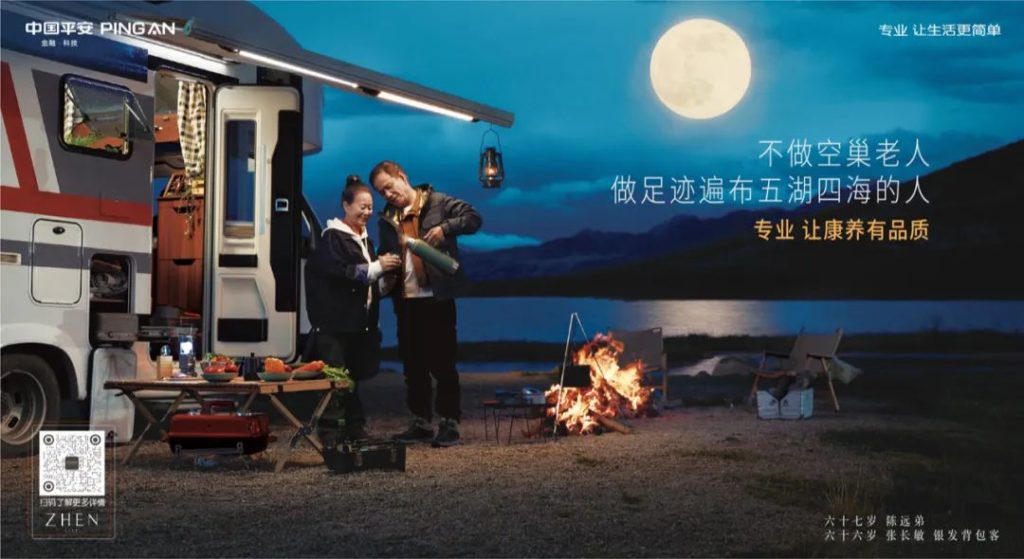 Clearly, not all elderly people in China are keen to go scuba diving, start conglomerates, or develop life-saving vaccines. But companies operating in China should pay attention to some simple facts: when you have lots of people with time and money on their hands, they will inevitably start looking for things to do, buy, and experience.
The challenge for companies will be to provide products and services that don't patronise or belittle these elders. Rather, brands should see them as the evolution of today's young people, with the understanding that all their dreams, interests, and passions don't die with maturity – they live on.
Read more: