Vegetarians in China often struggle to find a veggie-version of the Chinese staple food… dumplings. However, this is all about to change as Starfield, a Chinese supplier of plant-based meat alternatives, and food brand Vivid Zebra jointly launched meat-free dumplings.
The plant-based products were launched on the Tmall flagship store of Zhengda (the owner of Vivid Zebra). A pack of dumplings is 199 RMB, but they will initially be sold at a promotional price of 69.9 RMB. Dumplings are a staple in the Chinese diet, especially during special festivals, such as Spring Festival.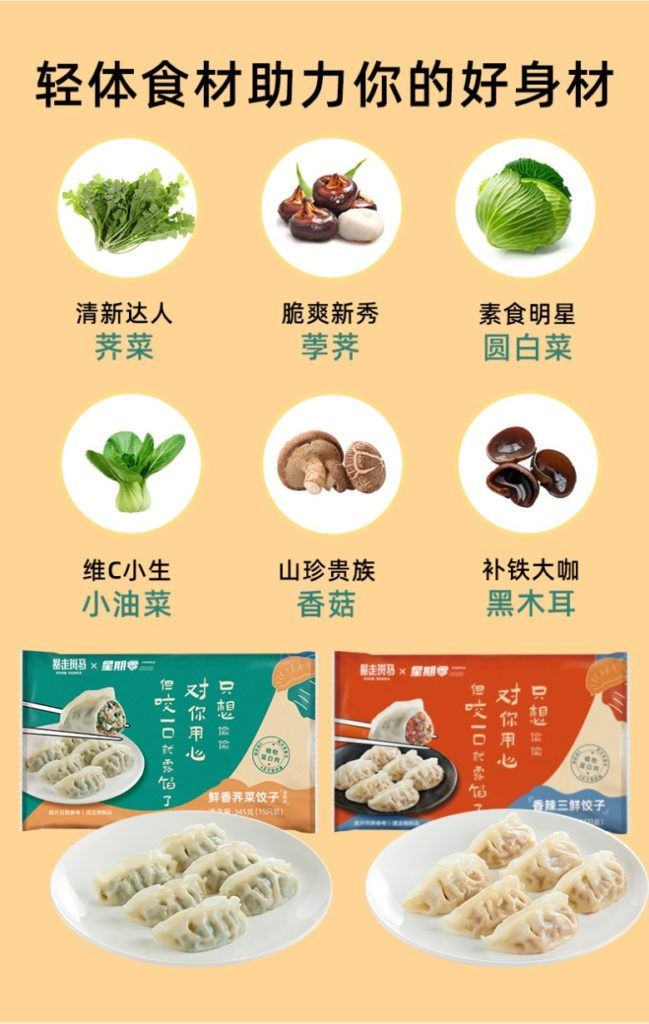 In the past, brands have generally chosen to focus their plant meat-related products in first-and second-tier cities in China, but these dumplings are being sold nationwide, opening up a new channel for plant-based meat in China.
Healthier and more environmentally friendly options, such as plant-based products, have grown in popularity in China following the COVID-19 pandemic.
For more about how brands are appealing to China's health conscious consumers, check out our case studies on Earth Day campaigns and smoothie brand Innocent's entry into China.
Join our newsletter