Key takeaways:
China's children's apparel market is set for double-digit growth as Millennials and Gen Zers become parents and redefine the demands for childrenswear.
Unlike the elder generation, the new cohort of parents have a stronger fashion consciousness and a better understanding of fashion when it comes to children's clothing.
Having sensed the changes in customer demographics and their demands, Balabala, China's leading children's clothing brand, staged a fashion show on the Great Wall, which has been viewed as a "marketing revolution".
---
A stage where fashion meets traditional culture
When a historic site is associated with fashion, it raises eyebrows. At least, that was the reaction from some of China's young parents when they heard the fashion show was staged on the Great Wall by Balabala.
The cultural icon stretching about 5,500 miles (8,850 kilometers). The grand project "restored" the country's national pride when it leaped to the top of the new seven wonders of the world list in 2007.
Today the pride has been continued with the injection of contemporary edge by the emerging national brand. Created by Semir – a Chinese clothing company – Balabala has grown into a leading brand in the children's clothing sector since its birth in 2002, occupying 7.5% of the market share, which surpasses sportswear giant Anta and Adidas in the childrenswear sector.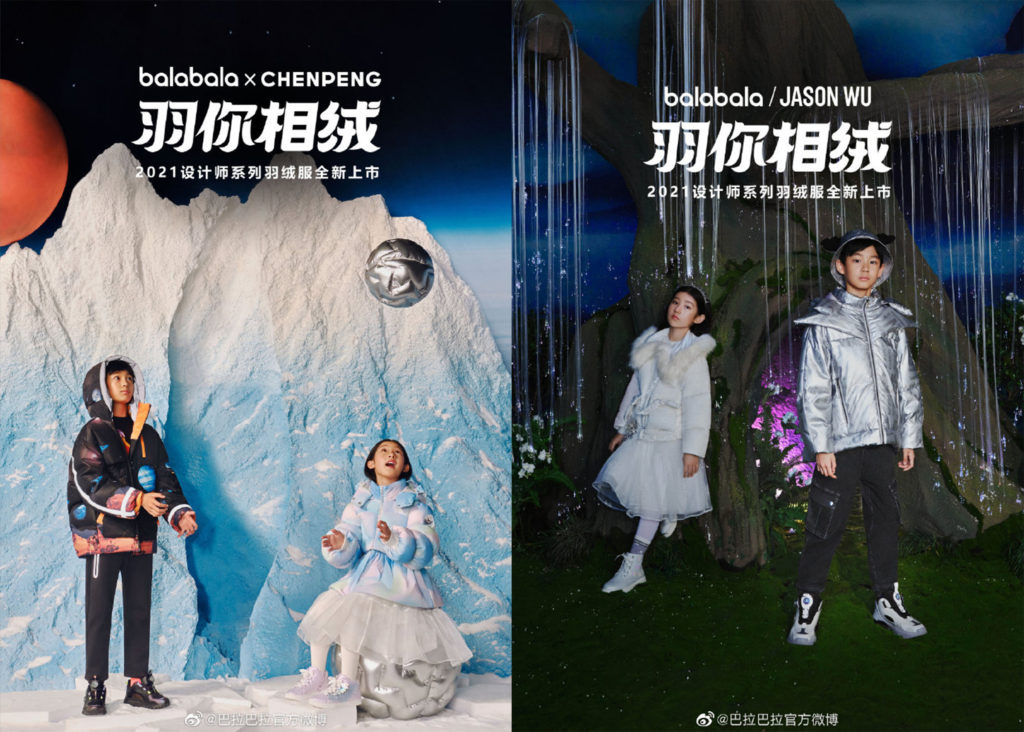 Balabala's Be With You winter collection fashion show spotlights millennial-old fortifications while celebrities and models in voguish clothing walking through the stone-formed runway stage.
With three sections themed from Polar Expedition to Space Adventure, the show drew enthusiastic applause from those who attended on-site for its "impressive visual experience", and for presenting the country's history to children in an "imaginative" way. The show also drew over 40 million curious eyes through its livestreaming which was broadcasted at 11 offline pop-up stores across the country.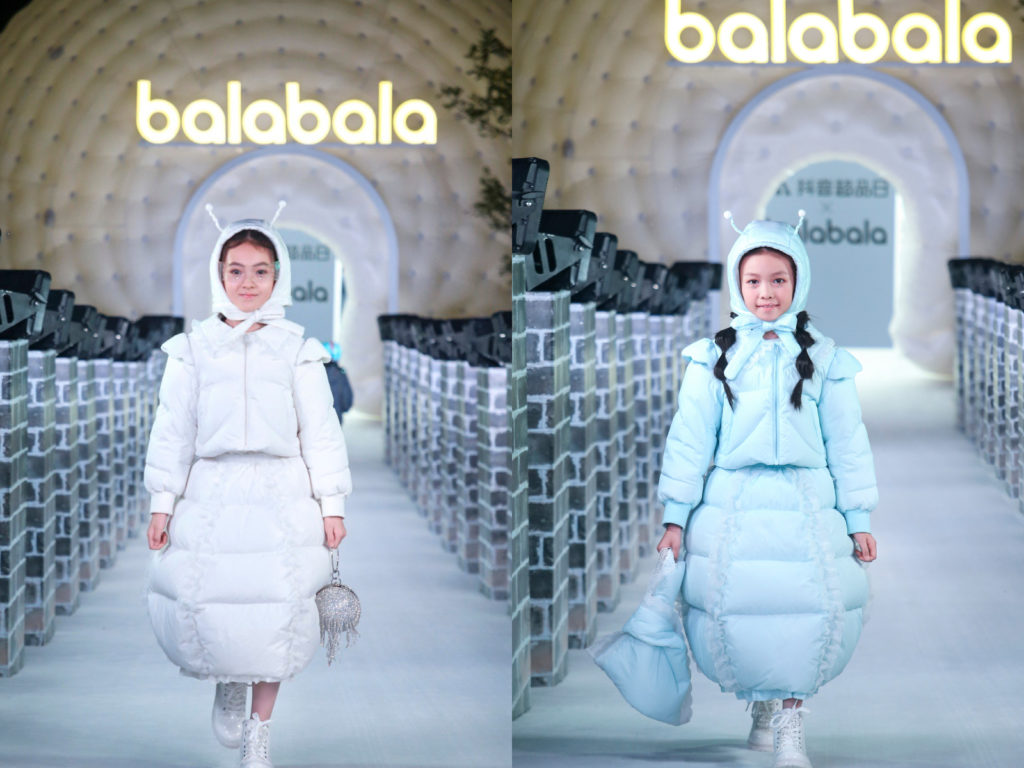 China's young parents redefine demands for childrenswear
490 million online engagement on Weibo is proof of this successful campaign. But behind the figure, is a growing demand for a modern children's apparel market that is driven by a new generation of parents as the demographics of China's Millennials and Gen Zers enter their parenthood.
The country saw a growth of newborn babies by 12 percent between 2016 and 2019 following the implementation of the two-child policy, according to LeadLeo Research Institute. China's post-85s contributed to more than half (51.3%) of the country's market for children's goods, followed by post-95s at 43.9% in 2020. And these young parents are also savvy buyers, in particular, of children's clothes.
The era when parents spent money on children's clothing out of its durability has gone. Growing up to be better off financially than their parents who are from the time of baby boomers, the new cohort of parents are more fashion conscious and are trend chasers themselves. The understanding of fashion among these young parents together with improved family finance has led to increased spending on children's goods and services.
Childrenswear has been deemed as one of the most promising markets in China as the sector outperformed womenswear and menswear, clocking 14.4% year-on-year growth in 2019 and reaching a total sale of nearly $37 billion. Now the market valued at tens of billions of dollars has been set for double-digital growth even before the arrival of the three-child policy, according to Business of Fashion.
An appeal to new parents before selling to their children
Balabala has shown its sharp eyes for the changes in parental demographics and their attitudes towards childrenswear consumption. But without a comprehensive understanding of consumers, the brand probably would not have turned the potential of this market into its own success.
As China shifts to a relaxed birth policy, eyes are already on this lucrative market with globally renowned brands including Burberry, Dior, and Gucci launching their children's collections in China. The landscape of the country's market for children's products has already been experiencing changes in order to cater to new demographics of consumers.
The popularity seen at Balabala has shown the understanding of Millennials and GenZ parents is just as important as knowing their children. When what is valued by its direct customers has been reflected in the brand practices, a brand unlocks the market.
Read more: