Healthcare and beauty chain Watsons is the latest Chinese brand to join the craze for virtual influencers. With over 337,000 Instagram followers, virtual Japanese influencer Imma will promote the brand's new soda water "X Soda".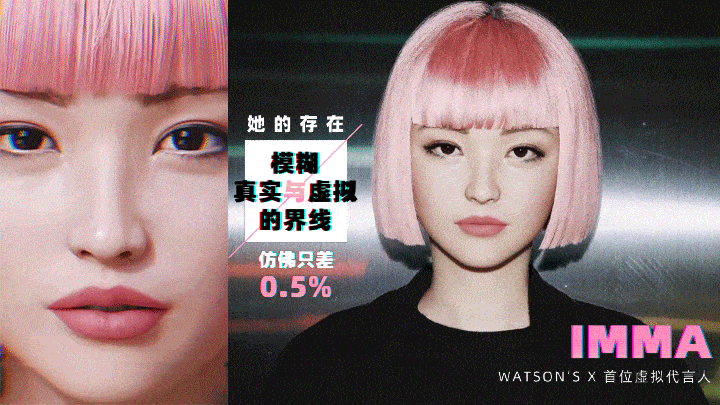 Known for her signature pink bob, she is the first virtual spokesperson of Watsons. The campaign video explores the story of how a soda can travel from the virtual world through time and space to 2021.
The video gained 21,000 views and many netizens commented that the futuristic campaign video looked very "cyberpunk".
In May, Imma worked with KFC China to promote its plant-based meat products on social media. She has also worked with other Chinese brands, such as fashion brand LEDIN and mobile brand Vivo.
Read more about virtual influencers:
Join our newsletter