French luxury cosmetics company Lancôme was the first high-end Western brand to enter China's cosmetic market back in 1997. Lancôme has since grown in popularity to become the number 1 best-seller in China's high-end cosmetics market, a title which it has retained since 2005. This success has been reflected in its sales revenue which has increased by 400 in 22 years.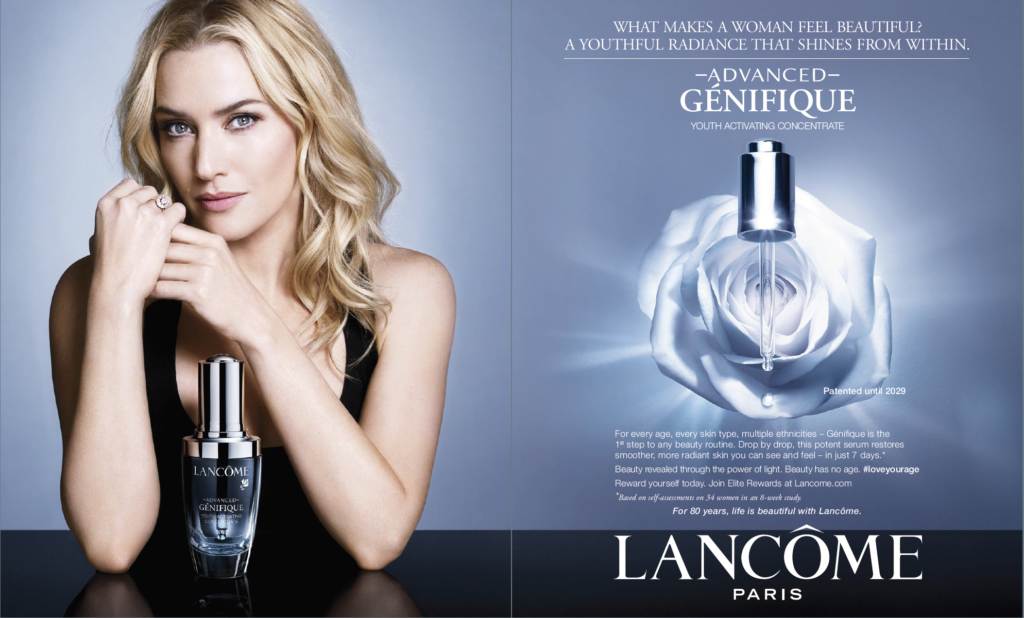 The key to Lancôme's success in China is its localisation marketing. The brand has carried out several well-curated campaigns to promote one of its most popular products: Advanced Genifique Serum.
Lancôme conducts blind testing with 1000 consumers   
Advanced Genifique Serum is not the most catchy of names so Lancôme came up with a unique title to make the product sound more appealing and memorable to Chinese consumers – Little Black Bottle 小黑瓶.
To promote the latest version of Little Black Bottle, Lancôme invited over 1000 Chinese consumers to sample their new product for a month in June. However, it was a "blind test" – consumers didn't know any details of the product they were testing.
Lancôme selected women aged 18 to 60 with different skin types and lifestyles. After using the product, the random selection of testers were asked to give their honest opinion. 99% of them said that their skin had improved since using the latest version of the Little Black Bottle. Most also said that it made their skin look youthful, radiant and smoother.
All major signs of ageing, such as radiance, wrinkles, uneven skin tone and skin texture, have been visibly improved.

The views of one consumer
The campaign also encouraged audiences to share their experience of using the latest version of the Little Black Bottle on Weibo and, those who did, were in with a chance of winning one of five Little Black Bottle giveaways. The campaign showed how user generated content can be used to increase product or brand awareness. 
Lancôme leverages celebrity endorsements
Lancôme is known for its use of influential celebrities to promote its products and the brand has localised their celebrity endorsement strategy to the Chinese market in recent years. Kris Wu, one of the most popular Chinese singers and actors, has become the spokesperson for the latest version of the Little Black Bottle. This news was well-received on social media by Chinese millennials. Up until September 20, the hashtag #the latest version of Lancôme's Little Black Bottle had gained 1.89 billion views and 2.12 million comments. 
The campaign also seeks to challenge attitudes about men using skincare products. It shows that luxury and high-end skincare brands are not just for female consumers and encourages men to also focus on their skincare regime.  
Adopting a user-generated content strategy can boost consumer trust
Top luxury beauty brands are increasingly relying on user generated content campaigns to market their products. Lancôme is a successful example of this – by asking consumers to share their product testing experience on social media platforms, they created a more authentic campaign. User-generated content is a cost-effective way to reinforce brand trustworthiness, rapidly increase outreach and improve relationship with consumers.
Brand: Lancôme