Founded in Italy by Silvio Marsan in the 1980s, Brandy Melville is a fashion brand known for its one-size-fits-all clothing. The first offline store was launched in Los Angeles in 2009, and it has since established an extensive following among young female consumers across the world. The brand's name and logo are based on the love story between two fictional characters: Brandy, an American girl, and Melville, an English boy who met in Rome.
BM style creates a buzz online
Brandy Melville has brought about a new fashion trend in China known as 'BM style' in reference to the specific design of the brand's clothes. Its one-size-fits-all clothing has appealed to young Chinese who like to wear crop-tops, high-waisted jeans and tight clothes to show off their slim figure.
Chinese consumers love products that are limited-edition or offer an air of exclusivity, and Brandy Melville has done just that for young consumers who can't afford a heavy price-tag. By limiting their products to those with a certain body shape, Brandy Melville has created a fashion culture restricted to those with a particular figure. 'BM girls' are female consumers who wear BM style clothes as a label to represent themselves and their style, especially on social media. Unlike luxury brands, the exclusivity of Brandy Melville derives from body shape rather than price.
The BM style has created a buzz on social media and '#BM', '#BMstyle', '#BMgirl' and '#BMfashionstyle' are popular hashtags on social media platforms Weibo and Xiaohongshu. A number of small brands have adopted BM style, including those launched by Chinese fashion KOLs, such as CHUU, FUN OFF, KumiKumi, and have been successful on e-commerce marketplace Taobao. Like Brandy Melville, they use Xiaohongshu to share their clothes and pick up traction from the trending conversation around BM style on the platform.
| | |
| --- | --- |
| Hashtag | Views on Weibo |
| #Brandy Melville | 68.19 million |
| #BM | 37.44 million |
| #Test if you fit BM style | 34.25 million |
| #BMgirl | 18.48 million |
| #BM weight standard chart | 10.02 million |
Weibo engagement with BM hashtags
Reliance on user-generated content
Brandy Melville has a minimal offline presence in greater China with its only stores located in Shanghai and Hong Kong. However, it has been successful in creating a buzz online despite not having a wide coverage on Chinese social media platforms. Due to the popularity of BM style on Xiaohongshu, Brandy Melville decided to focus solely on this platform (its official account has over 351,000 followers). Xiaohongshu's userbase mirrors that of the brand's target audience – young females. Women account for 88.37% of users and the 18-34-year-old age group dominate the platform according to a report by Qiangua Data.
Due to the scale of user-generated content about Brandy Melville on Xiaohongshu, it has chosen not to post stories or campaigns to bolster engagement. The only promotion that the brand conducts is posting images of its products with links to its Xiaohongshu store so that consumers can easily and directly buy products.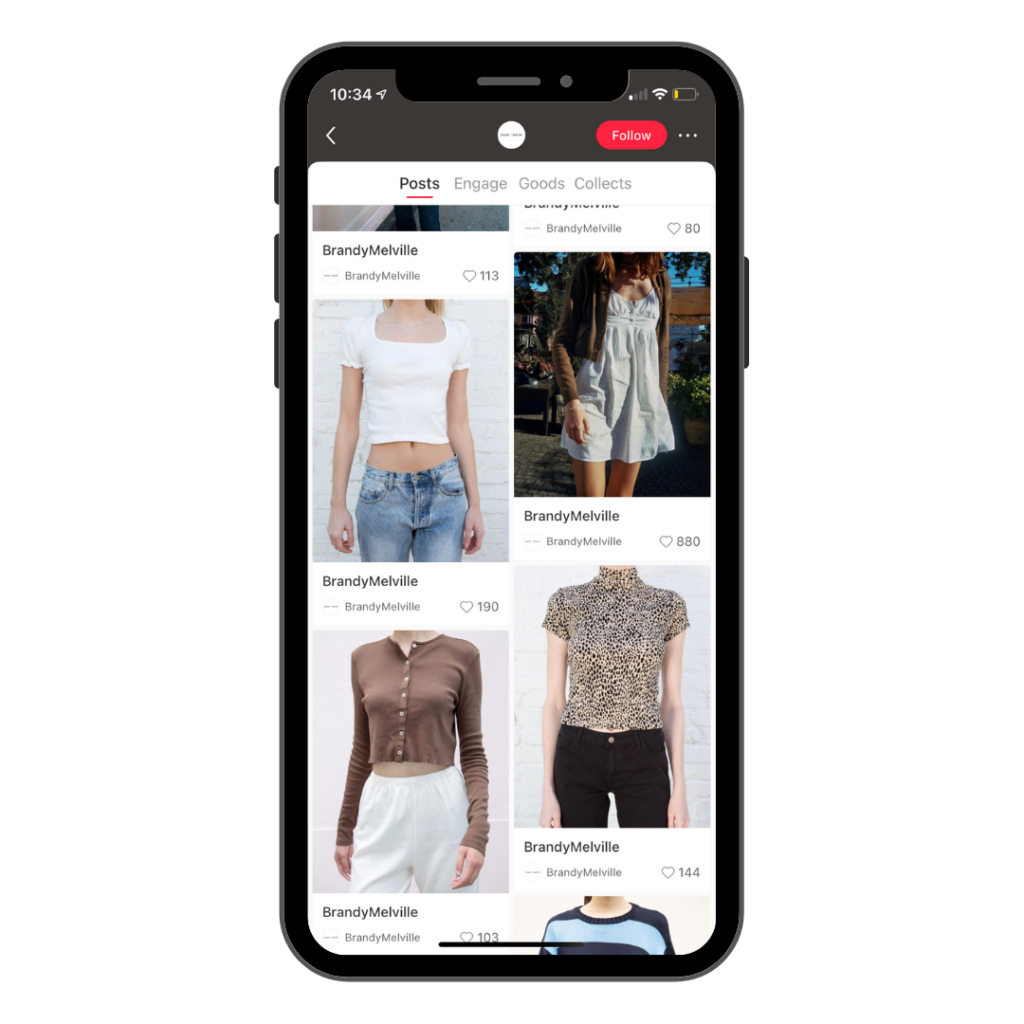 Despite only having an account on Xiaohongshu, content related to Brandy Melville is widely shared on other social media platforms. 'Product hauls' or videos of influencers revealing their latest purchases and trying on outfits from Brandy Melville are popular on Douyin and Weibo. The brand's unique marketing strategy to avoid traditional advertising and rely heavily on user-generated content has been hugely successful so far.
Support from influencers
The plain design of Brandy Melville's clothes has appealed to fashion influencers and the brand has become a staple for many in their casual, day-to-day outfits. Celebrities have also adopted the BM style, including Korean girl band BLACKPINK and C-pop star and actress Ouyangnana, both of whom have large female followings in China. The involvement of celebrities and influencers has helped to increase brand awareness online.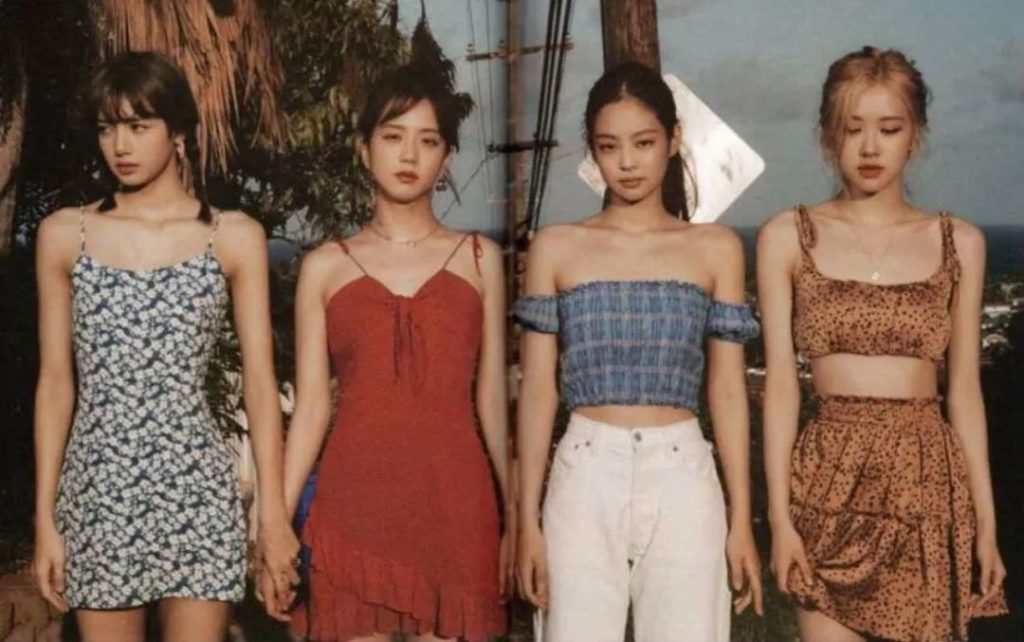 Controversies surrounding the BM style
However, Brandy Melville and the BM style has not been without controversy. The brand's one-size-fits-all clothing has sparked criticism from many, saying that it has exacerbated the existing problems around body image for young women in China. Xiaohongshu users even created a BM girl size chart with the exact weight and height specifications to fit into BM style clothes.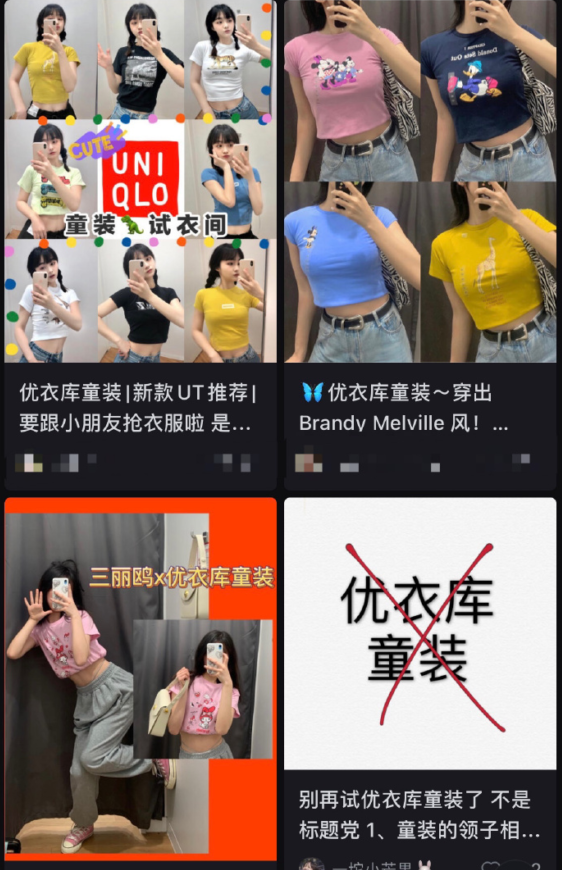 Recently, the BM style hit the headlines after pictures of young women trying on children's clothing in changing rooms of Uniqlo were shared widely on social media. As well as breaking the seams of the items, many netizens called out this trend for creating an unhealthy obsession about size and weight. Wearing children's clothes has been popular among 'BM girls' due to the tight fit and cropped nature of the clothing.
BM style gains the brand considerable engagement
Brandy Melville's exclusive sizing policy has enabled the brand to stand out from other fashion brands. Its products have come to embody a specific style and type of person as young Chinese consumers seek to assert their personality through their fashion sense. The social media discussions and user-generated content which have come off the back of BM style's popularity has created considerable engagement for the brand without the need for marketing campaigns. Indeed, even the criticisms of its unique sizing policy have helped the brand gain more exposure online.
---
Read more: