Key takeaways:
Young Chinese consumers are starting to embrace cheese products due partly to the pandemic fanning the appetite for snacking.
China's leading dairy brand Mengniu has cashed in three years in a row with Milkground, a homegrown cheese maker who appears to be a dark horse in the yet untapped market.
French cheese expert Kiri is also stepping up to bring its signature cubic cheese snacks to China in an attempt to cater to young snackers' palates.
---
From "No thanks" to "Yes please"
Unless dwelling in the Southwestern regions like Yunnan province or Inner Mongolia that has a long-established and strong herder culture, a typical Chinese person does not have a palate for cheese products. But changes have been captured by some market players which see more Chinese consumers, especially, the post-95s and post-00s who are gradually warming up to the traditionally called 'Western grub', with some even being rather obsessed with it.
Back in 2018, cheese remained a niche sector in China's dairy industry, which by then was dominated by foreign brands. However, rewind back to 2016, first to dip its toes in the cheese sector was Milkground, a Shanghai-based cheese maker, intending to disrupt the market, which it did, and introduced cheese sticks for kids in 2018. Two years later the business ramped up its cheese production and became a market leader as of 2020. Revenue soared 25-fold in 5 years, hitting 4.48 billion RMB ($620.42 million) in 2021 and saw Milkground expanding its market share to 30% from less than 4% in 2018.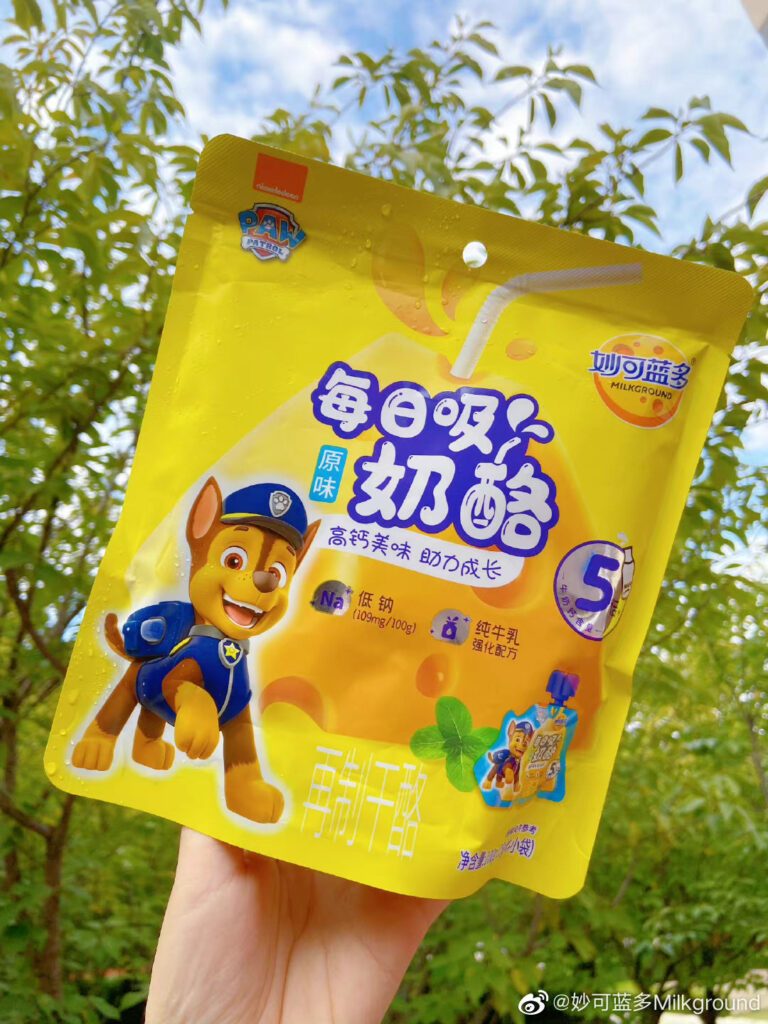 The young generations' love of snacking appears to have opened the window for cheese makers to penetrate their savvy taste buds. Such a habit has been reinforced in light of the pandemic as these casual bites were described as a "salvation" during a restrained life amongst Gen Z's and Millennials, in particular, those whose new norm was working from home, resulting in a reported preference for snacks over proper meals.
The increasing demand for snacks not only saw cheese products become a common ingredient in desserts such as cakes and cookies but also start being served as nibbles on its own with variations including cheese sauce and slices. This is due partly to the nutritional value of cheese that makes it an ideal alternative to traditional small eats such as crisps and candies for China's health-conscious generation of snackers. 
Making cheese palatable for the Chinese
With more consumers willing to cut their teeth on the new option, dairy brands are stepping up efforts in reconfiguring the cheesy tastes to the typical Chinese palate by adding local twists such as flavouring it with fruit and vanilla. Meanwhile, they are also pushing for a wider acceptance amongst those who continue to be sceptical about cheese products.
Efforts include cartoon and animation collaborations for packaging, which make their products more visually appealing not only to kids but also to young adults while also establishing a playful image. They also leverage scenario-based online commercials such as incorporating their products into short videos presented by creators on Douyin (Chinese TikTok) who normally have a niche in family and food content, which is also a process of "seeding" (or Zhongcao in Chinese).
Although cheese products remain an untapped segment in China's dairy market, children's cheese products appear to be a segment showing strong performance so far, accounting for over half of the overall domestic retail sales, according to the Chinese media outlet Food Daily. Having rightly identified the section to break into the market, Milkground pulled off another year-on-year revenue growth of 149.4% in the first half of 2022, and the dark horse has once again drawn in investment interest from China's dairy giant Mengniu Dairy.
The leading Chinese dairy enterprise headquartered in Hohhot in Inner Mongolia bought another 5% stake in the former for nearly 800 million RMB ($111.36 million), as revealed by Milkground on 9 October, which will bring the total stake held by Mengniu Dairy to 35%. The three-year-in-a-row financial injection by Mengniu since 2020 has furthered the prospect of China's dubbed "first cheese stock", which is also viewed as a "positive" signal for China's cheese market.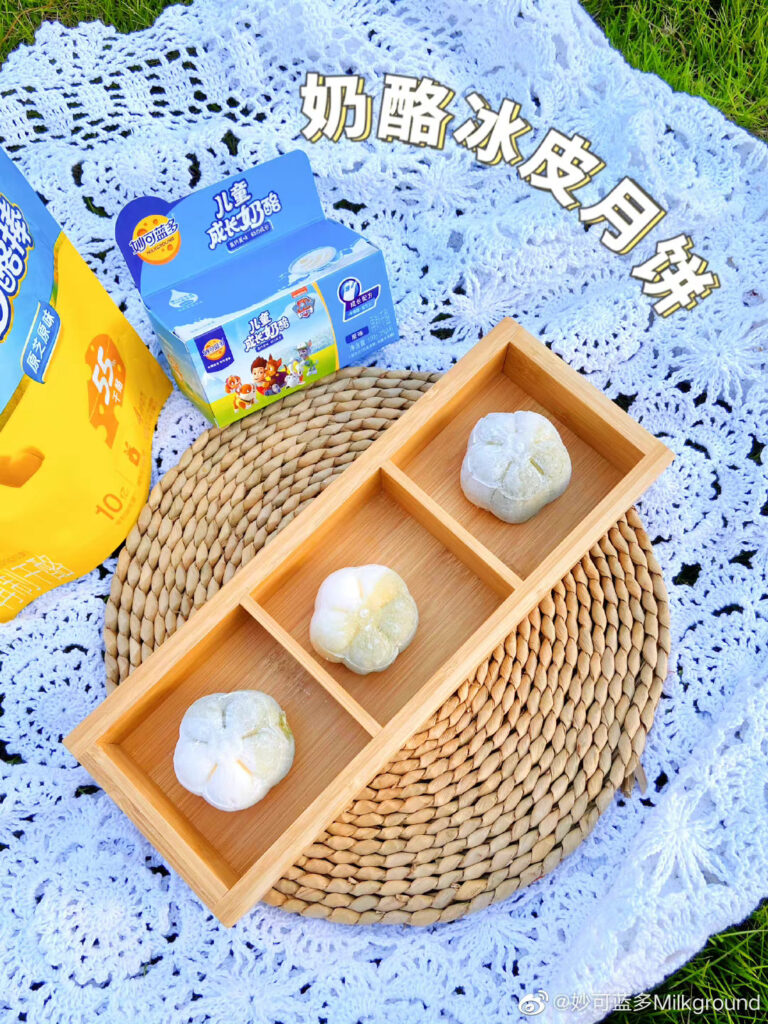 Such positivity is coupled with the introduction of The National Food Safety Standards for Processed Cheese and Cheese Products.  The new standards, which are set to take effect from 30 December 2022, provide "a more specific classification of cheese, which will help consumers distinguish different types of cheese products", said Shen Meng, chief strategist at Guangke Consultancy. This means market players will have to double down efforts in subcategories and diversify their offerings to meet the demand for differentiated products.
A new battleground?
China's cheese sector witnessed its retail sales reach 13.1 billion RMB ($1.82 billion) as of 2021 from 5.2 billion RMB ($723.84 million) in 2017. Cheese sticks, slices, and processed cheese pulled the growth with a CAGR (Compound Annual Growth Rate) of 34.9%. And the market is projected to hit a value of 15 billion RMB ($2.09 billion) by the end of 2022.  Among a handful of existing market players, Milkground took the top spot having pulled off the highest retail market share of 27.7% in 2021, according to market research institute Euromonitor.
However, the local brand has no time to celebrate the momentum as on top of domestic rivals including other dairy giants such as Yili, Guangming, and Junlebao, foreign brands, namely Kiri, have already been eyeing the market potential. The French cheese expert backed by one of the world's famous cheese conglomerates, BEL Group has beefed up its market penetration in China in recent years.
In the latest move, the brand refashioned its cheese snack in the Chinese market, freshening the original sensation of French cheese with strawberry and lemon while maintaining its "French delicacy" with its signature cubic independent packaging (each weighing roughly 5 grams) which is convenient for a small bite, and to monitor calorie intake, catering to the health needs amongst China's young consumers.
With the market expected to see more challengers arrive, the local cheese maker will naturally feel nervous. Only through continued all-round innovation, from flavour adaptations to packaging as well as the curation of marketing narratives, will brands be able to fend against other market players and maintain their foothold in the new prospering territory.