The American membership-only retailer under Walmart has become a market winner in the run-up to China's traditional Mid-Autumn Festival with the brand's Member's Mark series mooncakes being highly sought after, clocking double-digit sales growth year on year.
Falling on 10 September, the event also known as Moon Festival is the second most important occasion in China after Lunar New Year. As it is normally closely followed by Golden Week, which is the 7-day National Day holiday beginning from 1 October, it has been a crucial promotion season for brands with consumption enthusiasm rising amid increasing activities such as travelling and gathering with family and friends as well as demand for gifting. 
To leverage this special occasion, Sam's Club introduced a different mooncake series, Member's Mark. The product line features 9 new flavours that combine traditional Chinese ingredients such as Oolong tea and Osmanthus fragrans (a common plant in Autumn dishes) with Western twists from cheese to latte, satisfying the palate of savvy young Chinese consumers.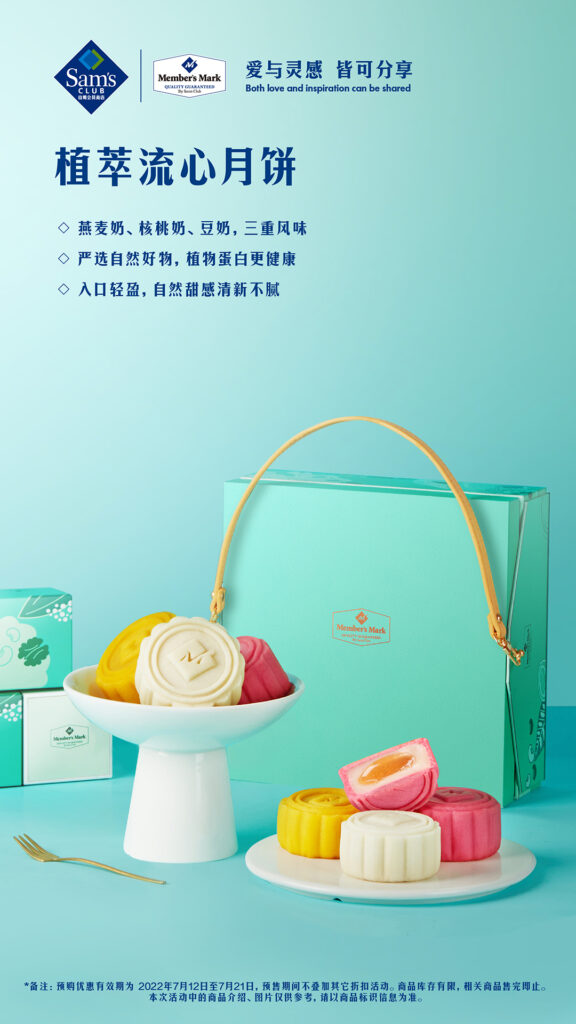 Meanwhile, these combinations cater not only to the need of following tradition but also to the pursuit of good health with reduced sugar content and additional nutrition from lactic acid bacteria, which is endorsed by these health-conscious demographics. Alongside these ordinary special offers, Sam's also revealed a gift box series with premium ingredients such as wild mushrooms, scallop, and abalone adding a touch of luxury to the traditional festival sweets.
Consumers were further surprised by Sam's latest decision of keeping the annual membership fee at the same level for its Chinese customers. This is despite a price increase of 10% in the US by Sam's for the first time in nine years, as a result of inflation, according to the Walmart-owned warehouse club on 2 September.
In response to the change, a spokesperson at Sam's Club China confirmed that the annual membership fee in the mainland market will remain at 260 RMB ($37.35) for basic membership and 680 RMB ($97.69) for Plus members, and there is no plan to increase the price in the region for the time being.  
Join our newsletter