Key takeaways:
Although an unfamiliar name, Geeko Tech was able to create a loyal network of customers through social media platforms.
Today, the company has more than 10 brands in the womenswear sector.
Geeko Tech's founder Wang Weiyu was one of the earliest KOLs in China and helped the company to understand its business core.
---
Geeko Tech is a leading e-commerce marketplace that sells women's clothing. The B2B & B2C company is headquartered in Shanghai, although they now have branches in other Chinese cities and overseas branches including in Europe, the US, and more recently in South America. Their mission is to satisfy customers with the greatest products at affordable prices across the globe.
Building brand reputation through ChicMe
In 2015 the company launched its online operations, ChicMe, offering fashionable women's apparel at an affordable price. According to their website, they launch more than 1,000 new products each week. Furthermore, the brand reinforces that they encourage women to appreciate themselves and to break free from body shaming.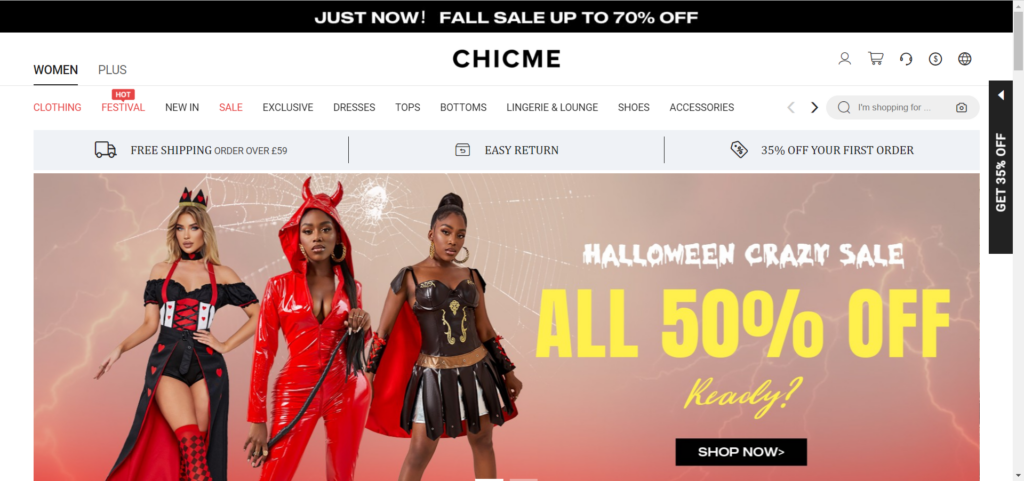 Since the beginning, the creation of ChicMe was focused on overseas women's clothing. With the progression into a more digital age, brand founders Wang Weiyu and her husband understood that the company's growth and future depended on the internet; using it to understand products and operating technology that worked in their favour, and focusing on developing an app that would allow them to create an independent business.
Geeko Tech built a business model covering everything from design and development to pattern making, fabric sourcing to garment manufacturing, and e-commerce operations through to after-sales service, relying on the advantages of products and supply chains domestically and internationally.
Engaging customers through social media
Geeko Tech's founder Wang Weiyu stated in an interview that before getting into business, she was one of the earlier KOLs who was on the popular Chinese forums "Tianya" and "Maopu", and was mainly active in the fashion and Internet celebrity sectors. This gave her a big advantage in understanding what her core business should be and how she would develop the company's strategy since her knowledge of how to use social media gave her the means to analyse user behaviour and gain insight into what users like and need.
In 2017, Geeko Tech established new branches abroad and entered the US market. From then on, the company experimented with high-speed expansion, and by 2018 they already had 10 brands, including their most popular ones: Bellewholesale; Minizazz; Fablistme; Joyshoetique; Boutiquefeel, and Ladifit.
What the brands have in common is that they offer almost the exact same style of women's apparel, enticing their target consumers to buy on their unique apps by offering exclusive prices and even more discounts compared to the website.
We can see that the interface, as well as the navigability of these platforms, are also very similar. Moreover, since Chinese fashion brands have become a hot topic and lots of people nowadays are actively looking to buy from them, how Chinese companies tend to target their consumers also reflects this.
In addition to organising their platforms so that the consumer can buy according to specific trends and themes, these brands have invested heavily in promoting themselves through young consumers who are called "ambassadors" of the brand, where they receive some pieces in exchange for publicity via social networks, such as TikTok, Instagram, and YouTube.
Finding success using the right marketing strategy
The recent pandemic has intensified e-commerce transactions and benefited not only brands from Geeko Tech, but many others in the same sector.
Companies that were able to expand the most during the last year concentrated on an effective acquisition strategy that took advantage of the fact that nearly all transactions were digital.
We can clearly see the influence brands can have through social media and they are an important channel for building brand authority abroad. By building brand recognition internationally, the company is also able to follow trends and not be limited to local culture.
The success of many Chinese fashion brands demonstrates that making good use of marketing strategy tools and adjusting the product line according to new trends, and paying attention to internet celebrities and platforms, enables those companies to achieve rapid growth in just a few years.