Chinese tech giant Douyin has taken yet another step into the metaverse competition with the launch of "Douyin Xiaowo", a virtual space created for the platform's virtual avatar "Douyin Zaizai".
In a virtual space similar to Tencent's Super QQ Show, users can freely customise the avatar's appearance, socialise with others through their avatar, as well as receive visitors from other virtual places. Meanwhile, if users want to decorate their space, they need to obtain energy points by collecting energy bubbles, visiting friends' spaces and completing tasks such as watching videos or socialising with others.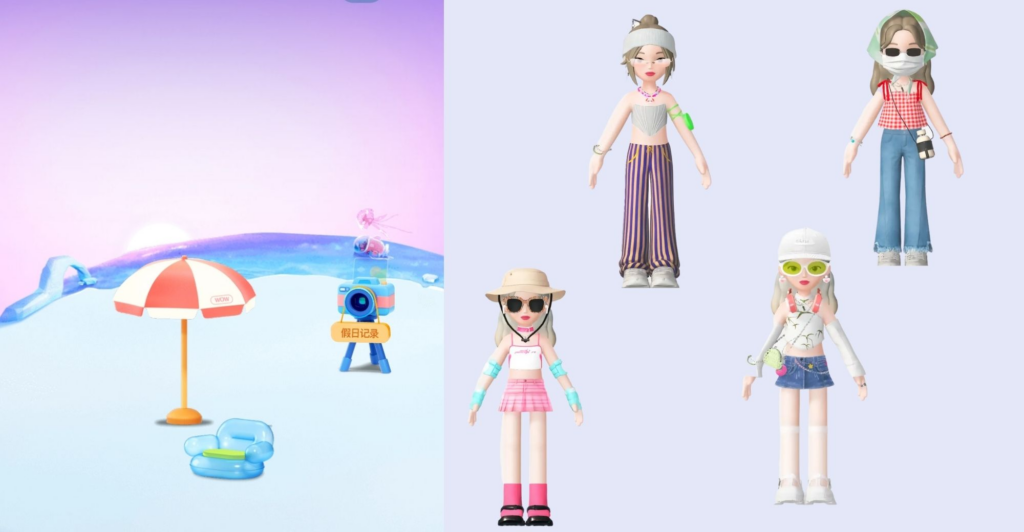 Douyin is not the other one vying for a spot in the social metaverse, however. In fact, short video platform competitor Kuaishou has also been cooking up its own virtual social platform. Pictures recently released by Kuaishou show that its virtual social network will be based on nearby cities with greater focus on social interactions among strangers.
Many other social networking platforms are eager to jump on the burgeoning metaverse bandwagon as well. So far, Chinese platforms such as Baidu Tieba, QQ, Taobao, and QQ Music have all begun to build metaverse social networks around their own virtual avatars.
While virtual social networking has gained popularity among major Internet companies, there is still a large gap between current virtual avatar technology and a sense of real-life interaction with people online. As such, Douyin is working towards adding more social gameplay to strengthen social connections between users which will improve the overall user experience.
Overall, the launch of Douyin's "Xiaowo" indicates that competition for China's social metaverse has officially begun. Looking forward, virtual social networking may become an important exploration for short video platforms to discover new breakthroughs.
Join our newsletter