On October 17, world-renowned luxury brand Louis Vuitton unveiled its plans to open its first restaurant in China at Chengdu's Sino-Ocean Taikoo Li mall. Working in partnership with Michelin and the Black Pearl Guide, the luxury eatery will open around the end of October or early November.
The restaurant will be located in a two-story building with floor-to-ceiling glass windows decorated with classic LV flower patterns. In addition, the fashion house has installed hot air balloons and colourful panda sculptures (a tribute to Chengdu and all of China) as its outdoor autumn decor.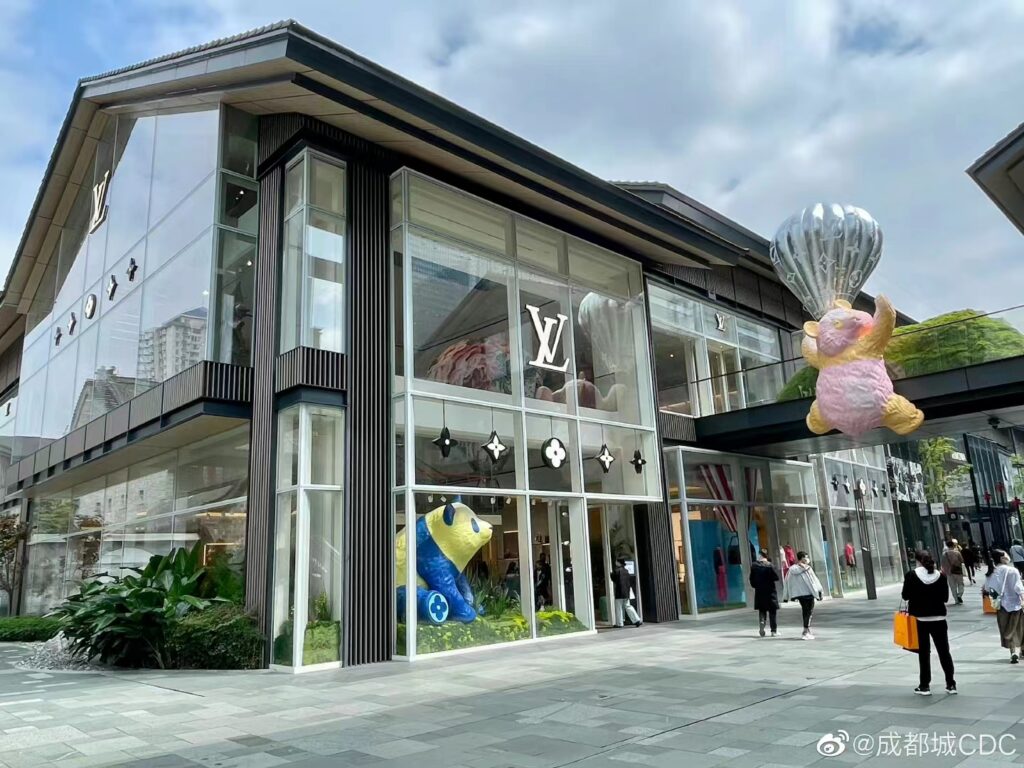 So far, the announcement has captured the attention of many Chinese consumers online. According to one user on Weibo, the luxury restaurant is fully booked with a waiting list of around six months.
Similarly, other big brands such as Gucci, Ralph Lauren and Chanel have opened restaurants and cafes on Chinese soil. Not only can luxury-branded eateries help luxury companies find more potential consumers, but it can also help them diversify their business. Moreover, compared with expensive products, a cafe or restaurant experience is much more affordable for people looking for a taste of luxury.
By opening a restaurant in one of Chengdu's most luxurious shopping destinations, the French fashion house offers a novelty experience that unlocks the potential of Chinese luxury consumption. Whether high-end brands are aiming to find new growth points or promote their own brand culture and history, breaking into the food and beverage business is a sure-fire way to bolster sales in China.
For more latest trends and market insights into China's luxury industry, join us for the first Dao Insights event – Dine by Dao on Thursday 1 December 2022
Join our newsletter