Tencent's Honor of Kings was the top grossing mobile game in the world in November with users spending a total of $230 million dollars, a 62.5% increase from last year. 96.4% of the game's revenue was from Chinese players, while Thailand was the second biggest market, accounting for just 1%.
Another game produced by Tencent ranked second: PUBG Mobile (known as Game For Peace in China) brought in $173.8 million in user spending, a 3.8% year-on-year increase. Over half (54.2%) of PUBG Mobile's revenue was from China, followed by 11.5% from the US market.
Games produced by Chinese companies accounted for eight of the top ten grossing global mobile games in November on Apple's app store.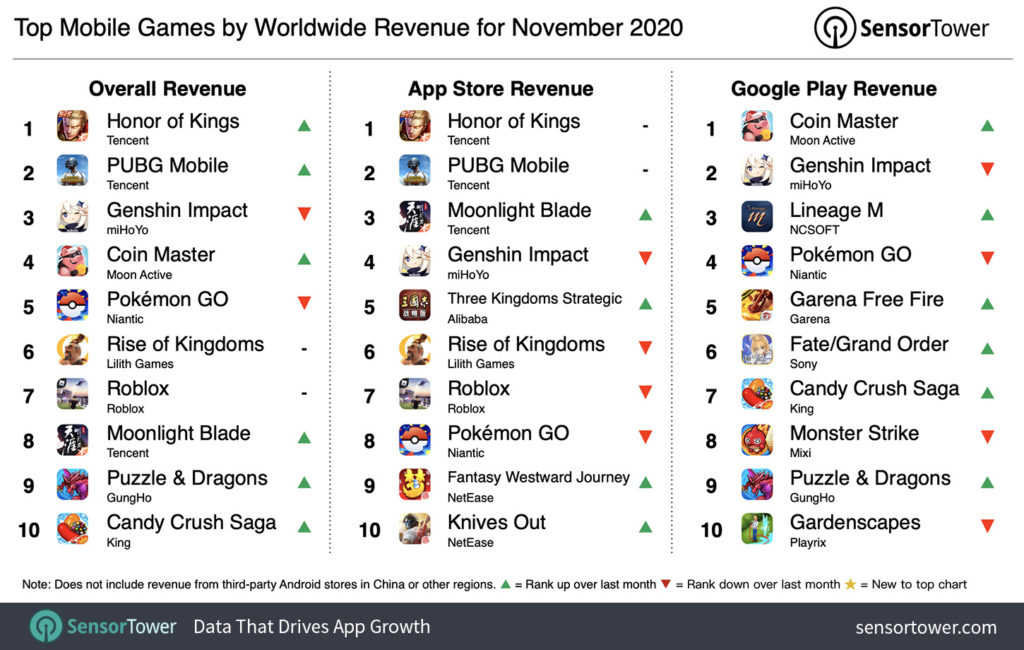 Read more about gaming in China:
Join our newsletter