This year's Bund Art Festival sees Instagram equivalent Xiaohongshu play to its largely young female userbase with a cat art installation.
Until June 18, Fangbang Middle Road on the Bund has become Xiaohongshu Cat Street, its walls plastered both with cartoon sketches of cats and blown-up photographic portraits of real pet cats.
Xiaohongshu commissioned Chinese cartoonist Tango for the project, which resulted in incredible photo opportunities for cat lovers and city wonderers.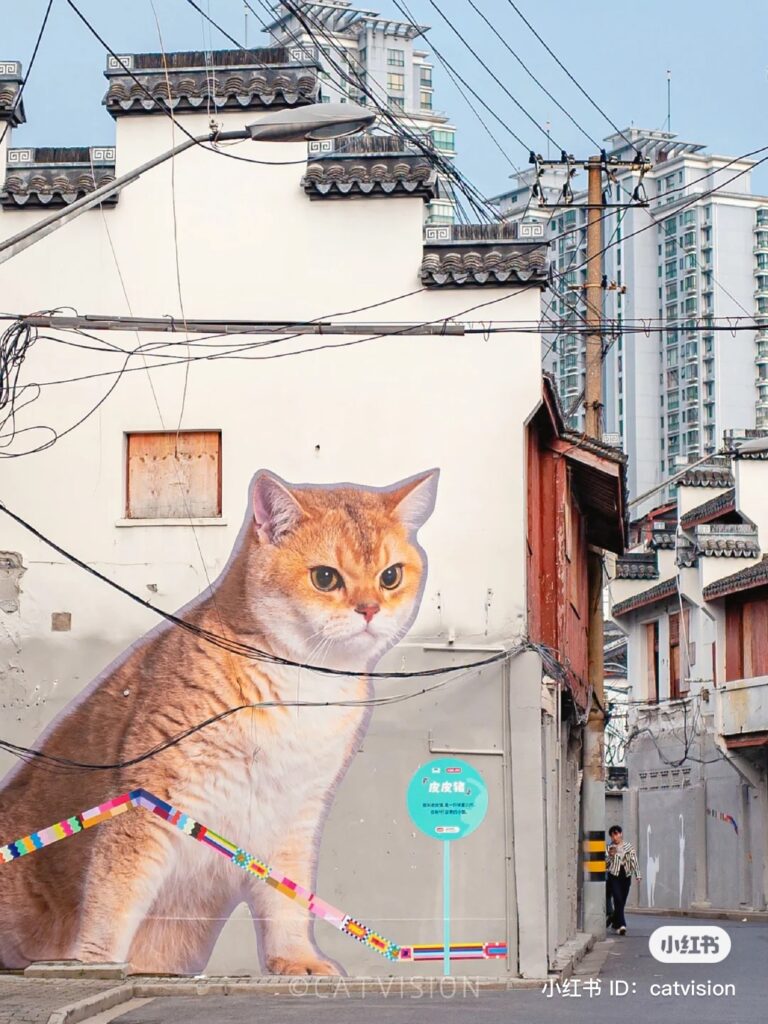 Shanghai residents had the opportunity to watch Tango draw some cartoon cats in-person at Fosun Hive City on May 13 and the artist also created an augmented reality giant cat that visitors can check out using their camera phones. Some of the real-life cats featured in the street art were apparently in attendance for meet-and-greets at the workshop, making it a bona fide feline extravaganza.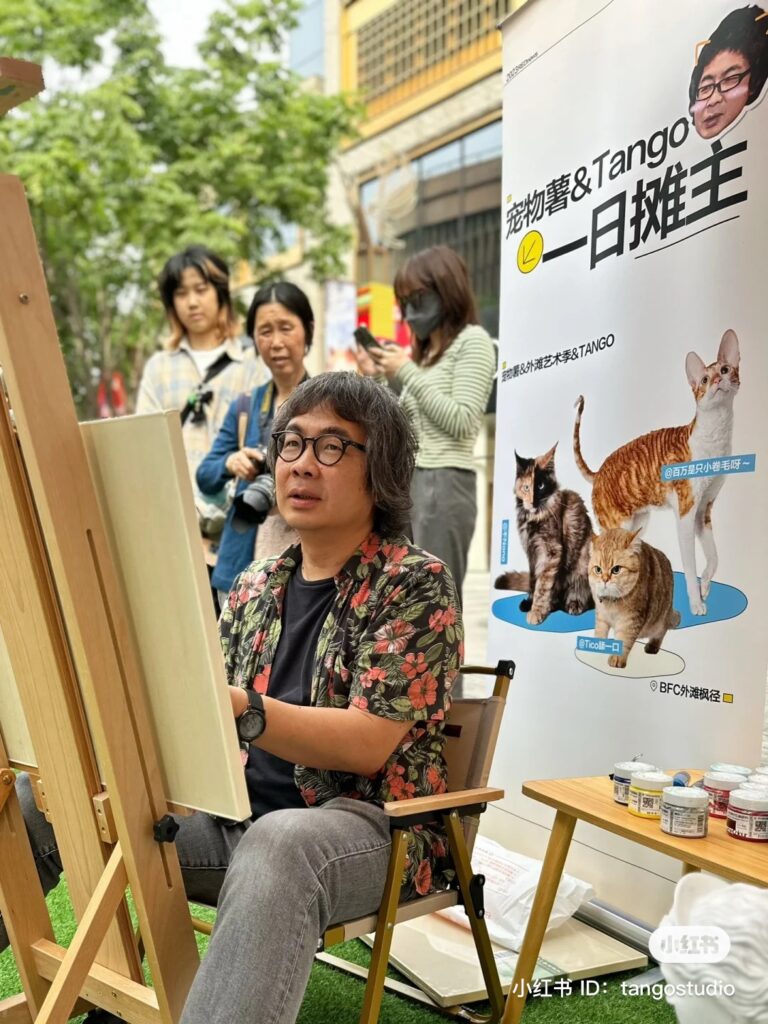 Pet Potato (Xiaohongshu's official pet-focussed sub-account) posted promo posters to the platform showing the names and handles of internet-famous cats featured in the street art. Followers of the account were invited to submit photos of their cats via the platform to serve as potential muses for Tango at the in-person workshop.
Tango has become an internet favourite for his iconoclasm, but he has also attracted controversy for some works interpreted as unpatriotic, leading Sixth Tone to call him "zany" and "dangerous". This made him a great choice for the project, making the art appeal not just to cat-lovers, but to a wider base of internet users and art appreciators.
Join our newsletter