The brightest minds and biggest names from China's podcast industry recently gathered in Shanghai for PodFest China, a conference dedicated to taking the medium to the next level.
Organised in collaboration with domestic podcast company JustPod and state-owned publishing company CITC Press Group, this year's PodFest was China's first-ever public in-person event to focus on podcasts. Over 500 podcasters, listeners, and brand representatives attended the event on May 13 to explore the theme "the power of hearing" through panel discussions, interactive performances and keynote speeches.
The "offsite zone" outside the main conference hall featured a lawn where podcasters and enthusiasts had a chance to network in an industry first. An open mic set-up on the lawn also offered the chance for fans to see their favourite podcasters perform live on the spot.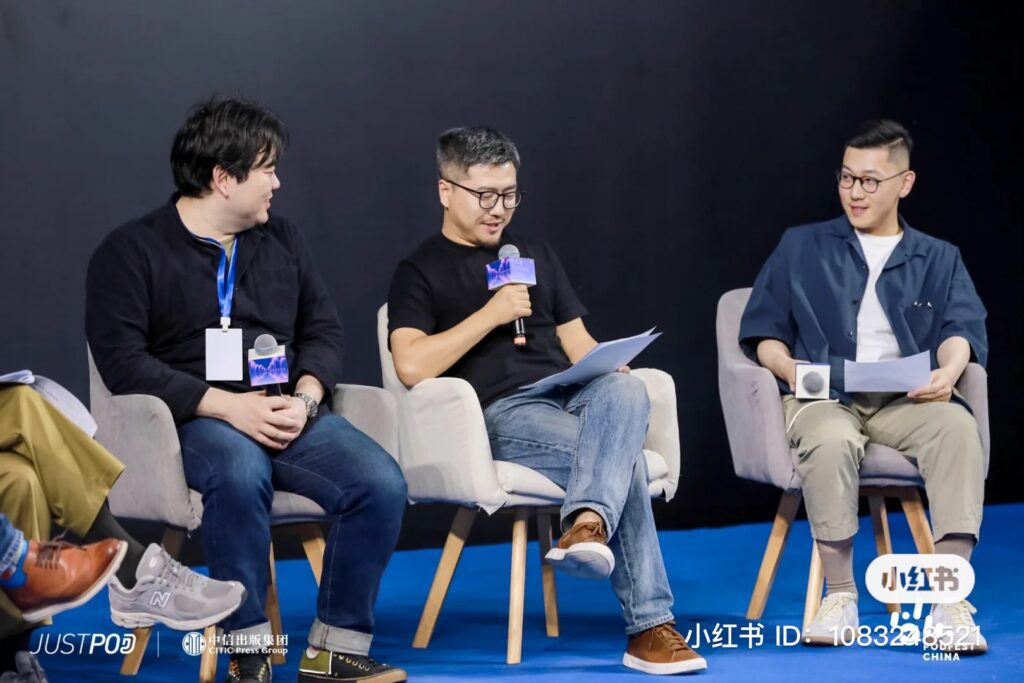 Li Jiongding, editor-in-chief of podcast platform Ximalaya, announced the company's forthcoming Podcast+ scheme aimed at cultivating greater integration with other entertainment media and supporting creators to innovate offline community building.
Ximalaya is a trailblazer within the Chinese podcast arena, having recently released an AI-driven post-production tool that allows podcasters to easily edit audio by first converting it into text, rather than re-recording it.
Recent data published by JustPod revealed that there are now over 25,000 Chinese podcast programs, an increase of over 150% in the past three years. Most podcast fans listen almost every day and choose to do so out of passion and curiosity, making the medium a potentially powerful marketing tool when built on the foundation of great content.
Who are China's podcast listeners? For the most part, single people aged between 22 and 30, living in First Tier cities with bachelor's degrees or higher, according to data collected by PodFest in a 2020 report. This demographic has cash to spare and is interested in spending money on long-term personal fulfilment, an angle brands can leverage when weighing up how best to implement podcasts as a marketing tool.
Join our newsletter