Soul, dubbed the "Metaverse Dating App" backed by the Chinese tech giant Tencent, is vying for a public listing again, this time, in Hong Kong. This is a reboot after its initial US IPO (Initial Public Offering) attempt which has been on hold since last June, in the wake of the delisting of Chinese ride-hailing unicorn Didi in New York as a result of China's tech crackdown.
With a focus on "socialising with strangers", and a tagline of, "your real look is not important, this is an interest-oriented decentralised space", the platform has become China's first virtual identity-only social app, where all users communicate through a customised avatar. What also differentiates Soul from other social platforms is its 3D ecosystem and gamification operating system, which bears a huge resemblance to the current buzzword, metaverse. Therefore, the latest move is also regarded as a crucial step in Tencent's layout in hyped technology.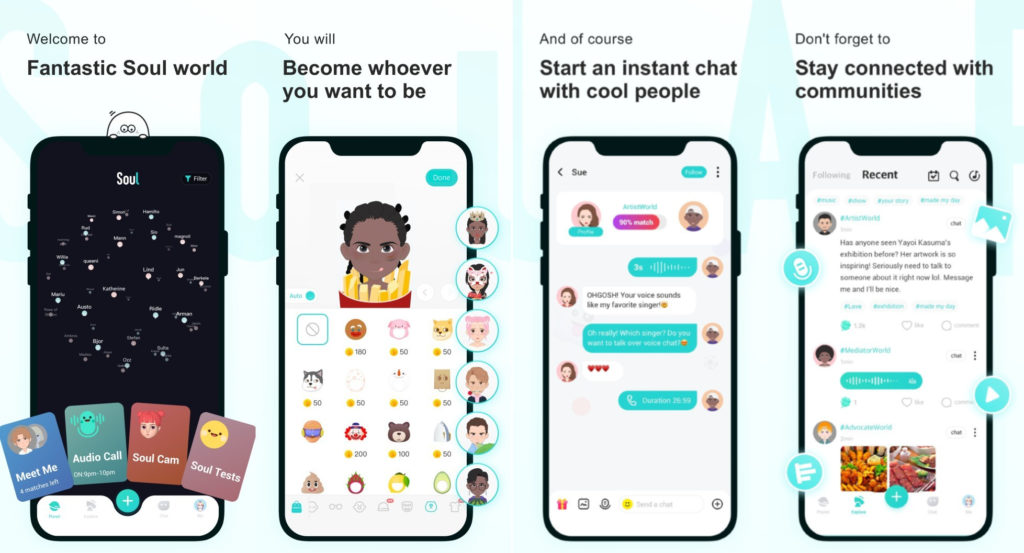 Having integrated playful activities that are a common pastime amongst China's Gen Z, including Jubensha (mystery-like, role-playing board game), party rooms similar to Clubhouse, virtual singing collaboration, and virtual pet raising, Soul has grown into a hub for the younger generations thanks to "an immersive ambiance" where users can express their feelings.
Launched in 2016 by a now 37-year-old woman, Zhang Lu, Soul saw its monthly active users (MAU) surpass 10 million in 2018, becoming one of the most popular social apps amongst post-95s. With registered users having reached 100 million as of 2020 and 75% of them spending more than 45 minutes every day on the "Soul planet", the social app unicorn is valued at 13 billion RMB ($1.94 billion).
Whether Soul's public listing could be a steppingstone for Tencent's metaverse ambition remains to be seen, but the move would allow them to further leverage the synergy of its unique ecosystem and the social networking demand amongst China's young singles, whose population is believed to have reached 92 million as of 2021.
Join our newsletter