Zheli might not be a household name in the West but the Metaverse-like social app had taken China by storm in just a single month. Since its launch on 19 January, the app has topped the free app list on Apple's iOS App Store in China with about 1.9 million downloads on iPhone devices, surpassing existing viral apps including Douyin and WeChat.
The app developed by Beijing Yidian Entertainment Technology capitalised on the buzzword of Metaverse and was designed to "reconstruct a most intimate online space" for players. Users can make customised 3D characters and interact with as many as 50 friends virtually through live updates, including instant chats and real-time location shares.
Despite the popularity, the hyped product was soon taken down voluntarily by its developer from the App Store on 13 February according to its post on China's microblogging site Weibo. The action came after the app was accused of violating the privacy of users on WeChat and QQ (another instant messaging app developed by Tencent), as some users reported to have received spam calls and messages after download.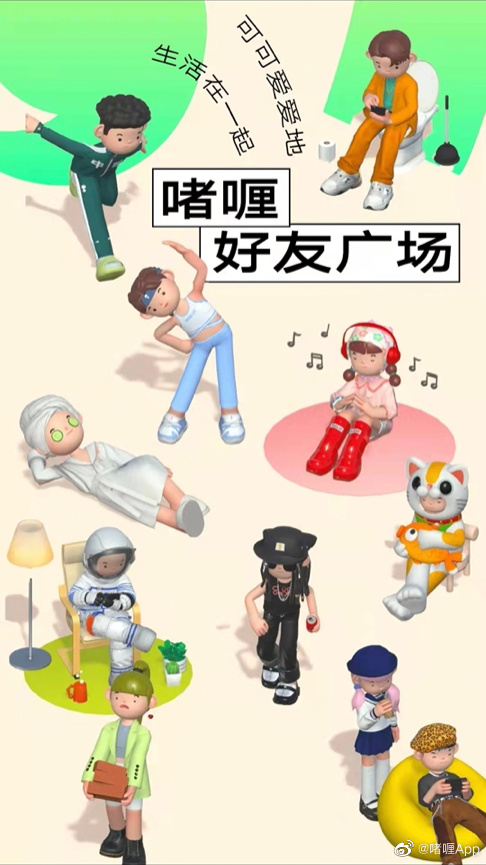 Soon after the episode, Zheli found itself embroiled in a plagiarism controversy with brands and users on Xiaohongshu (China's largest lifestyle-sharing platform) complaining that clothes and accessories for Zheli's virtual characters are copycats of their designs.
The app developer denied both accusations in a public letter, where it also claimed the platform suffered "continuous and organised attacks" including the spread of "deliberate malicious comments" and the decision was "to improve user experience". Registration of new users was suspended and it remains unclear when the app would come back.
The online buzz created by the short-lived app seems to have nerved China's tech giants who might have taken pride in leading the country's making of the Metaverse. Shortly after the release of Zheli, ByteDance (parent company of the viral video app TikTok) is reported to be testing a new Metaverse social app called Party Island (or Paiduidao in Chinese) according to MetaNews.
Tencent is also catching up with the new feature of "Super QQ Show" on QQ, providing a virtual experience like Animal Crossing, and the most recent launch of a new business unit known as Extended Reality (XR), focusing on the full-link XR ecosystem. These moves are deemed to be a further foray by Tencent into the Metaverse project.
Join our newsletter