The heart of global luxury labels Sanlitun in Beijing saw the digital art fashion flagship store curated by American luxury brand Coach powered up recently. The new opening, which is one of over 30 outlets the brand is set to bring to China's tier-one to tier-four cities this year, has been designed to showcase a combination of China's contemporary arts and international fashion design through an immersive and interactive digital in-store experience.
In partnership with Sui Jianguo, a renowned contemporary Chinese sculptor, Coach's iconic Rexy dinosaur has been refashioned into a giant sculpture dressed in red, greeting visitors at the door while smaller replicas have been installed across the store space.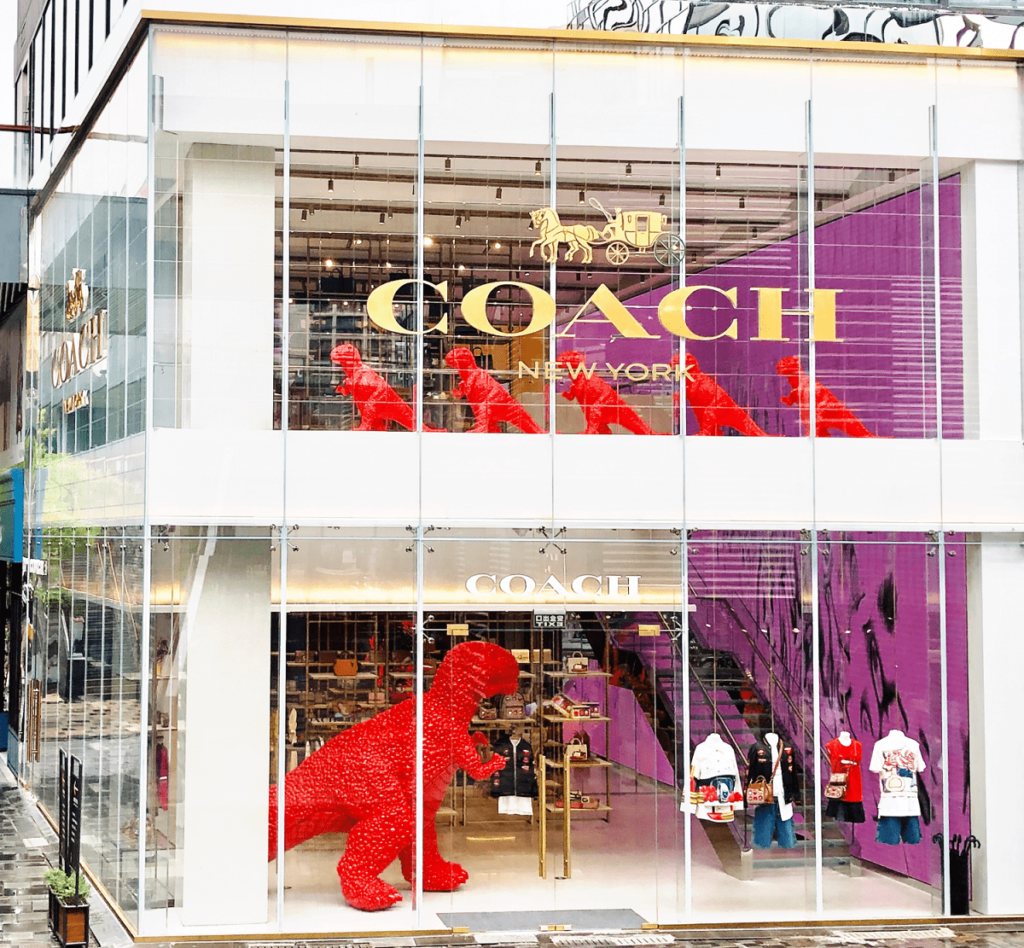 This is the second time Coach has collaborated with Sui after the brand's first fashion show in China in 2018, indicating that local talent has been playing a crucial role in bridging global brands with audiences at home through their knowledge and understanding of domestic culture and demographics.
Collections including ready-to-wear, handbags, and footwear are on display in the two-story glass building with an interactive 3D screen in the background, where customers can engage in the virtual art and digital fashion, therefore, enriching the consumer experience while delivering brand value in a more effective way.
Judy Chang, director of marketing and communications Greater China at Coach says, "by bringing this digital art fashion flagship store to Beijing Sanlitun, it is not only a bold experiment in consumer scenario innovation and building up a brand omnichannel, but also an exploration of the Chinese art and the local lifestyle."
"We want to cater to the growing consumer demand for art experience and mental consumption through art, fashion, and technology while allowing us to resonate with the local culture," Chang added.
Join our newsletter