From China's large metropolitan cities like Beijing and Shanghai to smaller remote towns, off-the-shelf 'online bars' with booze delivery services have sprung up like mushrooms in the past two months, taking China's social media by storm.
As the name suggests, 'online bars', sell alcohol online. Entrepreneurs make their own drinks at home (typically served in large, plastic bottles) and sell them on online platforms such as Wechat, Douyin, Xiaohongshu, and Meituan, and provide consumers with door-to-door delivery services. The model provides a win-win for both sellers and buyers, as sellers can save on the high cost of opening a store, and buyers on a budget can receive affordable yet freshly prepared drinks and snacks without having to step foot outside.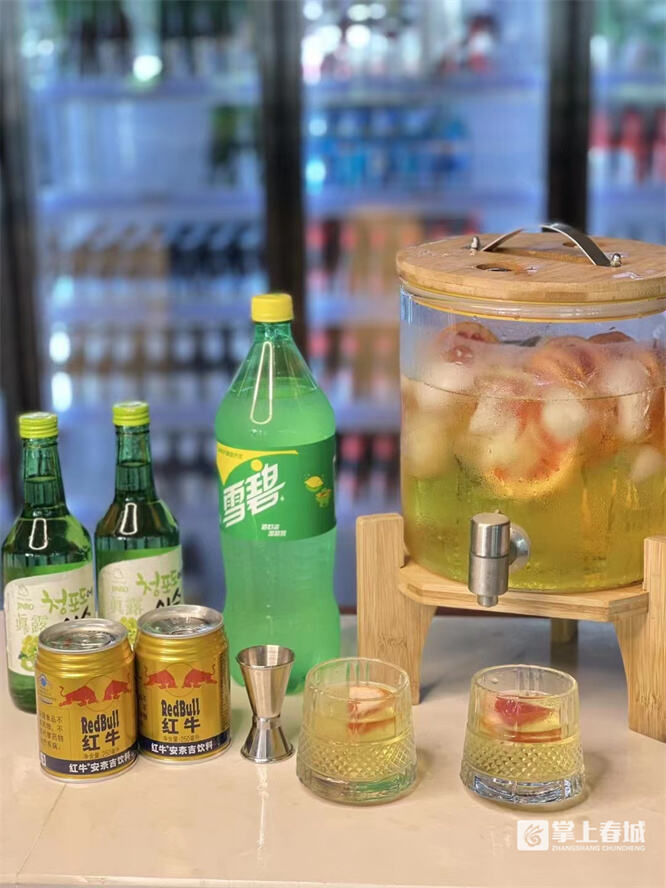 Such online services are especially popular among college students and those 25 and under who actually get more bang for their buck by purchasing online instead of going to a physical bar. In fact, where the per capita consumption of offline bars amounts to over 200 RMB, online services barely cost over 100 RMB including a set meal. Moreover, many young Chinese people have taken up the model as their own side business, with some boasting earnings of up to 80,000 RMB (11,477 USD) per month.
As for its appeal, the business sells value, service and a sense of ritual or ceremony. Not only do merchants deliver top-notch service, but they also give a sense of ritual that includes dice, playing cards and snacks, which creates the ideal party atmosphere for watching movies or chatting.
The first 'online bar' appeared at the height of the pandemic about six months ago. Then, with the arrival of the 2022 FIFA World Cup, the trend exploded on Chinese social media. Nowadays, a quick search on Xiaohongshu will easily result in nearly 10,000 related posts. Meanwhile, the subject piqued users' interest on Weibo, with the hashtags "Can online taverns really earn 80,000 a month?" and "Why are online taverns so popular?" amassing 21 million and 2 million views respectively.

According to data from China Industry Information Network, Chinese bar consumption in 2019 was mainly divided into two groups: 18-24 year-olds accounted for 57% of consumers while 25-34% year-olds accounted for 28% of consumers. As such, China's post-90s and post-95s currently hold the most potential for alcohol consumption. Meanwhile, according to Statistica, while sales revenue in pubs and bars in China remained relatively flat between 2016 and 2020 at six billion USD, the market is forecasted to grow more than two-fold to 14 billion USD by 2025.
Join our newsletter