American multinational cosmetics company Estée Lauder has rolled out a Jubensha script based on China's TV series Eternal Love which has become the most-watched television series in the world, with over 50 billion views as of August 2018.
Estée Lauder also took the chance to launch a script-themed gift set which contains their new Essence Lotion with fermented sakura.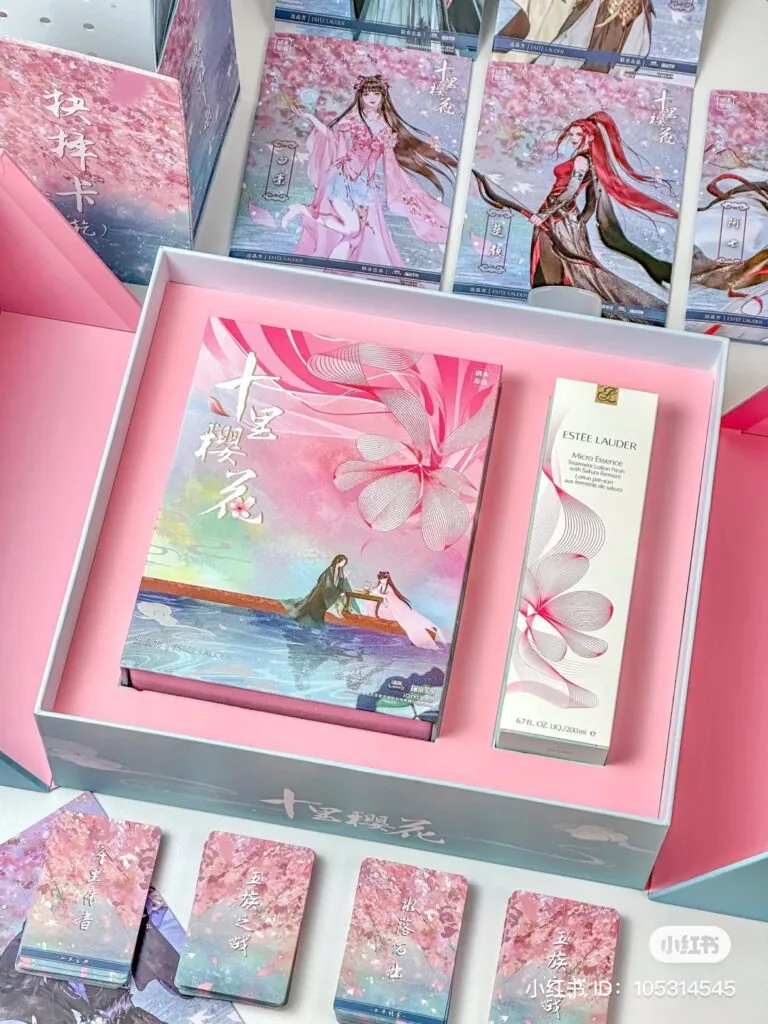 Jubensha is a mystery-like role-playing board game which emerged in 2016 and swept across the country, becoming particularly popular amongst Chinese Gen Z in 2021, and only needs a few friends, a table and a case to solve.
The script designed by Estée Lauder is based on the TV series and the plot is infused with Chinese mythology elements, and involves 6 players stepping onto a healing journey with the final goal to win the Sakura Essence Lotion which has properties to help rebuild damaged skin.
By combining the benefits of the skincare product with classic scenes favoured by audiences, Estée Lauder has successfully attracted the younger generation's attention and increased demand amongst existing ones.
Take Xiaohongshu for example, the relevant hashtag reached upwards of 1.2 million views as of 19 December with many consumers posting photos of the purchased gift set.
Given the fact that Gen Z have become the driving force of the beauty industry, many are ready to give in to their desires, go on a shopping spree, and embrace in-person interactive activities which they were desperately missing after the frustrated pandemic.
With this in mind, many luxury brands are working hard to tap into this substantial Jubensha market to promote better engagement with young people.
According to a physical Jubensha consumer insight report published by Meituan in 2021, player numbers were predicted to expand to over 9.41 million with 70% under the age of 30 and over 40% playing the murder mystery more than once a week.
The obsession rapidly turned into a substantial market in China with over 45,000 physical shops scattered across the country as of July 2021, and the industry is forecasted to hit a market value of 56.7 billion RMB ($8.13 billion) by 2023.
The game has steadily become more immersive, so instead of sitting around a table, ordinary players can wear period costumes while participating as though they are actors filming a series in a large-scale scene based on ancient China or other historical periods.
By pairing up with Eternal Love to launch the Jubensha script, this is considered an effective move by Estée Lauder to closely follow a trend and give vigour to the brand's value, further increasing their favourability amongst Gen Z.
Join our newsletter