China's domestic sexual wellness brand OSUGA is taking up a 2-month residency in Shanghai from 10 December 2022 to 5 February 2023, with the purpose of bringing female pleasure to the spotlight. During this period, various activities in line with the goal will be delivered to shoppers, such as talking about sex with mum on Christmas day.
OSUGA, which means "to make ordinary life sweeter", originated in 2015 and was designed by females to encourage vulva-owners' to explore self-love. Compared to most sex toys in the market, OSUGA's products have the appearance of an everyday item and its pleasing aesthetics successfully won the hearts of Chinese netizens.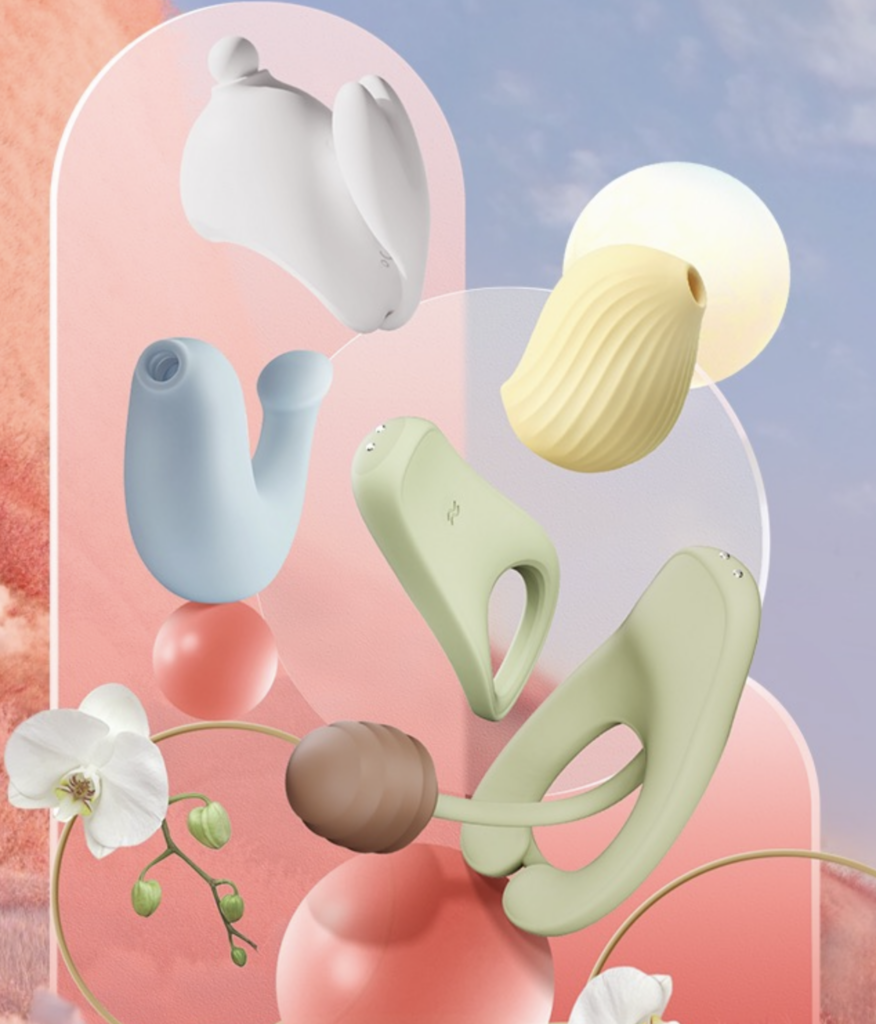 It went on to become the bestselling product amongst the sex toy category in 2020 on Tmall, China's cross-border e-commerce giant, during the Double 11 shopping festival. With its outstanding performance noticed, OSUGA completed a 250 million RMB ($35.9 million) Series A funding round in 2021.
As for the pop-up shop in Shanghai, it has a 3-metre-tall sculpture outside with sex toys placed in front of it, hoping to grab customers' attention and trigger a lively conversation about female pleasure. Inside the shop, with the breezy and fresh interiors and floor to ceiling windows, OSUGA's aim is to address personal pleasure in the public domain.
Given that subtlety is part of Chinese culture, in order to dispel consumer's concerns, considerable details can be seen everywhere inside the store. For example, private fitting rooms with informative handbooks are provided to assist with decision making about the size of sensual sleepwear, orders can be placed inside the fitting room with next day delivery service and personalised handwritten cards and gift bags without logos are also available.
According to a 2021 Women's Health in China report released by CBNData, in the online sex toy consumption market, the proportion of female consumption accounted for nearly 40%, and is increasing day by day with a higher growth rate than that of men. The uprising of the female sex toy market is driven by the wake of self-discovery and self-love awareness amongst Chinese women.
Apart from the above, the sexual accessories market in China has enormous potential and most adult products were sold online. In 2020 there were over 900 million sexually active people in China and these figures are probably even bigger today.
In 2021, the market size of the adult product sector in China amounted to 161 billion RMB ($23.1 billion). Over 63% of the sex toys sales came from young adults aged under 35, mainly driven by female and millennial consumers.
OSUGA understands that the post-90s generation characterises themselves with a stronger sense of individualism and prioritisation of one's needs. By normalising conversations around sex and empowering women to pursue body freedom, the brand believes that China's youngest generations are set to transform the country's market and society change soon.
Join our newsletter