In its latest summer campaign, the Chinese food delivery giant Meituan has teamed up with multinational coffee house Tim Hortons to roll out co-branded products that target sports lovers across the nation.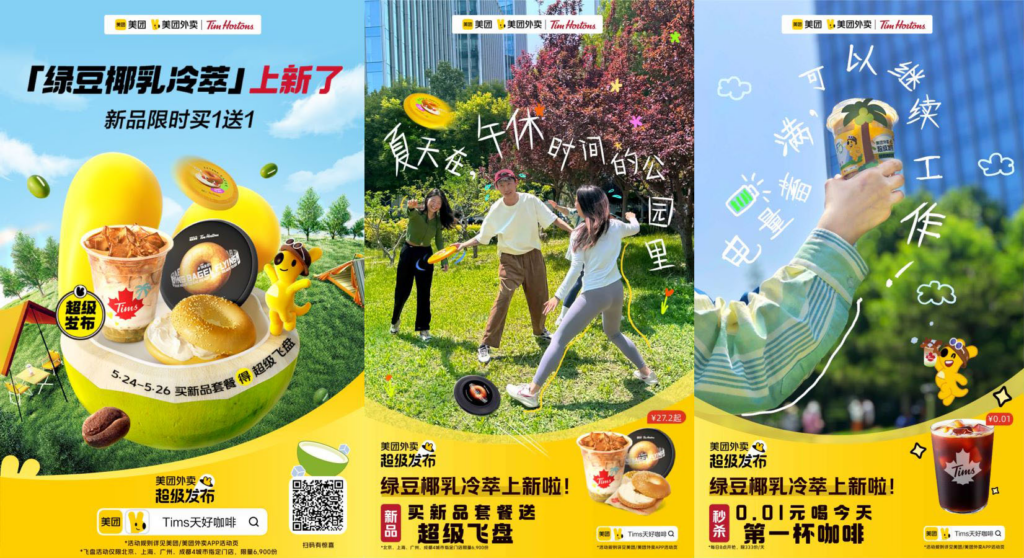 As part of this partnership, the two brands have not only launched a refreshing coconut cold-brew coffee but also created a limited-edition "Flying Bagel" frisbee. Available in two vibrant colours, this unique frisbee replicates the iconic shape of Tim Hortons' classic bagel. Players can now witness the bagel soar through the air and strive to catch it during gameplay, adding an extra element of excitement and entertainment to their outdoor activities.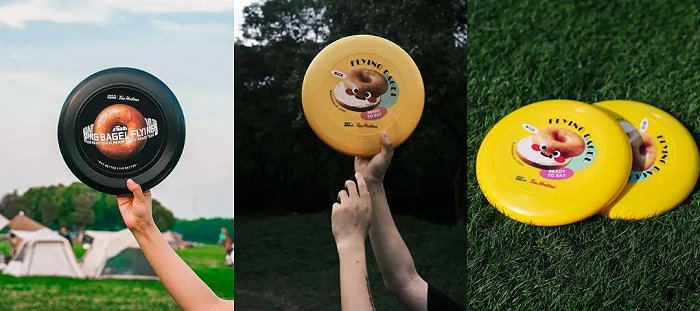 The timing of this campaign could not be more perfect, as China experiences a surge in summer sports trends. In 2022, ultimate frisbee, among other sports like surf skating and cycling, gained immense popularity across the nation, serving as both a trendy sport and a fashion statement. In fact, ultimate frisbee managed to amass more than 42 million views on Xiaohongshu. Influencers on popular social media platforms like Weibo and Xiaohongshu played a crucial role in propelling its fame, leading to the emergence of various activewear and wellness brands launching frisbee-themed clothing and products.
To further promote the campaign, Meituan has implemented an online prize drawing to give away free co-branded products while encouraging user participation. Residents located in four designated cities across the country who order takeout through Meituan can look forward to receiving a complimentary frisbee with their meal.
All in all, this exciting collaboration between Meituan and Tim Hortons not only adds a fun twist to the takeout experience but also embraces the spirit of outdoor sports.
Join our newsletter