Good old-fashioned cycling is currently enjoying a renaissance in cities across China, and it is quickly catching on as a new lifestyle trend among younger generations.
China was once known as the "Kingdom of Bicycles" in the 1980s and early 1990s, however, its pedal power fell from grace in the mid-1990s, when the rise of urbanisation and cars rendered bikes as an "inferior" mode of transport.
Since then, cycling has made a comeback in the past few years, however it has taken off at even greater speed in the wake of the pandemic. The sport combines exercise with being outdoors, both of which Chinese people care about now more than ever. It also reflects Chinese people's rising income levels and living standards as they pursue healthier lifestyles.
Compared to other outdoor trends currently in vogue such as ultimate frisbee and camping, cycling has a higher barrier to entry in terms of affordability. This, however, does not deter passionate cyclists and hobbyists who are willing to splurge on premium bikes, gear and accessories. Serious bike enthusiasts have even gone as far as spending 70,000 to 100,000 RMB ($10,368.37 to $14,811.96) on a bike alone.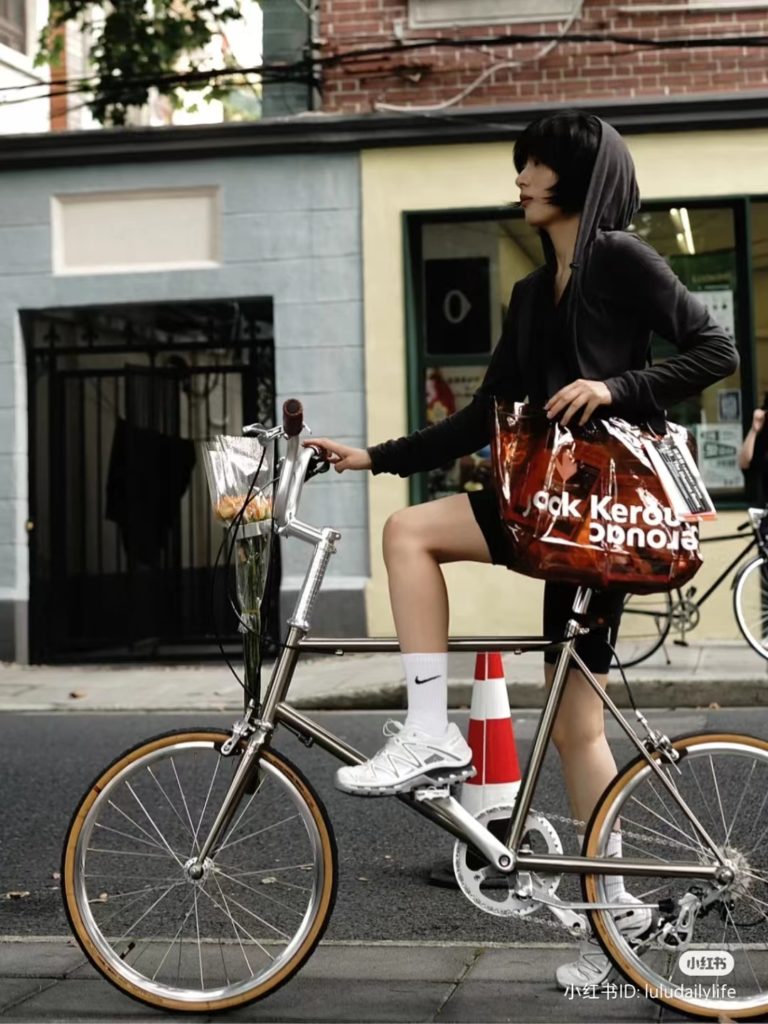 Bike-related sales soared shortly after stringent lockdowns were lifted in covid-stricken cities. In fact, statistics from the 520 promotion period show that Taobao bicycle sales increased by more than 50%. In addition, JD.com's 618 data shows that pre-sale orders for cycling categories increased by 240% year on year, with the most popular purchases being bicycles and road bikes. Of these consumers, approximately 77% account for young adults aged 18 to 40 who make up the main audience in the cycling industry.
The outdoor trend is also taking social media by storm. On the lifestyle content platform Xiaohongshu, searches made by Shanghai users related to cycling increased by about 60% just one week after the city reopened. So far, the hashtag "cycling" on Xiaohongshu has amassed a staggering 22 million views (increasing 230.8% year on year), while Weibo has garnered more than 5 million views. The range of content and influencers featured on both apps shows that not only sportswear brands can get in on the trend, but also high-end fashion, nutrition and beauty-related brands.
Overall, fancy bikes and accessories have become part of the summer "must haves" for millennials and Gen Z in 2022. This newfound fad on wheels presents an opportunity for a range of brands from fashion to nutrition to ride the two-wheeler wave.
Join our newsletter