After Frisbee took Tier-1 cities by storm last summer, pickleball may be about to take its place as the hottest sport on Chinese social media.
Lifestyle-sharing app Xiaohongshu has seen an influx of Pickleball related posts since April, with total views for #pickleball climbing up to 2.5 million as of May 31. Sports and fashion influencers have been clambering to snap pictures at the pickleball court in carefully curated athleisure looks, pickleball racket in hand.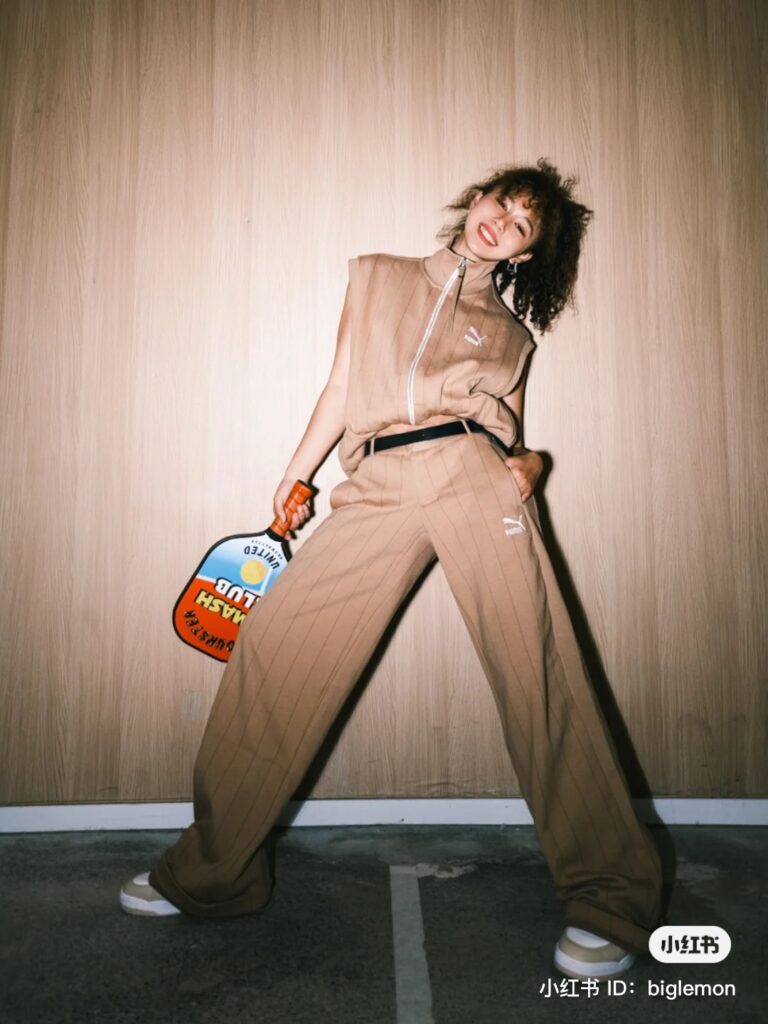 The sport has long been a cult-favourite among China's racket sports lovers but is only hitting the mainstream now. Its appeal is simple – it's got all the satisfaction of tennis but with a lower barrier to entry. This makes it the perfect 2023 sport for middle-class sports aficionados who are out of practice since lockdown, as well as being accessible for newbies looking to join in the fun.
Pickleball fever has evolved as an extension of the urbancore aesthetic currently dominating Xiaohongshu's fashion tab. As a laid-back, sporty aesthetic, urbancore blends the outdoorsy grunge of 2022's gorpcore with the nostalgia chic of American Retrocore. A casual pickleball session is easily incorporated into this, with traditional feminine tennis outfits or more modern androgynous looks worn for the sport all fitting into the functionality of urbancore.
Since pickleball is not a professional sport on the same level as tennis or badminton in China, the pickleball racket works as an accessory to complete these looks, adding a fun rather than serious touch.  This plays into the subtle narrative behind urbancore, which is that the wearer of the look is ready for anything, hopping seamlessly between activities in the city.
Whether the craze will go beyond a passing fad on Xiaohongshu to become 2023's summer activity remains to be seen. Even if it does become this year's sport, it may well suffer the same fate as Ultimate Frisbee, which quickly gained traction on social media in summer 2022 only to return to its original status as a niche sport not long later.
Join our newsletter