McDonald's, the American fast-food chain, has activated a new feature known as "Maimai Night Market" on its platform in China, in an attempt to gain a slice of the country's "Night Economy". Having gone live on 11 May, the "night mode" is now accessible through McDonald's app and the brand's WeChat mini program.
The late-hour special menu consists of new localised offers including a small lotus burger and seasoned chicken ribs, as well as its existing star dish of green peppercorn chicken, which can be added to its traditional meal sets for a price between 18 to 59 RMB ($2.68 and $8.78).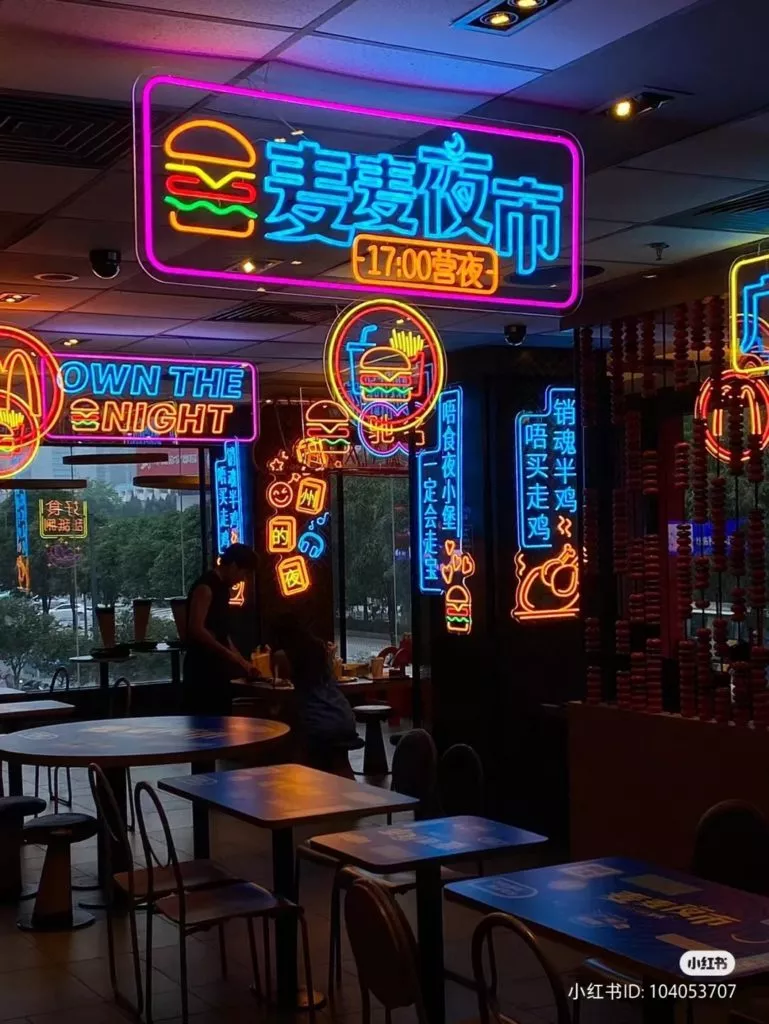 While night specials can be ordered from 2.30 PM, full contactless services including in-store pick-up and delivery are available from 5 PM every day, when offline shops and designated online market pages will also be switched to night mode, creating an immersive user experience for night-hour foodies.
It is understood that the night special service is another step made by McDonald's China "in response to the Chinese government's call to encourage consumption", as said Xu Cong, chief marketing executive at McDonald's China following its introduction of the breakfast and daytime main meal series.
"We aim to cater to the diverse demands of not just tastes but also the needs of social sharing amongst Chinese consumers through the combination of Western and Chinese food," Xu continued, "In the meantime, through this new platform, we can also expand the dining period and scenario by leveraging the 'Night Economy', and therefore, speeding up the nation's recovery of consumption through a new consumption model."   
China's "Night Economy" is reported to have reached a market scale of 30 trillion RMB ($4.47 trillion) in 2020, making up 60% of the country's total retail sales, and is set to hit 40 trillion RMB ($5.95 trillion) by the end of 2022. This demonstrates the crucial role it plays in driving the country's overall economy and shows the potential that market players can tap into. The launch of the night market would naturally help McDonald's to unleash that possibility and expand its foothold in China through its innovations, pleasing local's taste buds.
Join our newsletter