The French luxury fashion house Lanvin has brought one of its online flagship stores to China's largest lifestyle sharing platform Xiaohongshu. Lanvin joins several other fashion brands who have beefed up the layout of content and interest-oriented e-commerce as China's commitment to a zero-COVID policy continues to paralyse the function of economic powerhouses including Shanghai and Beijing, which also sees the operation of one of the world's biggest extravagant consumption hubs SKP put on hold amidst the local COVID outbreak.
The move is particularly significant as it means Lanvin becomes the first luxury player to leverage Xiaohongshu's social commerce landscape, bringing its offerings including ready-to-wear for both children and adults, handbags, shoes, and accessories to the platform's 200 million+ monthly active users, the majority (72%) of whom are Gen Z dwelling in China's first-and-second-tier cities.  
Following the opening on 19 April, the brand soon made waves in the new marketspace through a special live streaming event dedicated to the just concluded Mother's Day on 8 May. The brand saw online sales surpass the one-million-Yuan ($148,844) threshold just 15 minutes into the event which was joined by one of Xiaohongshu's top KOLs Akiiiko, with family members including her mother present in the background.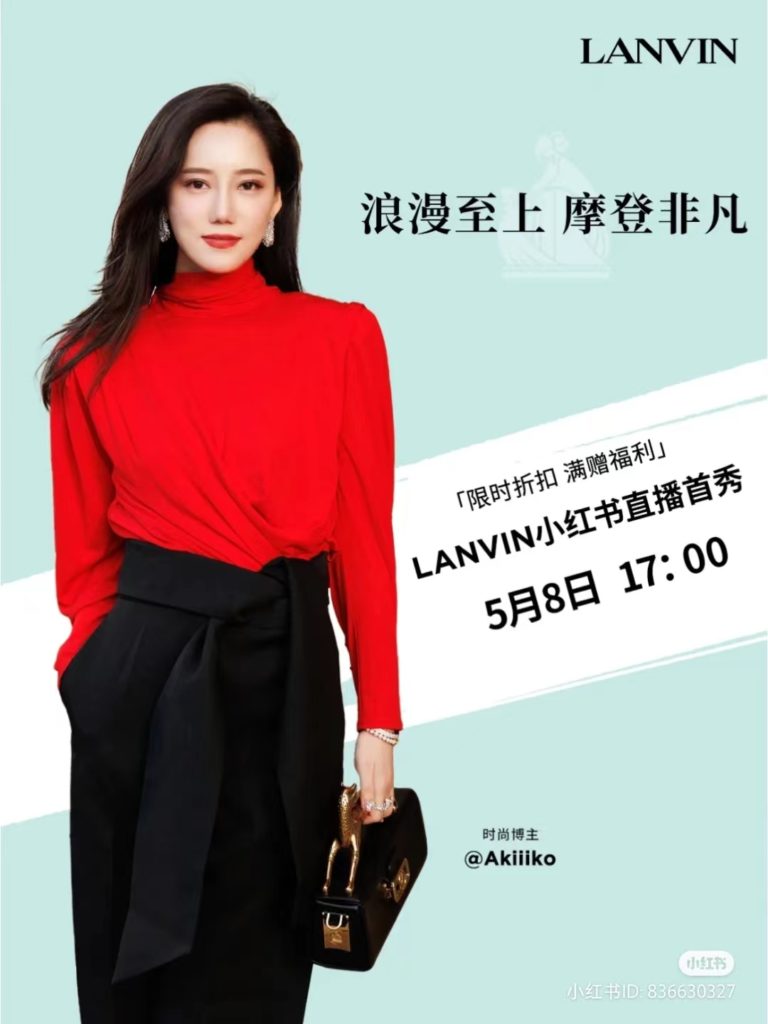 Hundreds of Lanvin's new releases from its Spring Summer collection were promoted by the fashion blogger who has over 680,000 fans, with discounts ranging from 50% to 90%. Products under the theme of Mother's Day unsurprisingly were the most sought after and were sold out within 30 minutes, showing the importance of not only tapping into the special event but also creating a compatible ambiance to be able to fully leverage a live streaming session.
In addition to the brand's efforts, Xiaohongshu's own ecosystem is also believed to have contributed to Lanvin's instant sales hit. Unlike traditional e-commerce platforms, customised high-end clothes, luxury accessories and stylish footwear, which are Lanvin's specialities are particularly popular on this platform as it acts as an indicator of fashion trends for China's young consumers. Therefore, the new online storefront has been a shrewd step taken by Lanvin to ramp up its digital presence and gain further steam in China's e-commerce industry.
Join our newsletter