The American fast-food giant has taken a stride in its sustainability endeavour by launching a Regenerative Agriculture Scheme in the brand's second-largest market China, as per the Chinese Securities News on 24 March. The project will be joined by nine of McDonald's suppliers, including Tyson Foods, Cargill, Sunner Group, Simplot, McCain Foods, Lamb Weston, Bimbo China, McCormick & Company, and Jinxian Foods.
The move is part of McDonald's wider climate action where the corporation pledged to achieve net zero emissions by 2050. It also marks the activation of the first phase of its climate ambition, which is set to run from 2023 to 2028 where efforts will be concentrated on four aspects, including the education and advocacy of the concept of agroecology, pushing the upgrade of sustainable farming practices in China, facilitating the future building and localisation of regenerative agriculture while also accelerating the establishment of a cooperative and viable agricultural ecosystem.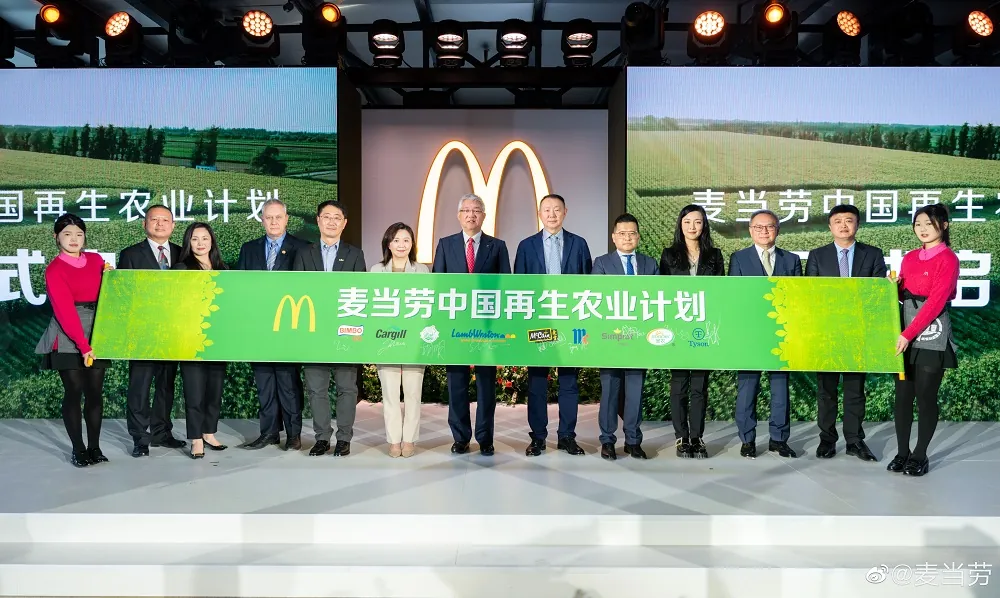 In the meantime, the brand is also keen to build a closer relationship with local farmers, which is in response to the Chinese government's call to "advance rural revitalisation", where promoting the development of green agriculture is at the top of the agenda.
A total of 10 trial farms for regenerative agriculture are expected to be built in the following five years, which include the major ingredients used by McDonald's China. This is coupled with long-term training on sustainable farming for over 2,000 core administrative staff in relevant fields, which is also expected to benefit more than 20,000 farmers.
By exercising its environmental commitment, the fast-food brand also has a chance to win some brownie points from the savvy generations of Gen Z and Millennials in China who are more environmentally aware. It was found that nearly 40% of the young cohorts of consumers endorse consumption and a lifestyle that is environmentally friendly since the introduction of China's dual carbon goals, including reaching peak carbon emissions before 2030, and achieving carbon neutrality by 2060, according to the report by the Chinese industry research institute Yi Ou.
As such, McDonald's China has decided to take it one step further by expanding the impact of its initiative amongst the target audience and providing a series of online and offline experiential activities from 27 March, such as encouraging consumers to watch introductory videos about regenerative farming through the brand's Chinese mobile app and mini program embedded on WeChat. Users also have the opportunity to earn vouchers that can be redeemed for chips made from organic potatoes.
With a regenerative agriculture family book reading event to be held in April, where over 2,000 families across the country are expected to be invited, this furthers the brand's voice in environmental advocacy while also allowing them to build a cemented relationship with the younger generations.
Join our newsletter