Following more than 500 days of preparation and construction, fast-food chain McDonald's China launched its first-ever zero carbon restaurant on September 20.
Located in Beijing's Shougang Park, the franchise was designed and built in accordance with LEED (Leadership in Energy and Environmental Design) zero-carbon emission and zero energy standards. The site is powered by solar panels that stretch over 2,000 square metres. Constructed head to toe out of eco-friendly materials, the Beijing branch promises to remove as much carbon dioxide from the atmosphere as it emits, from construction to demolition.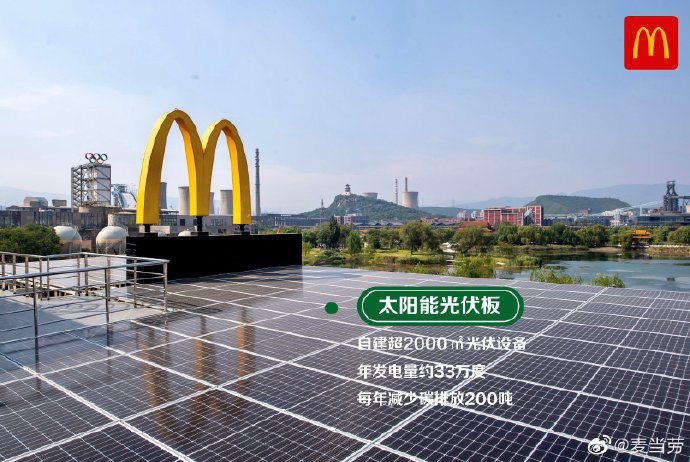 On a national level, McDonald's China aims to promote green activities that allow consumers to enjoy a low carbon lifestyle. Such activities include changing sealing stickers to green as well as distributing coupons for its Filet-O-Fish, which uses 100% Marine Stewardship Council certified codfish. From September 20 to October 4, the fast food chain will additionally collaborate with Amap to provide a free cup of coca cola to customers who use the navigation app to arrive at McDonald's by bike or on foot.
So far, McDonald's has opened more than 1,300 eco-friendly restaurants globally in the past four years, from "green restaurants" to "zero carbon restaurants". For McDonald's China, the construction of eco-friendly restaurants is a stepping stone towards China's national goal of achieving net zero carbon emission in the country by 2050.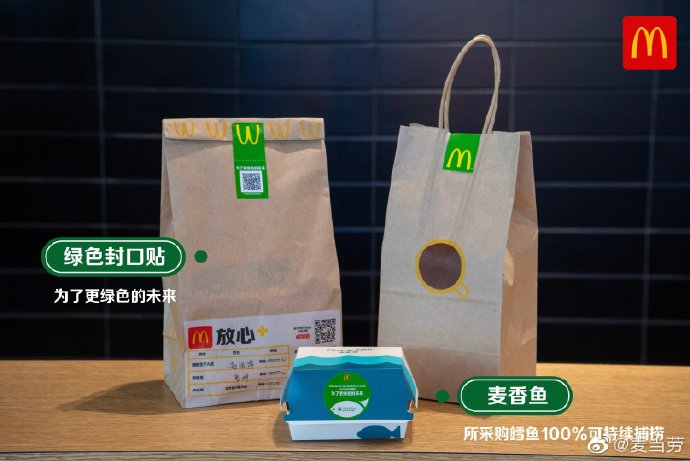 McDonald's is not the only fast food chain to create a net-zero restaurant in China, however. In April 2022, competitor KFC launched its first two Green Pioneer Stores in Hangzhou and Beijing. Much like McDonald's net zero restaurants, the KFC green store harnesses solar power (in their case from solar panels placed on its outdoor umbrellas) to generate electricity for night-time lightning, and uses environmentally friendly materials to construct its store from floor to ceiling.
Overall, the McDonald's Shougang Park restaurant serves as a milestone on their journey to net zero carbon emission. As it powers up on renewable energy, McDonald's hopes to drive business growth and create a brighter and greener future for generations to come.
Join our newsletter