Macau is currently gearing up for its inaugural international queer film festival. To be held from February 3 to 12 at the Emperor Cinemas in Lisboeta Macau, the inaugural Macao International Queer Film Festival (MIQFF) will screen a total of 17 international and local films.
Aptly named "Let's Get Beautiful Together Queen!", the title of the theme just so happens to share the same acronym as 'LGBTQ'. On January 20, the festival organised a surprise film screening of a Chinese short film entitled "Will You Look At Me" which will be screened again during the festival on February 8. According to the festival's social media, the Chinese short film about a queer person and their mother is a 2022 Short Film Golden Palm winner of the Cannes Film Festival.
Apart from the film screenings, a podcast was also launched to discuss queer culture in depth and increase awareness of the community. In addition, the festival also launched exclusive merchandise available for purchase on its website, from tote bags to lighters and stickers.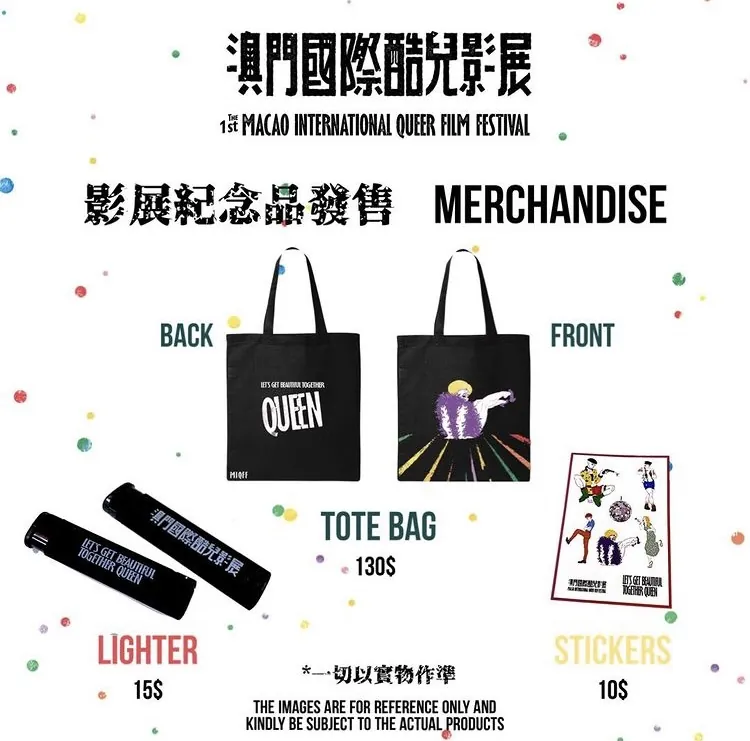 The organisers of the event aim to help connect society with its films and hopefully create a greater understanding of the community that could help fight against discrimination.  "Queers have stories to tell, different ones. It […] needs to be told and heard. Stories help us to understand each other, and cinema visualizes stories," stated the festival's introduction on its website.
Although China has heightened its censorship of LGBTQ references in foreign movies in recent years, domestic filmmakers continue to create queer-themed movies. Unable to secure screenings in theatres, their work is often shown at local and global film festivals. A pioneer of this movement is the longstanding Beijing Queer Film Festival. Founded in 2001 and still running, the festival name has been rebranded as Love Queer Cinema Week (爱酷电影周 Ài kù diànyǐng zhōu).

By focusing on independent queer film screenings and cultural exchange activities, such film festivals hope to expand public discussions on sexuality and gender by giving a platform to diverse LGBTQ+ voices from China and beyond.
Join our newsletter