Created within its Swiss manufacturer La Fabrique du Temps, Louis Vuitton has released its latest watchmaking creation Tambour Opera Automata watch, whose aesthetic pays homage to the art of Bian Lian (变脸, or face-changing) from China's traditional Sichuan Opera.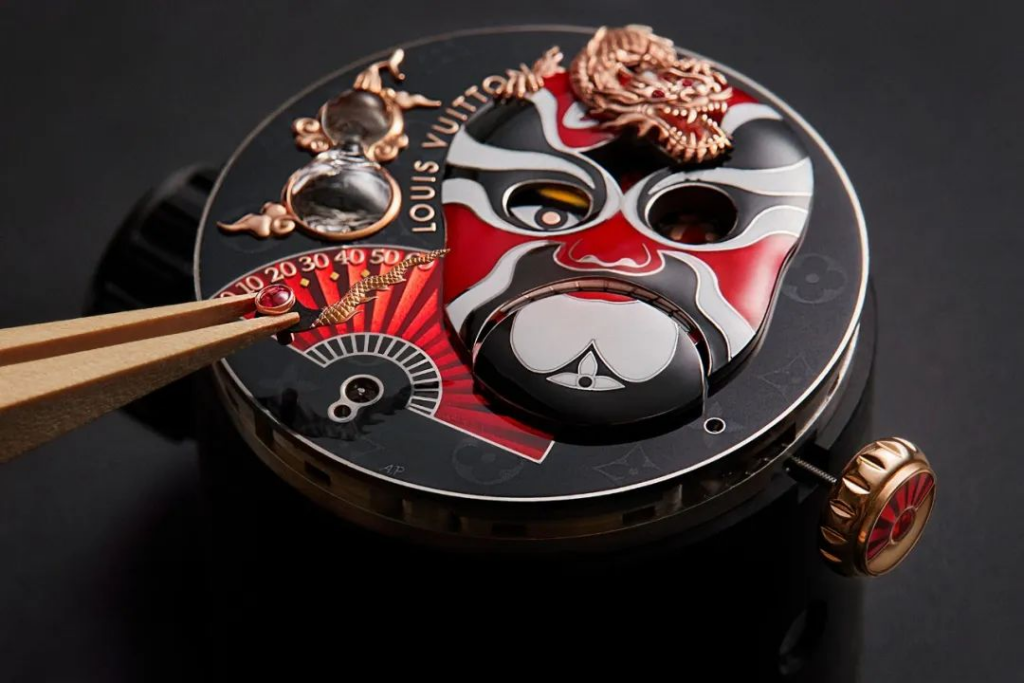 The luxurious timepiece, priced at 460,000 USD, took approximately two years to craft. The watch face displays a wide range of lucky symbols in China, from clouds to a calabash gourd that is believed to protect people from evil.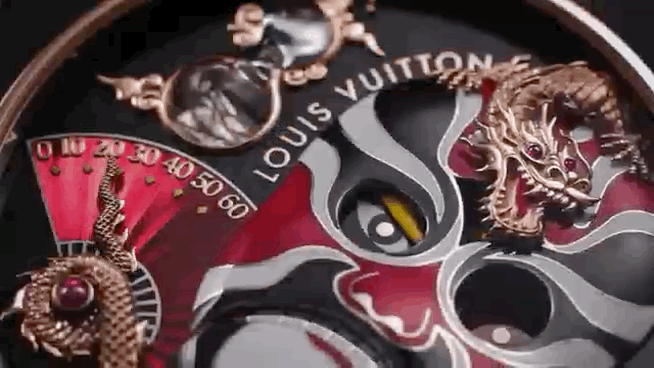 On the dial of the watch is a tricolour mask typically seen in Sichuan Opera with rose gold dragons adorning it. The mask comes alive when the pusher is activated, creating a beautiful artistic animation that recreates a series of mask changes in a 16-second sequence, expressing a range of emotions that finishes with the right eye retracting to Louis Vuitton's emblematic flower. Meanwhile, the fan on the bottom left corner indicates the minutes while the hours are indicated via a window that is revealed on the forehead of the traditional Chinese Sichuan Bian Lian Opera-style mask.
"We wanted the Tambour Opera Automata to reflect the striking aesthetics and expressive movements of Bian Lian," stated Michel Navas, a master watchmaker and co-founder of Genève-based la Fabrique du Temps Louis Vuitton. "This extremely challenging art remains a secret, just as automation mechanisms require perfect knowledge of traditional watchmaking skills."
At present, China's watch market is on the rise. In fact, according to Hurun's Chinese Luxury Consumer Survey, an estimated 49% of high-net-worth individuals collect luxury watches, up 23% from the previous year. Moreover, the consumption of high-end watches surged by 30% from 2020 to 2021.
Given its recent entry into the high-end watch market, the French fashion house's opera-inspired watch serves as a bold design aiming to win over the Chinese market. By incorporating this theme into the watch, Louis Vuitton has created a product that resonates with Chinese consumers and their cultural identity.
Join our newsletter