The video-sharing platform Kuaishou recently launched a new app Pu Ji (噗叽), embracing fashion, music, arts and ACG (Animation, Comics, and Games) content and aimed at creating a trendy lifestyle community for Gen Z.
Users are encouraged to share high-quality pictures and long-form videos related to their daily lives or interests, marking a different strategy from its parent app Kuaishou – a platform that initially gained traction mostly through low-end, short-form funny videos.
The layout of Pu Ji bears a strong resemblance to the lifestyle-sharing platform Xiaohongshu, which has already gained huge popularity nationwide. According to public reports at the beginning of 2023, Xiaohongshu had reached MAU (monthly active users) making it a formidable competitor for Pu Ji in the social media market space. More importantly, do young Chinese people really need another "Xiaohongshu"?
The answer is unclear as of now, but it is no secret that Kuaishou is eyeing a bigger share of the youth market in China. With the short video sector becoming increasingly competitive and saturated, businesses must explore new avenues for growth. Long-form, in-depth video platforms for Gen-Z appear to be the newest goldmine.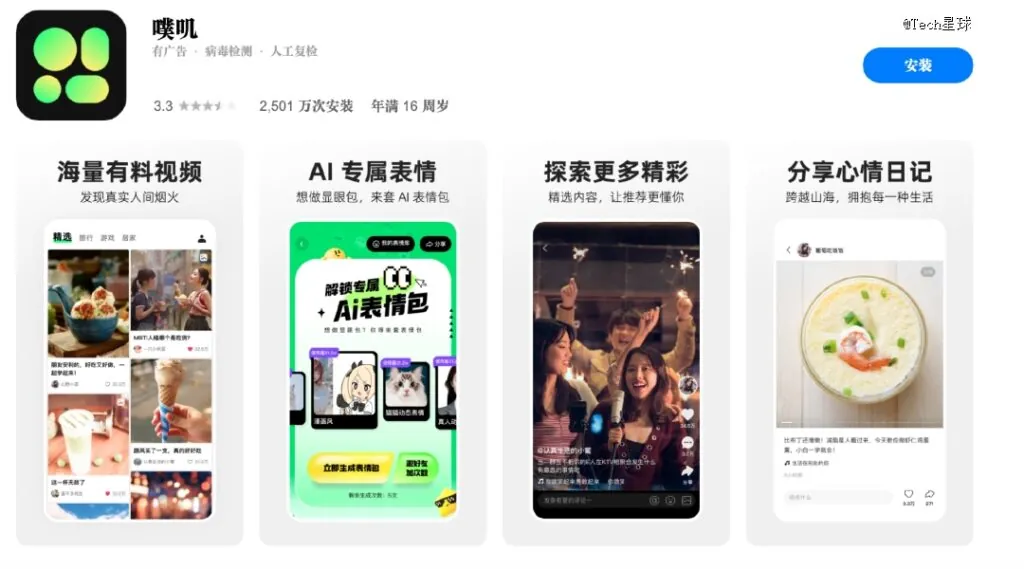 However, Kuaishou is not alone in this endeavour. Months ago, another video-sharing platform Douyin released a new app Qing Tao (青桃) , which was later renamed Douyin Selection (抖音精选), as a counterpart to Bilibili (a website focusing on long-form videos, popular amongst young Chinese). Meanwhile, WeChat Official Accounts also updated its picture and text function, with a layout that resembles Xiaohongshu. This resemblance even earned WeChat a new nickname, "little green book", in a mocking comparison with Xiaohongshu.
For both Pu Ji and Qing Tao, it will be an arduous battle to make headway against the current giants in the field. However, up-and-coming social media platforms always come with new opportunities for influencers. Pu Ji may be able to attract those who haven't made it big on fashion-focussed Xiaohongshu, allowing them to find their voice among a new audience and a new ecosystem.
Join our newsletter