On September 26, renowned Chinese designer brand Alexander Wang introduced its inaugural fashion retrospective exhibition "Edge: Exploring the World of Alexander Wang" at Beijing's bustling Taikoo Li Sanlitun. This exhibit offers fashion enthusiasts an in-depth look into the brand's transformative journey over the years.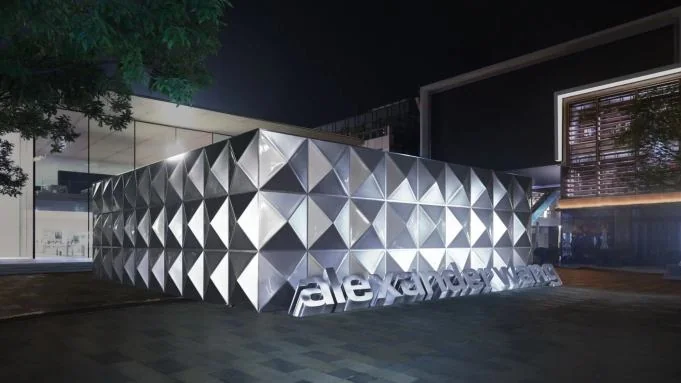 Strategically located in the South Courtyard of Taikoo Li's southern district, the meticulously curated exhibition will remain open to the public from September 27 to October 25, 2023. This location is just a stone's throw away from Alexander Wang's newly renovated flagship store, enhancing the brand experience for visitors and shoppers alike.
Highlighting the brand's significant milestones, Alexander Wang (Wang Daren), the brand's founder and chief designer, graced the opening event. He detailed the brand's evolution and pivotal transitions, offering attendees a unique perspective on its story. The event was further amplified by the presence of notable figures, including rappers VaVa and Vinida.
Reflecting on the brand's growth trajectory, last September's minority equity investment from China's Challenger Venture and the Yagor Group seems to have fueled Alexander Wang's rapid ascension in the Chinese market. This strategic move is evident in their expansion efforts, with the opening of seven new stores in key Chinese cities within just a year, taking their total store count to 19 in mainland China.
Overall, Alexander Wang's success story underscores the power of strategic partnerships and investments in today's competitive fashion landscape. For businesses looking to thrive, especially in vast markets like China, leveraging local expertise, continuous brand engagement, and establishing a solid physical presence can pave the way for sustained growth and brand loyalty.
Join our newsletter