Qing Tao (or Green Peach in English), an app for medium-to-long form video content has quietly gone live in the App Store on 20 March. The brand-new platform is reported to be a product of the Chinese viral short video app Douyin (Chinese TikTok), according to the Chinese technology media outlet IT Home.
With the tagline "To See Your Passion", Qing Tao boasts about being a platform for "interests and knowledge" for the young generations, with content including digital technology, science education, and trendy sports as well as culture and arts. Meanwhile, users can also discover other content such as freestyle talks around cutting-edge technologies, new products evaluation, and Chinese and foreign cultural stories.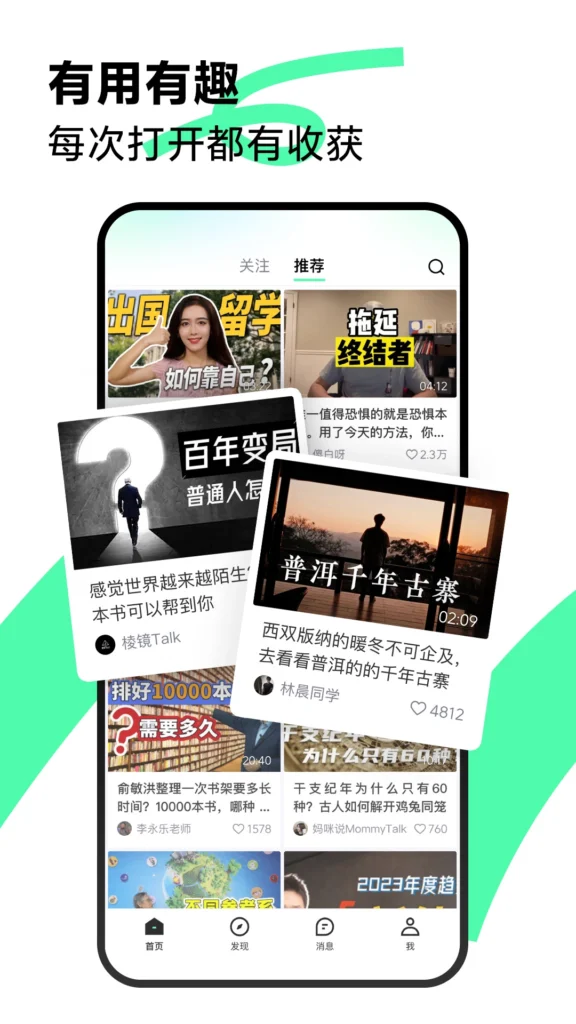 Bearing a strong resemblance to Bilibili, China's YouTube-like video streaming platform, Qing Tao's launch is regarded as a step by Douyin in wanting to go toe to toe with the existing expert in medium-to-long form video content.
Apart from disabling features such as sending likes, comments, and sharing with just one click and Danmu (or 'Screen Bullet', which allows real-time comments from viewers to fly across the screen like bullets), which are unique aspects by Bilibili to encourage online engagement from its ACG (anime, comics, and games) lovers, Qing Tao also excludes ads in a bid to further improve the watching experience, therefore, drawing in more users to land in the new video space.
The move once again shows the fierce rivalry in China's video-sharing landscape. China's short video users are reported to have hit one billion as of last December. While being a lucrative market, the space is also highly saturated, leaving little space for tech companies to continue to grow and pushing existing players to look at the longer-form video sector. Prior to Qing Tao, Douyin teamed up with its sibling, Xigua Video to introduce the "Medium Video Partners Scheme" in 2021, showing its continuous efforts in exploring the new territory.
The app's launch also signals the importance of educational content in generating breakthroughs in the video-sharing battle. The platform saw over 16 billion searches for knowledge-related topics between January and October 2022.
This is coupled with a growth of 35.4% in knowledge-sharing content while the number of creators with a beat in educational content that have more than 10,000 followers had hit 500,000 by the end of October 2022 – a year-on-year increase of 69.6% – and the number of monthly live sessions hosted by these creators went up by 72.7%. By creating a space dedicated to this valued content, Douyin has a chance to grab a slice of the medium-to-long form video market and pull off further growth.
Join our newsletter