In honour of China's International Women's Festival, L'Oréal Paris has premiered a short film "By Your Side" to put a spotlight on the pressing issue of sexual harassment. Featuring the brand spokesperson, Xin Zhilei, the cinematic piece underscores the principle that "no harassment is trivial", seeking to engage audiences in meaningful dialogue through the medium of film.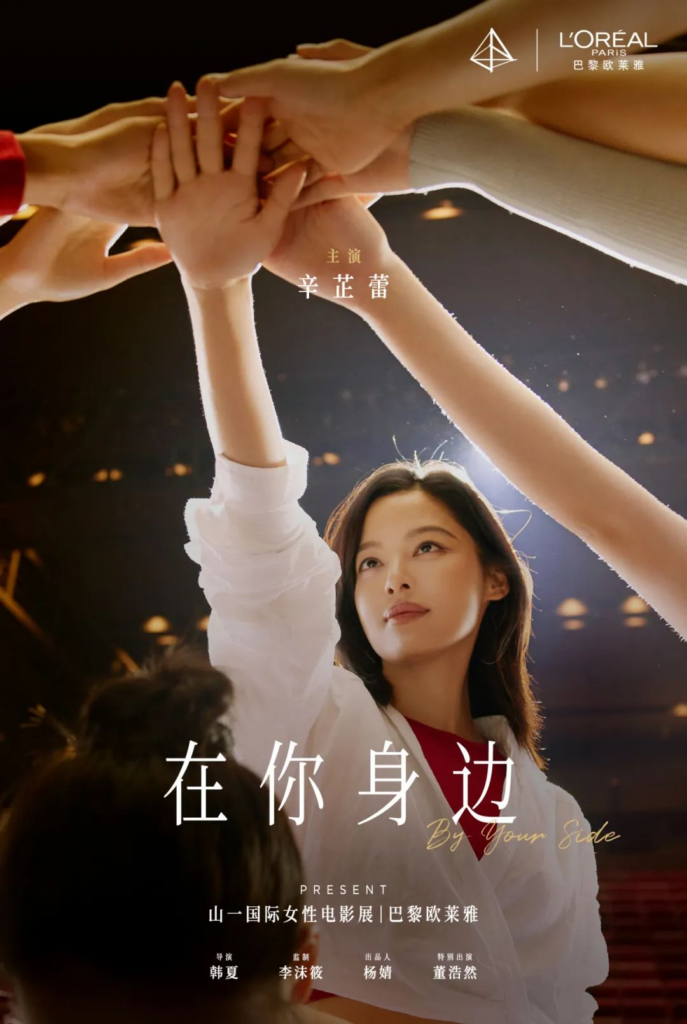 "By Your Side" paints a vivid picture of potential workplace harassment scenarios faced by women. From deliberate physical contact to unsolicited comments on the streets, it highlights the subtle yet undeniable manifestations of sexual harassment. Xin Zhilei's character, Leila, becomes the focal point, observing these incidents in daily life and demonstrating the appropriate responses to them.
Complementing the on-screen initiative, L'Oréal Paris conducted offline events in partnership with the festival, including a film screening and a roundtable discussion. The core creative team was also invited to shed light on the film's inception and its underlying message. To enrich the discussion, several female influencers were involved, offering various perspectives on sexual harassment and emphasising the importance of solidarity among women.
This collaboration follows the strategic partnership established earlier this year between L'Oréal Paris and the film festival. The two have actively championed female creators through various initiatives, ranging from mentorship programs for female directors to cultural exhibitions. Moreover, L'Oréal Paris has introduced the "She Protects 36 Strategies" project this year, further advocating for the importance of addressing every instance of harassment.
All in all, the collaborative film between L'Oréal Paris and Shan Yi underscores the significant role businesses can play in addressing societal issues. By leveraging their platforms and resources, corporations have the potential to drive meaningful conversations and effect change.
Join our newsletter