For its 2024 Optical Collection, South Korean eyewear label Gentle Monster launched a campaign called "Gentle High School". The concept school website incorporates an AI-powered photo generator that converts user-uploaded selfies into Y2K-style student ID pictures. With user-inputted names, an ID is issued to each user.
The AI interactive function is available in various regions including China. Judging from #gentlemonster gaining over 120 million views on Xiaohongshu, the student ID generator was an instant hit. There have also been reports of the Chinese website for Gentle Monster crashing due to the sheer volume of visits. Also, more advanced users on Xiaohongshu have added another layer to the trend by running the generated image through a retro camera filter to get a more early-2000s look.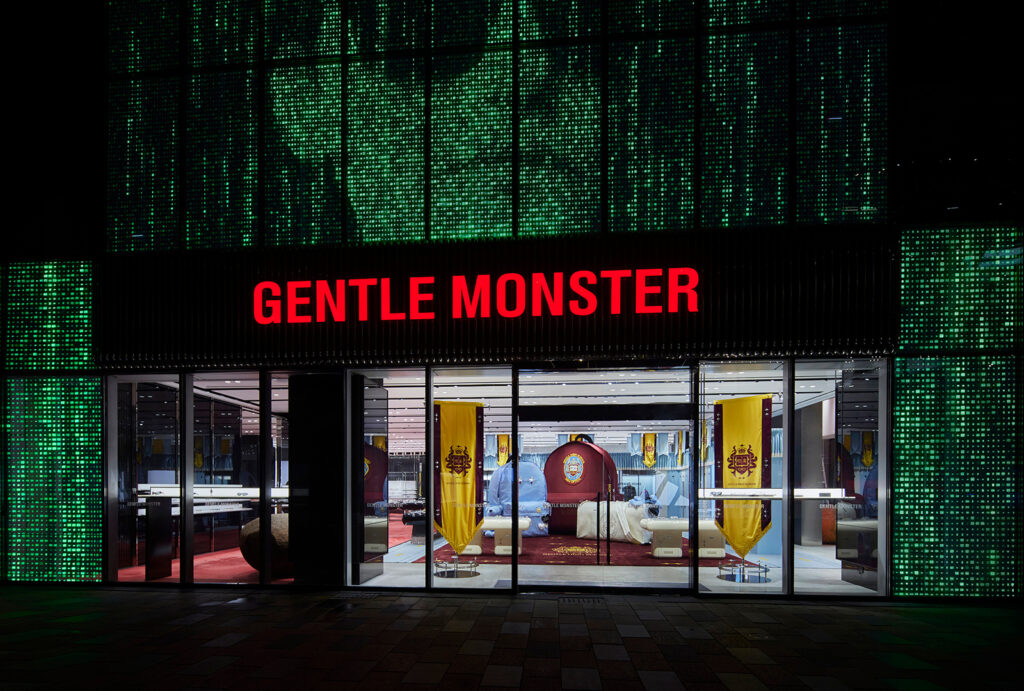 The comprehensive campaign includes a greeting message from headmaster Shinichi Osawa, played by the Japanese musician himself. Gentle Monster also shared videos featuring Osawa and Japanese actress Nana Komatsu, who plays a student, in martial arts and robotics classes. At the same time, two pop-up concept spaces were unveiled in Beijing and Seoul. The Beijing space is in Taikoo Li Sanlitun and will be open between the 2nd of November and the 14th of January 2024.
AI-backed image generation or transformation has been popular recently. During the Hangzhou Asian Games this summer, an AI applet Miaoya Camera released a feature for users to generate their own personalised medal winner portraits. These generated high numbers of views and engagements on both Weibo and Xiaohongshu. It would seem that AI photo generation features were more than a fad and are still generating wide interest.
Join our newsletter