China's booming video-sharing platform Douyin is currently testing out a PC shopping function that allows users to enjoy a shopping experience similar to that of its mobile app.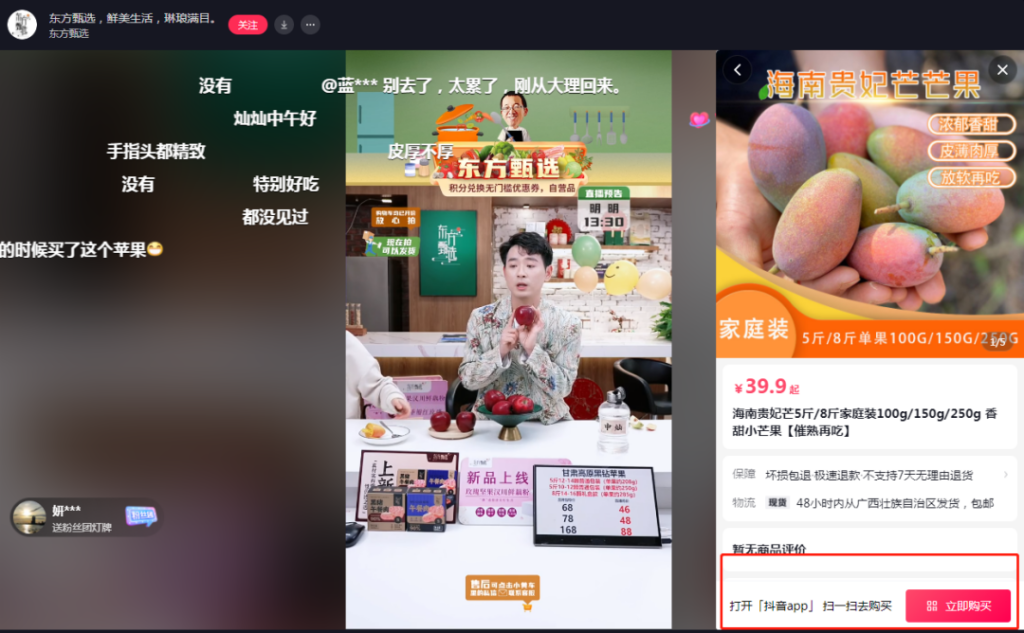 In 2021, when Douyin officially launched its web version, users could directly open the Douyin official website to watch and interact with videos and live broadcasts, however, they could not shop as they could on their mobile devices.
Now, Douyin has added a product mounting function to the live broadcast room on its web version, allowing users to directly view products for purchase. However, the PC version of the live streams still does not support direct orders and payments. Before they can complete their purchases, users need to scan the code with their Douyin app. 
In the past two years, Douyin has seen significant growth in its e-commerce from the output of its mobile app alone. In 2022, the GMV of Douyin's e-commerce amounted to nearly 1.5 trillion RMB (215.63 billion USD). It took e-commerce rival Pinduoduo double the time (more than four years) to reach a similar level of 1.66 trillion RMB (238.64 billion USD) of GMV in 2020.
Join our newsletter